Hi everyone,
I just did a review of the S-Models M3A3......
and one of the things I pointed out
was the "overly thick" inner portion for the Drive Sprocket.
well here is my answer to that
Just to refresh your memory this is what I am talking about.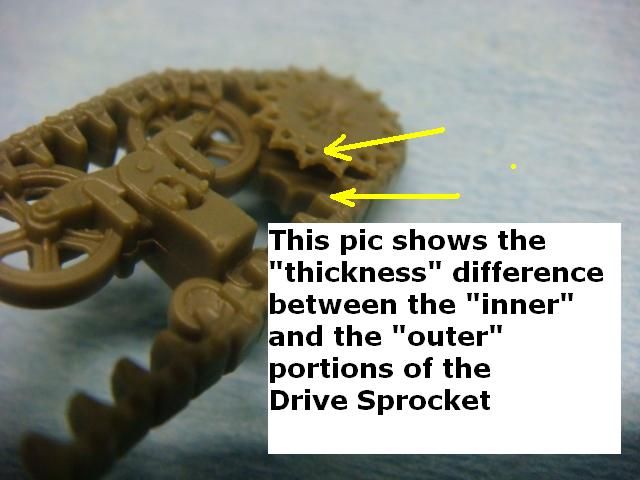 So I took my Dremel
and one of the smallest "cylinder" bits I have to start with.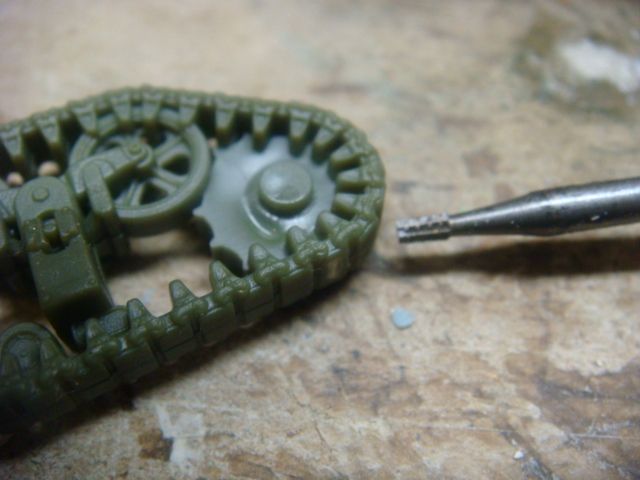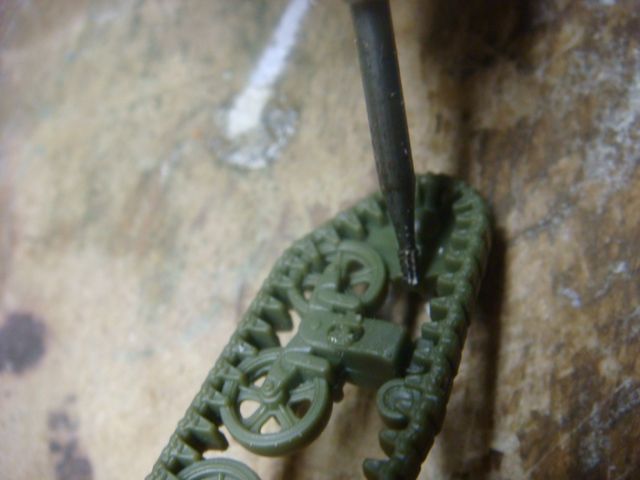 after I did a little bit of grinding I stopped to see my progress.
seeing that I was doing OK I continued.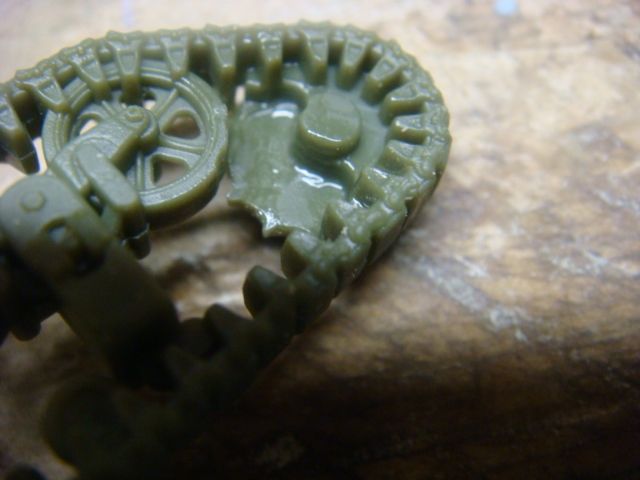 I thought that I was done, but I needed to go a little deeper.
Here I am done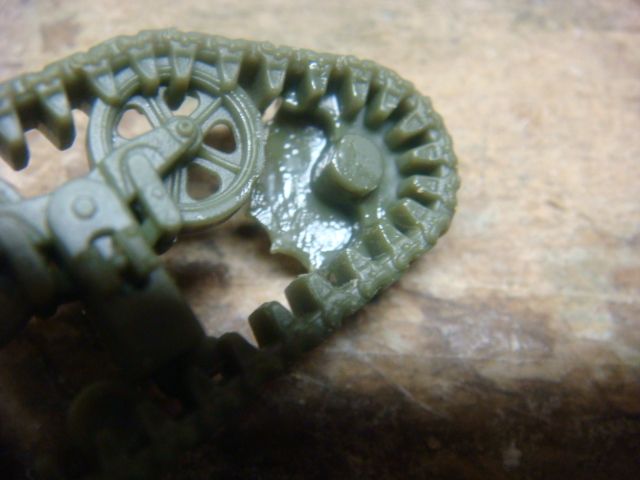 This is a view from the other side.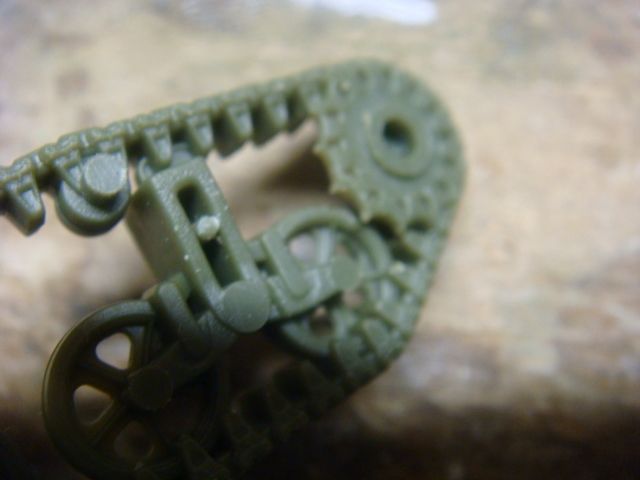 This shows just How Much I had to grind away.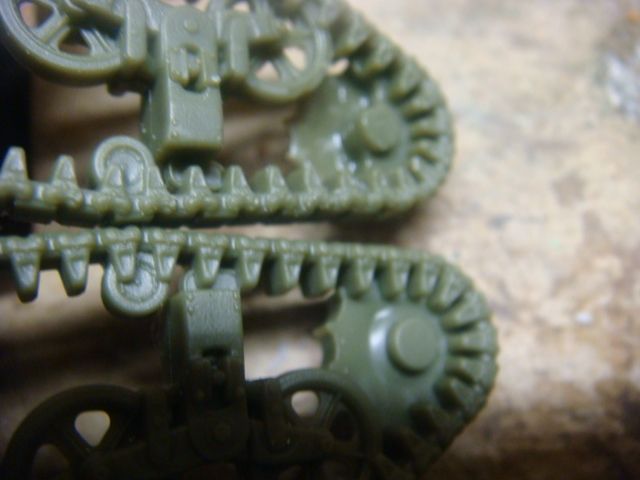 here shows from the Other Side just how much was taken away
and here is how it looks with the drive sprocket in place
And here it is on the tank......
now to do the other side......