Hi everyone,
As you all know,
I just did a review of the S-Models M3A3......
and one of the things I pointed out
was the Detail Defect where the Guide Teeth
are molded completely through to both sides.
well here is my answer to that....
Just to refresh your memory this is what I am talking about.....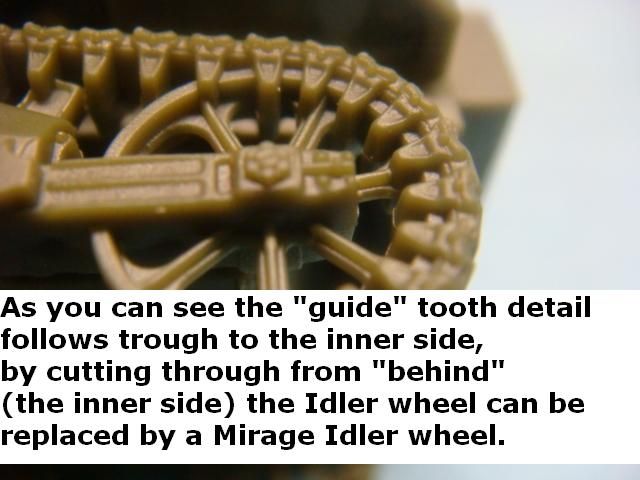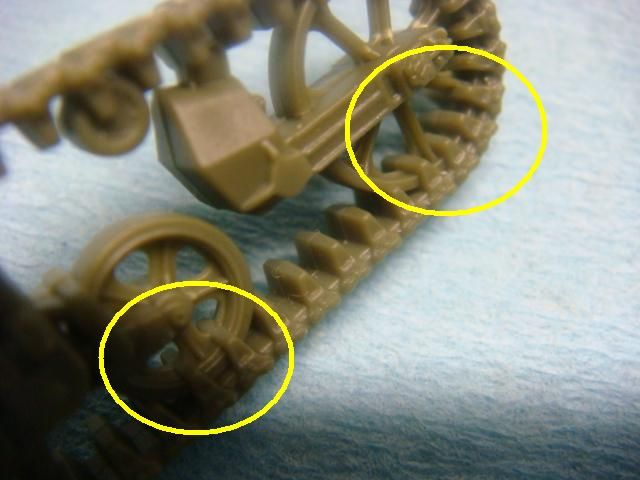 so I dug out Mr. Dremel again,
chocked up a bit and planned my attack.
I started out a little at a time.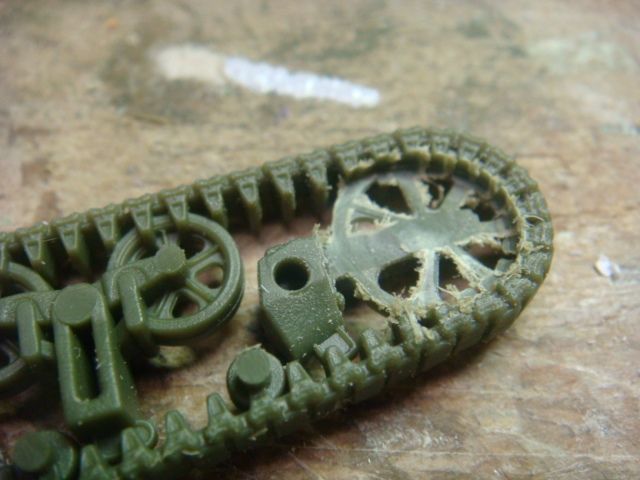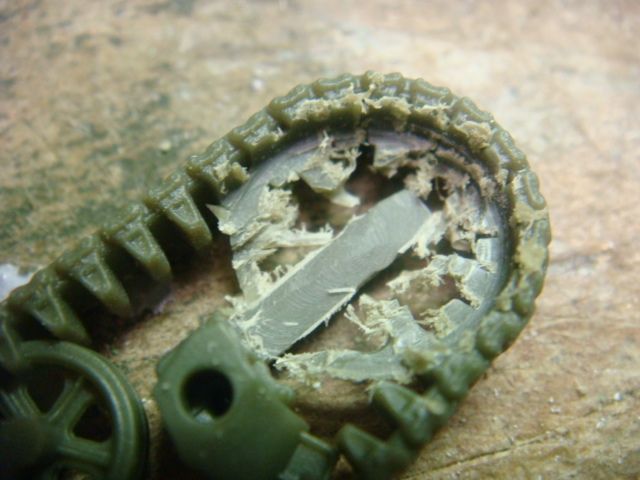 Stopping every few passes to check my progress.
I got to this
the rim of the Idler was my guide.
As I said, the Mirage Idler will fit,
Since I molded a pair for another project....
I decided to used the casts rather ant sacrifice another Mirage kit.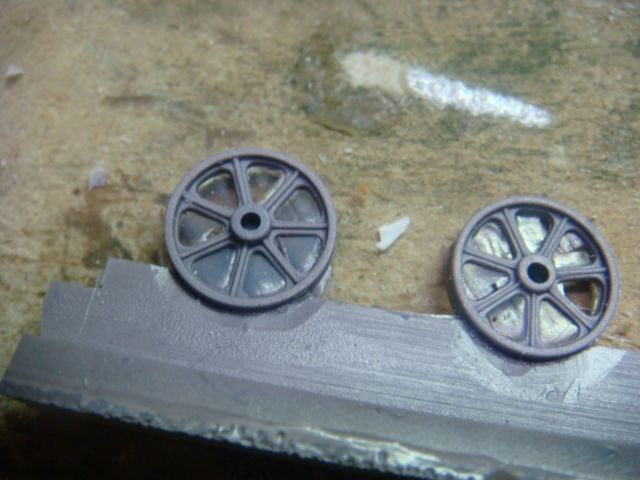 then I thought I was ready.....
so I "test fitted"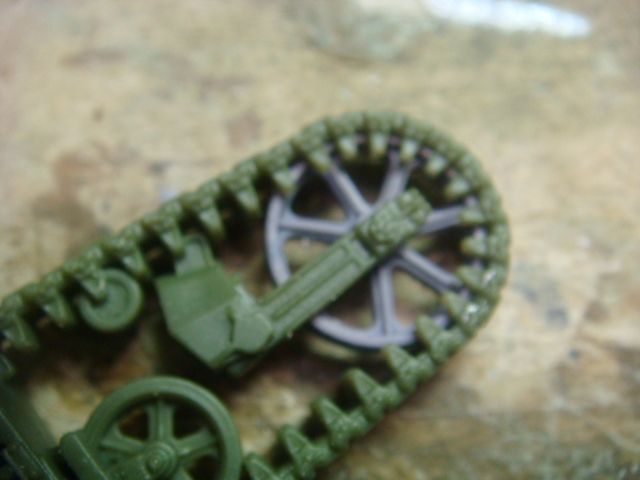 Then I glued the wheel in place
But... in doing this I sacrificed the Guide Teeth
on the inner portion of the tracks.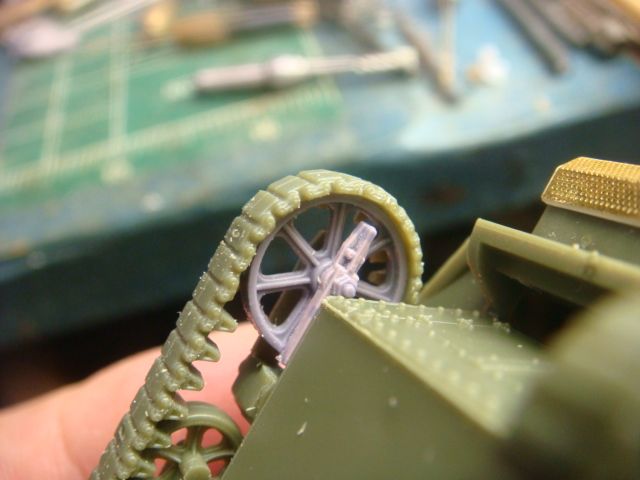 show I shave the end connectors (with guide teeth)
from a cast of the PSC tracks I made and glued them on.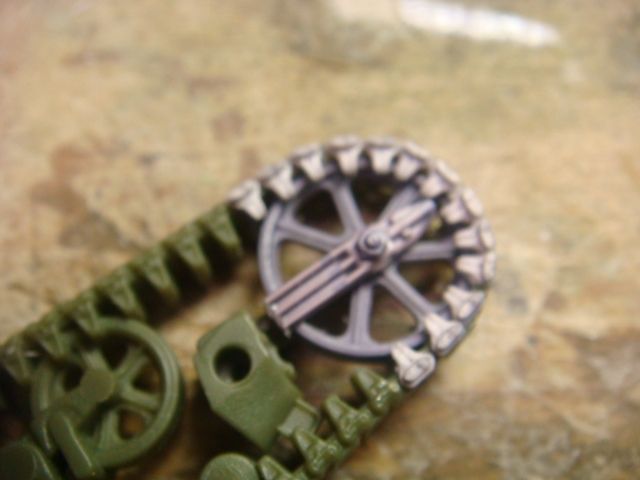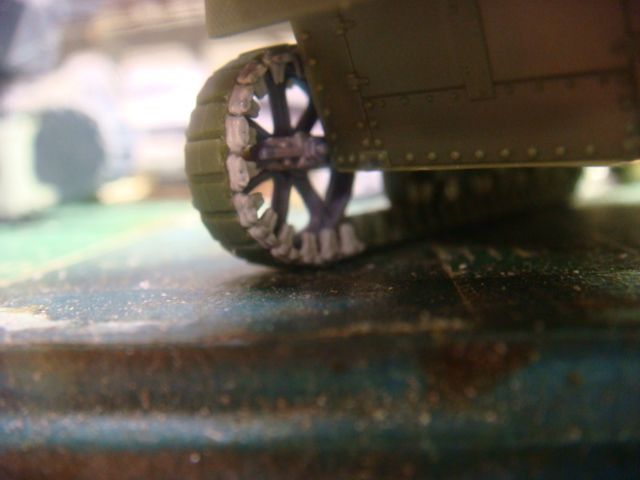 Now I'll do the other side,
Then Next I'll tackle the rest of the guide teeth.