I have finished the painting and added the commander figure to the Grant, it is now ready for the weathering. I will be doing the weathering a little later, when I have sorted the base out so I can match the groundwork with the dust on the tank, well that's the theory. So the model is one of the 4th County of London Yeomanry (Sharpshooters) about the time before the Gazala battles, the commander being Yeomanry is wearing his cricketing sweater as it is early morning and a bit chilly. His side cap is the CLY distinctive green one with a yellow insert in the top. All the stowage is now painted and the turret also painted. The commander figure is one from the Milicast set of British tankers, the figure has a sweater on hence my painting it as a cricketing sweater. The head wasn't that well defined, not that bad but not as good as I like to paint, so I swapped it for a Prieser head with a flat top. I used a Prieser side cap and modified it to look more 'British' and then made an indent where the headphone strap goes and made some headphones using scrap photo-etch and plastic rod...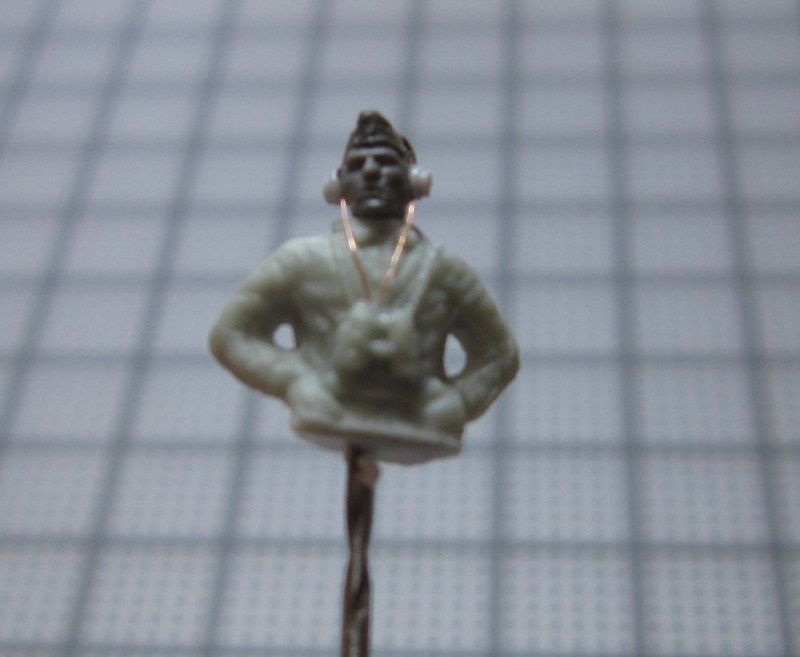 The figure was then primed...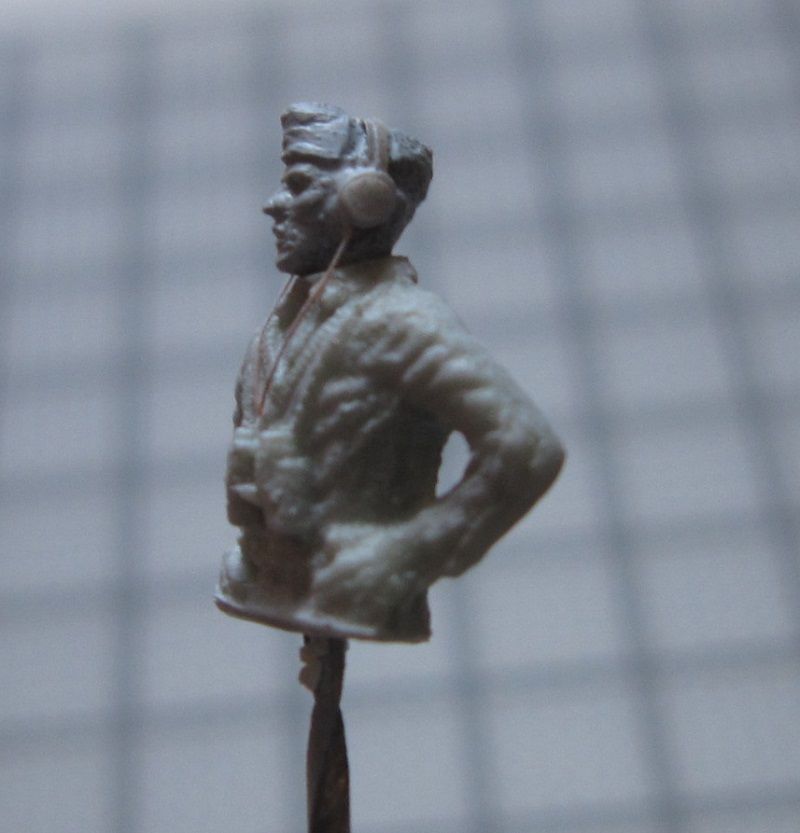 And then painted...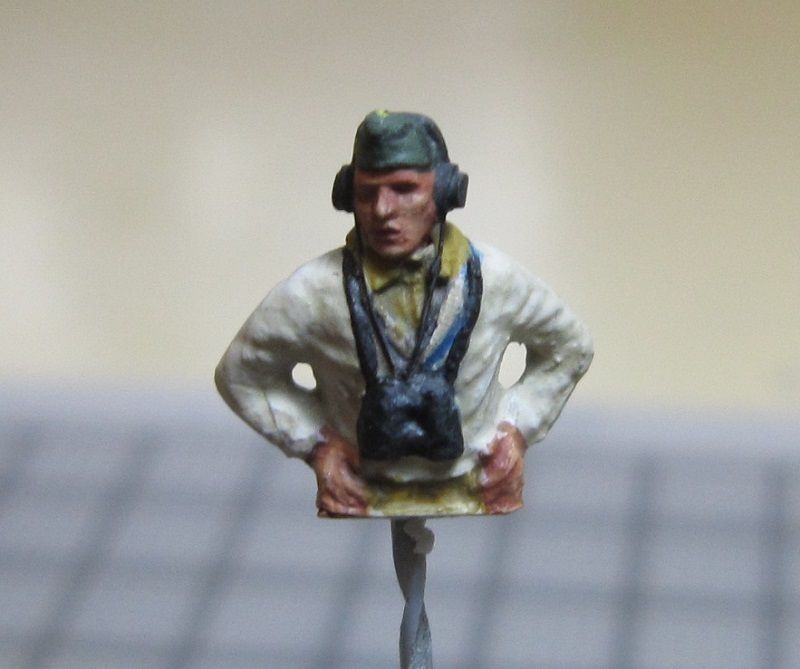 I was not that happy with the result and modified the finish a little, this can be seen on the figure when fixed to the tank...
The stowage was painted and the turret, then finally the commander was glued in place...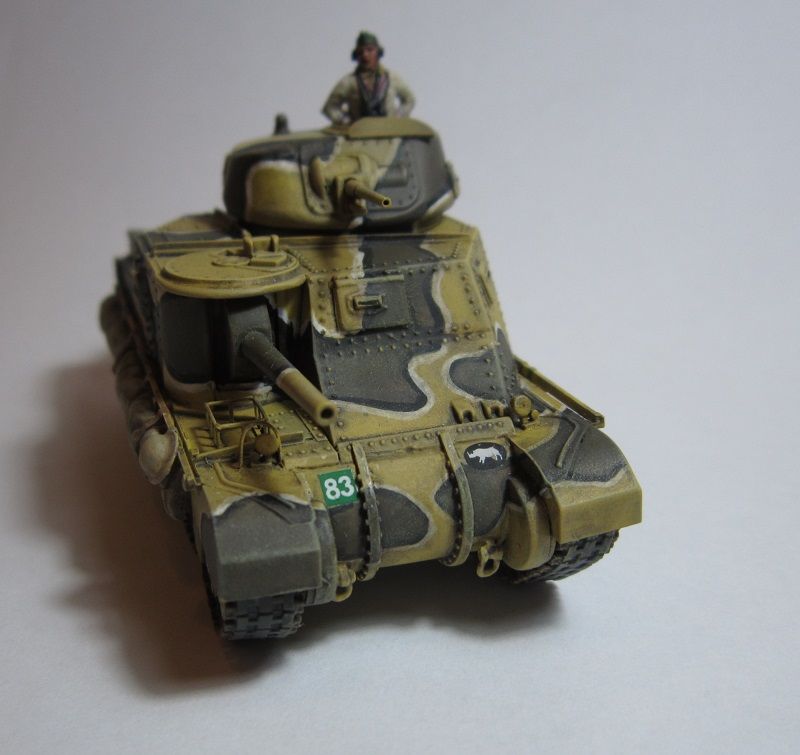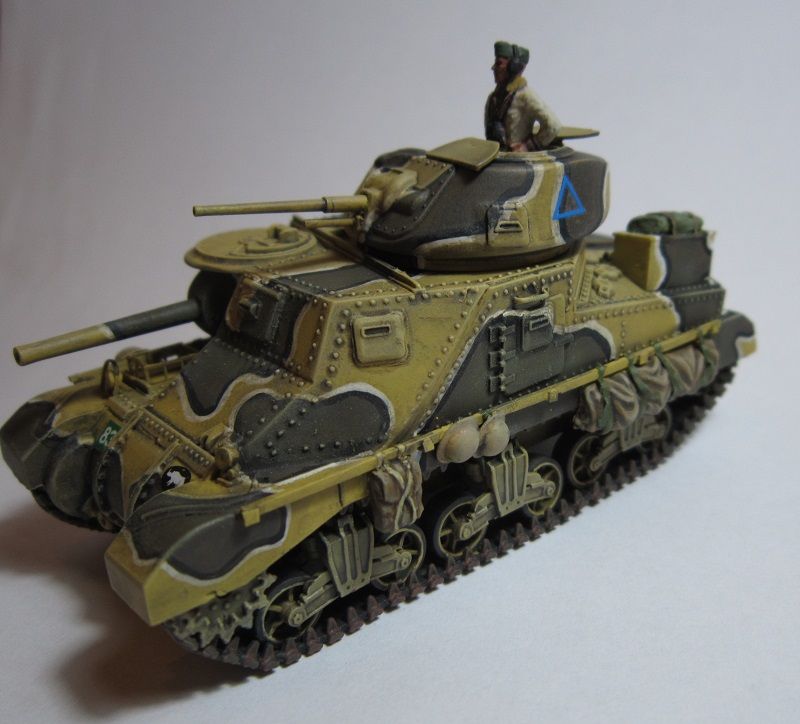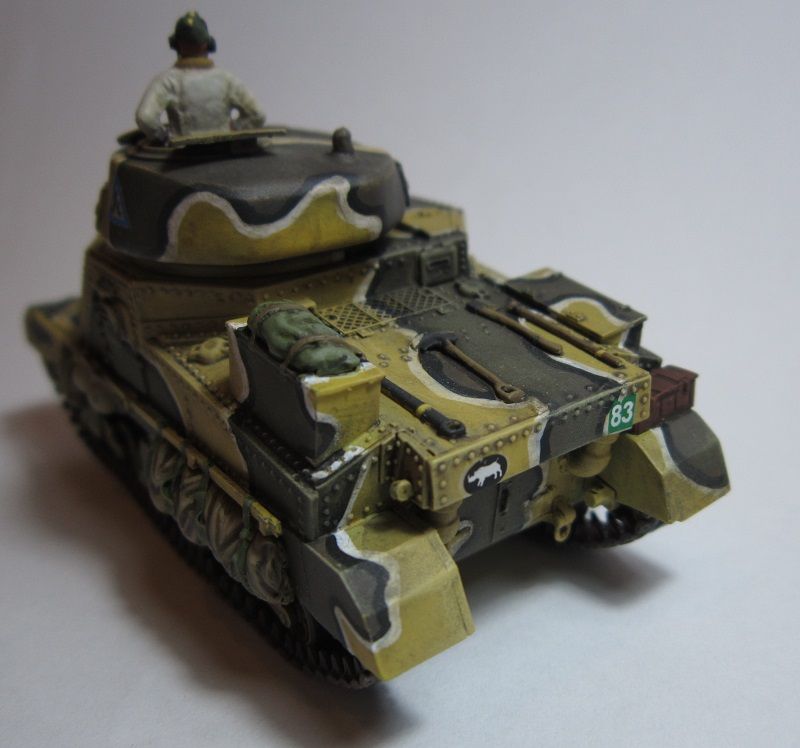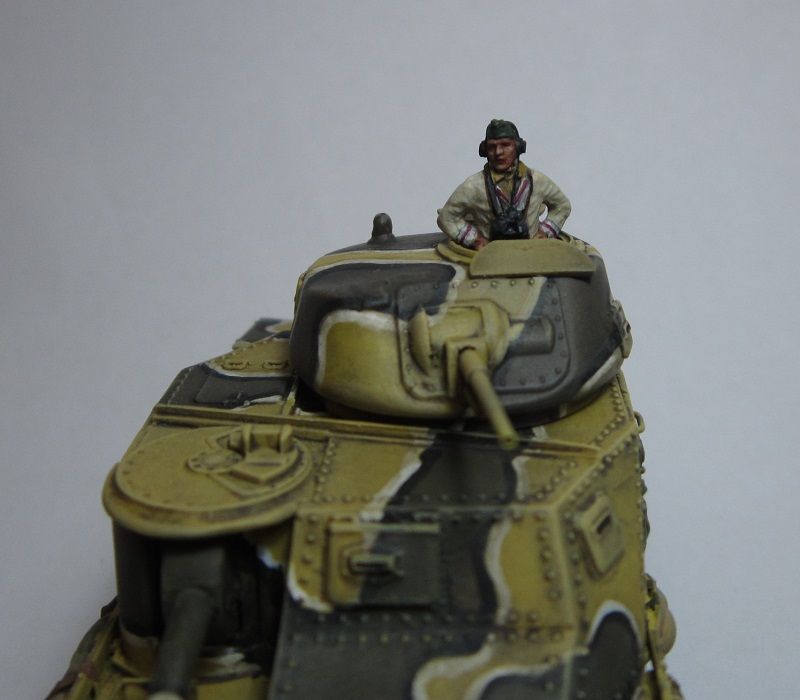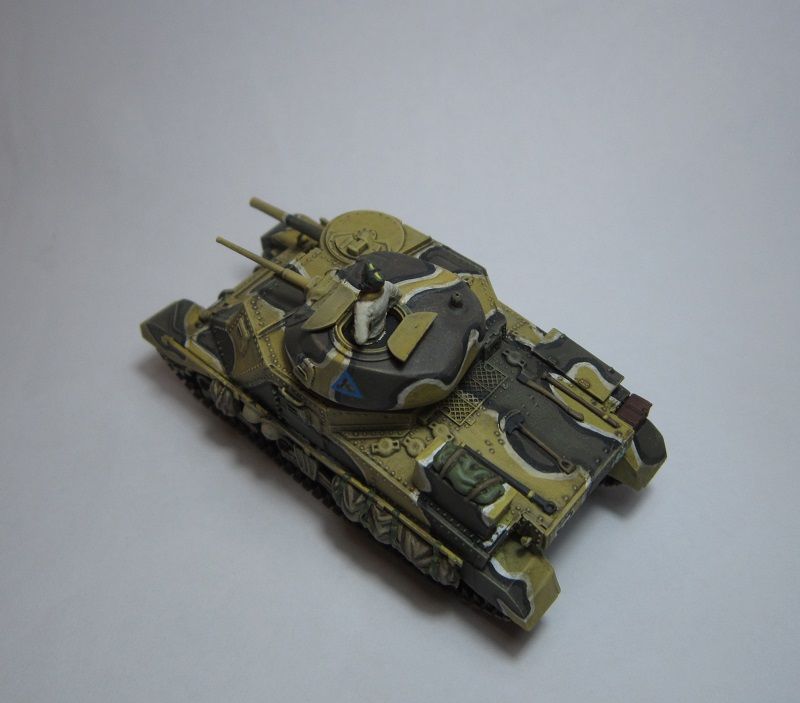 As I said, all that remains is the weathering and I will do that later. It has been a very satisfying build and I must mention Dan Taylor who has patiently answered a multitude of questions on uniform and markings, my thanks Dan, very much appreciated.
Thank you for looking, all comments welcome.
All the best,
Paul