This is a conversion of the Heller M4A2 (why didn't I use the Heller M4? I'm a sucker for punishment) with the M4 parts and sand shields coming from Esci and the early bogies coming from UM.
However, if you didn't need to change the wheels, all this can be easily done with one new Heller kit and one old Esci kit. The three piece trans., early rotor shield, and dv hull all come in the Heller kit.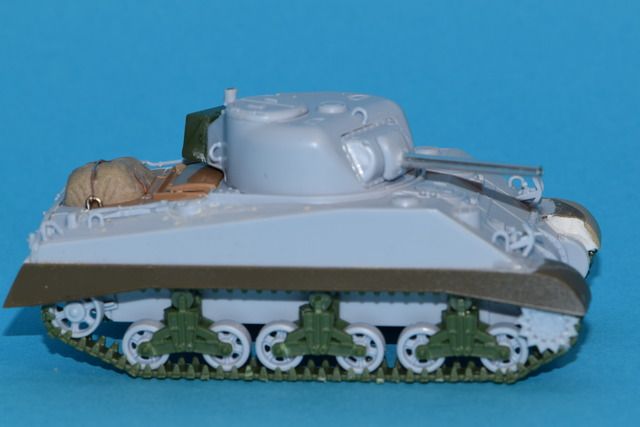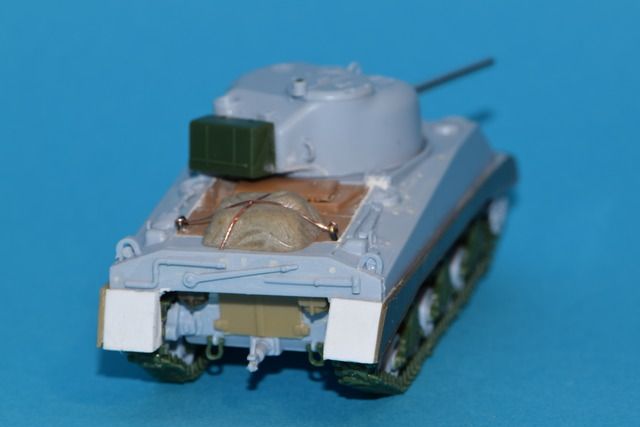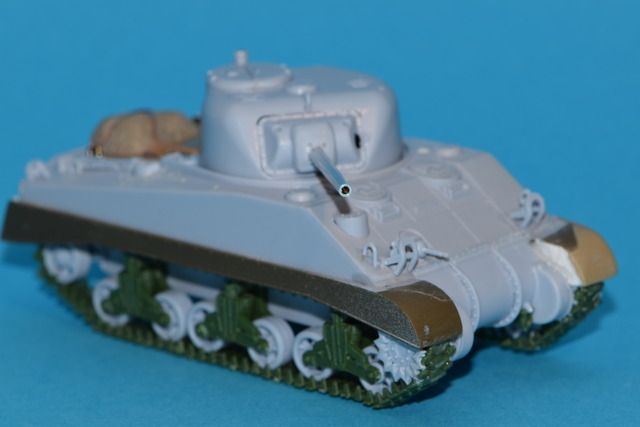 All comment welcome - especially if I've got this all wrong.