I have this on Ebay item # 120902168225
[IMG]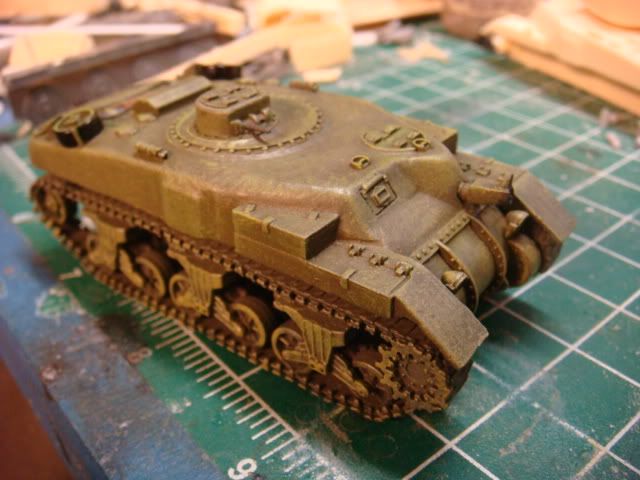 [/IMG]
[IMG]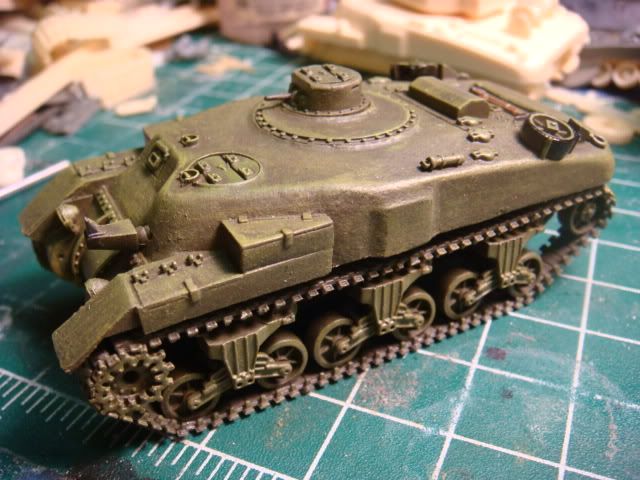 [/IMG]
[IMG]
[/IMG]
[IMG]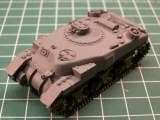 [/IMG]
[IMG]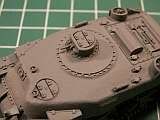 [/IMG]
[IMG]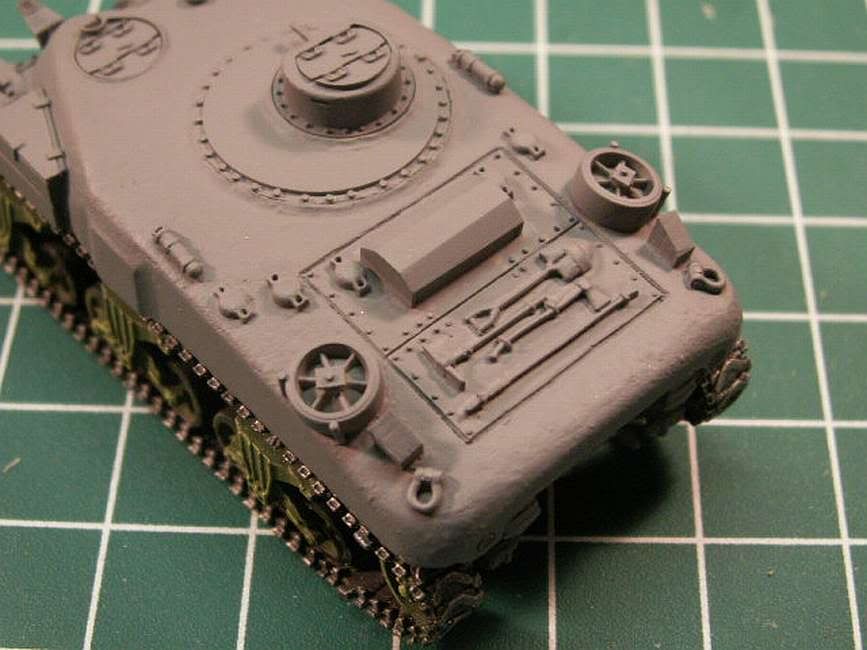 [/IMG]
[IMG]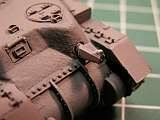 [/IMG]
The Canadians were interested in production of the M3 Medium,
and the British Tank Mission contributed a tank expert,
to design a new hull that could take a larger turret,
while retaining the lower hull of the M3.
The new hull was cast rather than welded or riveted and lower than that of the M3.
A prototype Ram (with a 2-Pounder Gun) was completed in June 1941.
General production of the Ram I began in November of the same year.
This was fitted with side doors in the hull and an auxiliary machine gun turret in the front,
these features would be discarded in later modifications.
By February 1942, production had switched to the Ram II model,
with a 6-pounder gun and continued until July 1943,
when a decision was made to adopt the Sherman tank for all British and Canadian units.
By that point 1,948 vehicles, (including 84 Artillery Observation Post vehicles), had been completed.
Due to the entrance of the United States into WW II
and the superior design of the American Sherman,
The Ram II was used only for training.
Since the Rams were withdrawn from the Combat Roll.
Many had their turrets removed and were converted to Kangaroos.
Kangaroos were mainly what we today call an APC
(Armored Personnel Carrier)
Many were used as "Prime Movers" for artillery.
The Badger was a Ram Kangaroo
with the Wasp II flame throwing equipment (as used on the Universal Carrier)
installed in place of the bow MG.
The Turret Ring "plated over" and the dis-guarded MG turret
from the Ram I installed for "all around" protection.
Do you ever look in Henk"s site to see what I have?.....LOL
http://henk.fox3000.com/cploverby.htm