Hi Guys
Had a great day at Tankfest yesterday. Picked up most of my want-list (Bronco Archer, HB Hintern, Wolf and M3 Scout car) and a bargain MB Models Czech T34/85 conversion. Apparently I just missed out on the last HB Dana. I did spot a built Tamiya M60A2 on one of the stalls inside but I'd run out of cash by then.
Though the sky was overcast everyone seemed to be having a great day. It's a far more family orientated day than it used to be with the Polka Dot girls singing, craft and jewellery stalls and the home front demos. The living dioramas were amazing and provided a lot of surreal photo opportunities. It was the first time I decided to go on the Saturday and I'm a little gutted as the weather is much better today.
The highlight for me was seeing the "new" Panzer IV ausf J and Tortoise running in the arena and the entertaining mock battle at the end. Fantastic - can't wait til next year!
Anyone else go?
[IMG]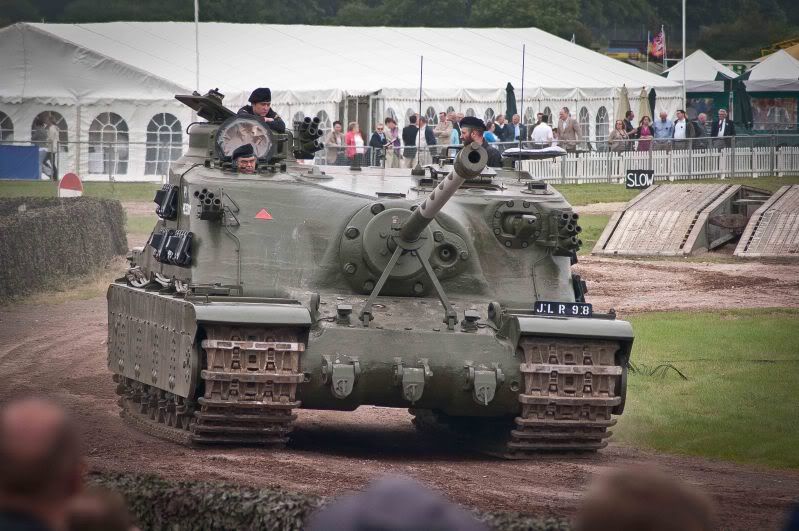 [/IMG]
Owen