Hi guys : )
This is my humble first real attempt at paintinig a figure. He is a 120 mm Tamiya Sherman commander that came with the kit I built a couple of years ago. He is pretty good, but not the quality of moulding you would find in a nice resin figure.
He is a W.I.P. ... A testbed of sorts so nothing is written in stone. I have all ready stripped him twice with brake fluid . I may strip him again... I don't know yet.... I just wanted to share what I've been trying to do and get some input.
The figure is painted in all acrylics; Vallejo and Model Master. In some early shots, the head and neck is not yet molded to the torso..
The final picture is how it looks now... in some of the pictures in the set he has a mist of 'Future' gloss on his face...I finished in matte...
The inside of the commanders hatch has to be detailed ; I am working on building the periscope,periscope mount and locking mechanisms also
Like I said, a first attempt .... input appreciated.
thanks,
william
[IMG]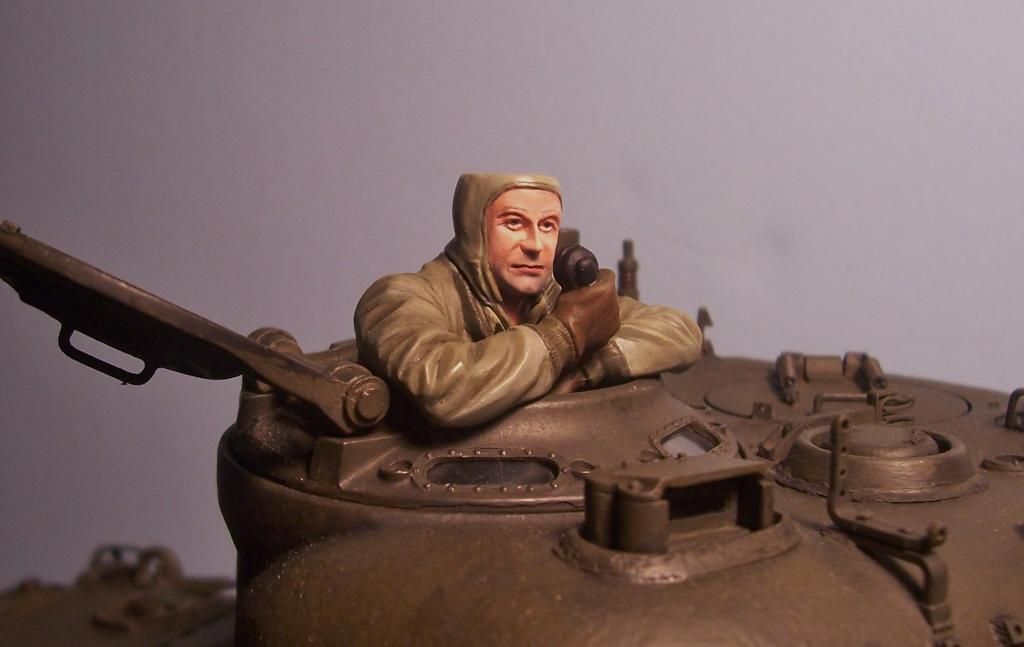 [/IMG]
[IMG]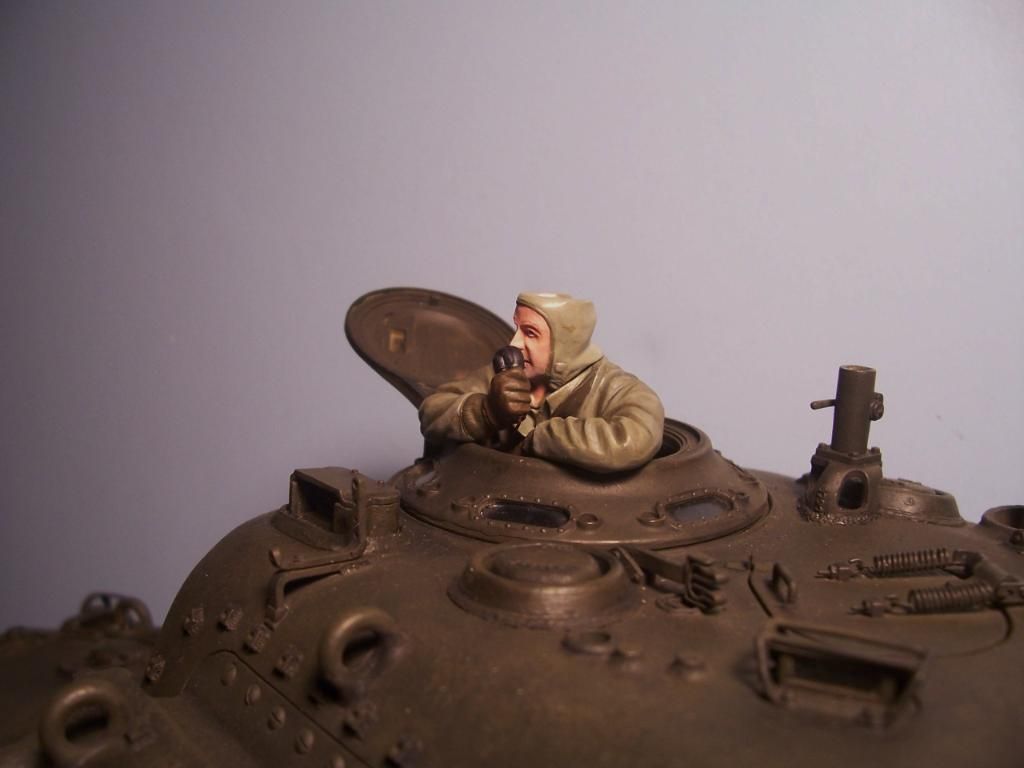 [/IMG]
[IMG]
[/IMG]
[IMG]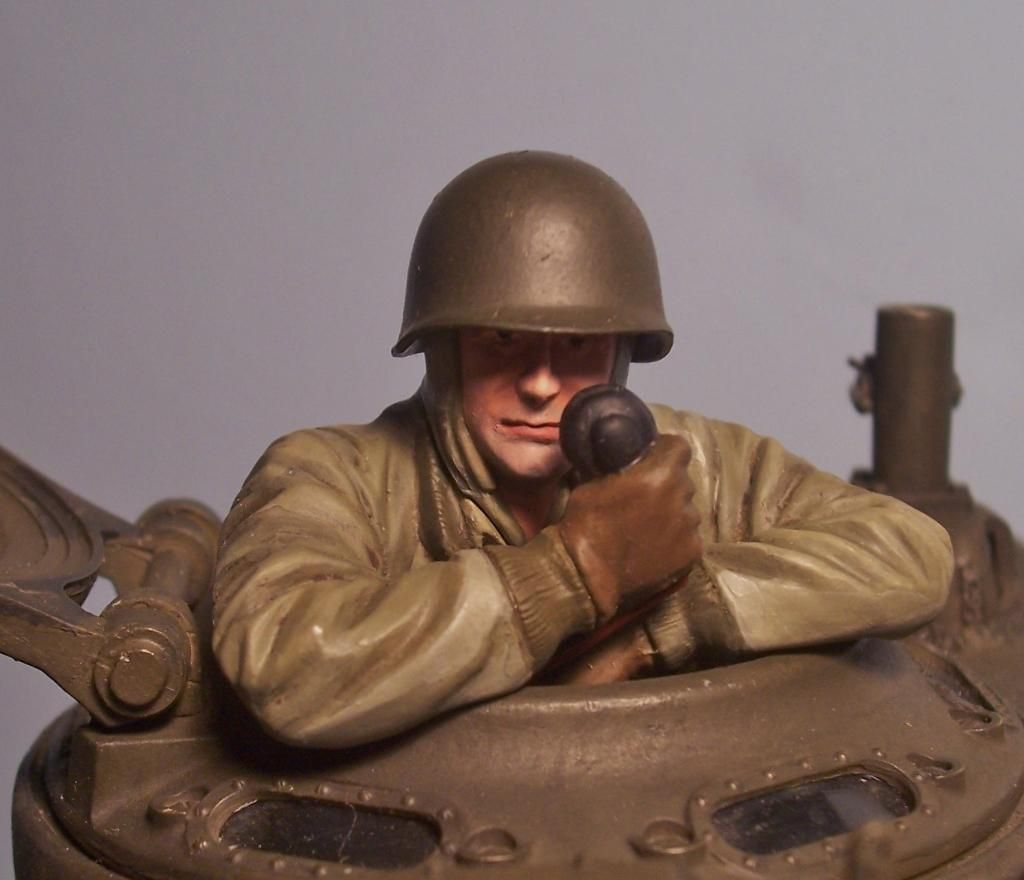 [/IMG]
[IMG]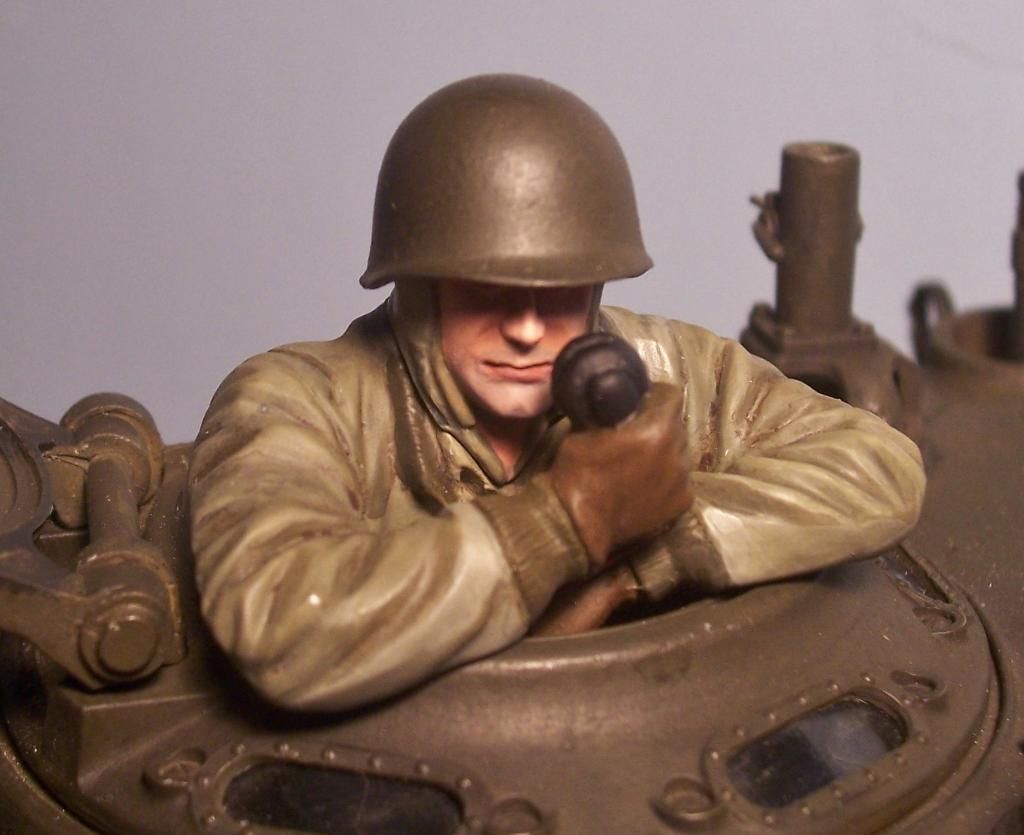 [/IMG]
[IMG]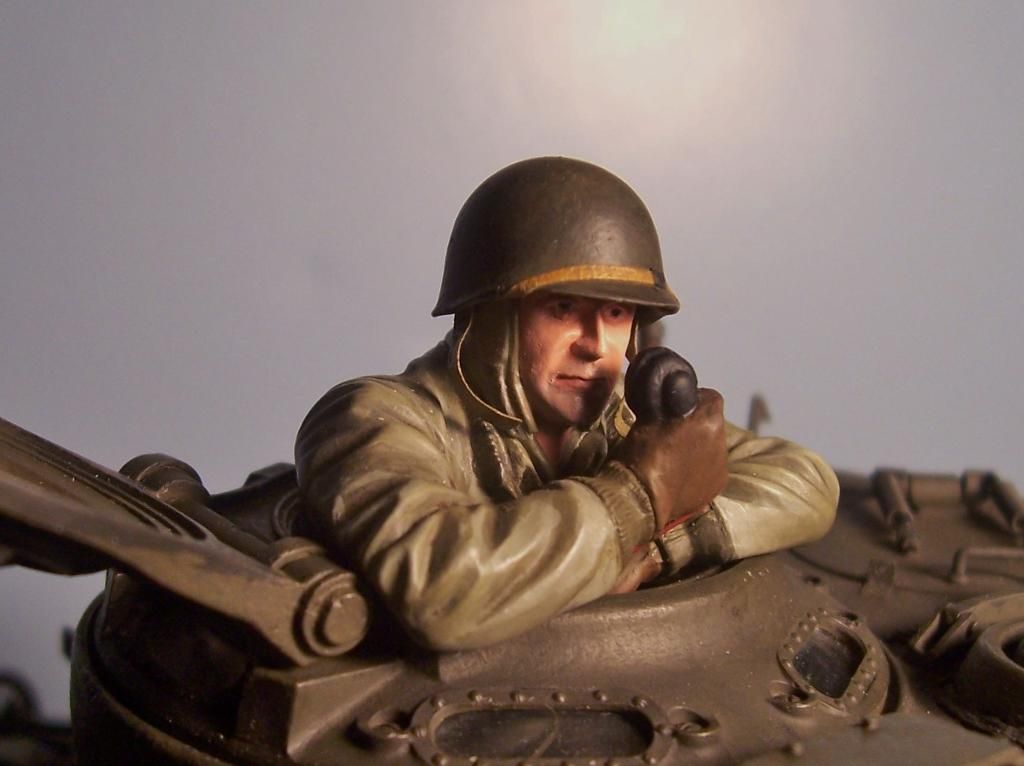 [/IMG]
[IMG]
[/IMG]
[IMG]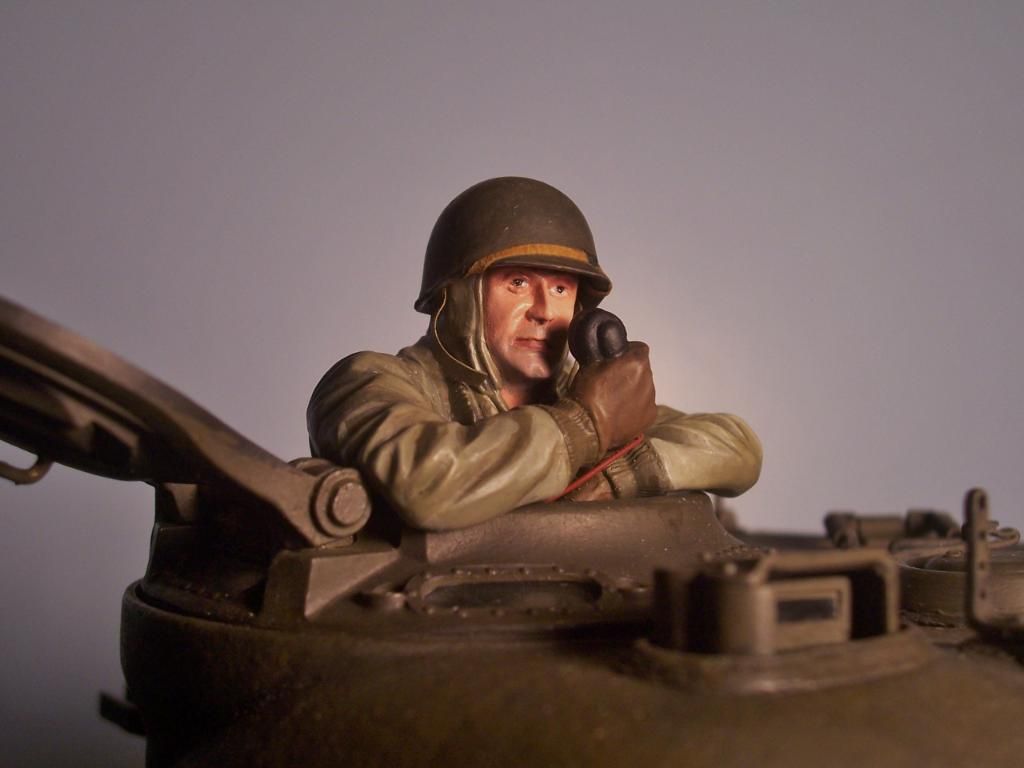 [/IMG]
[IMG]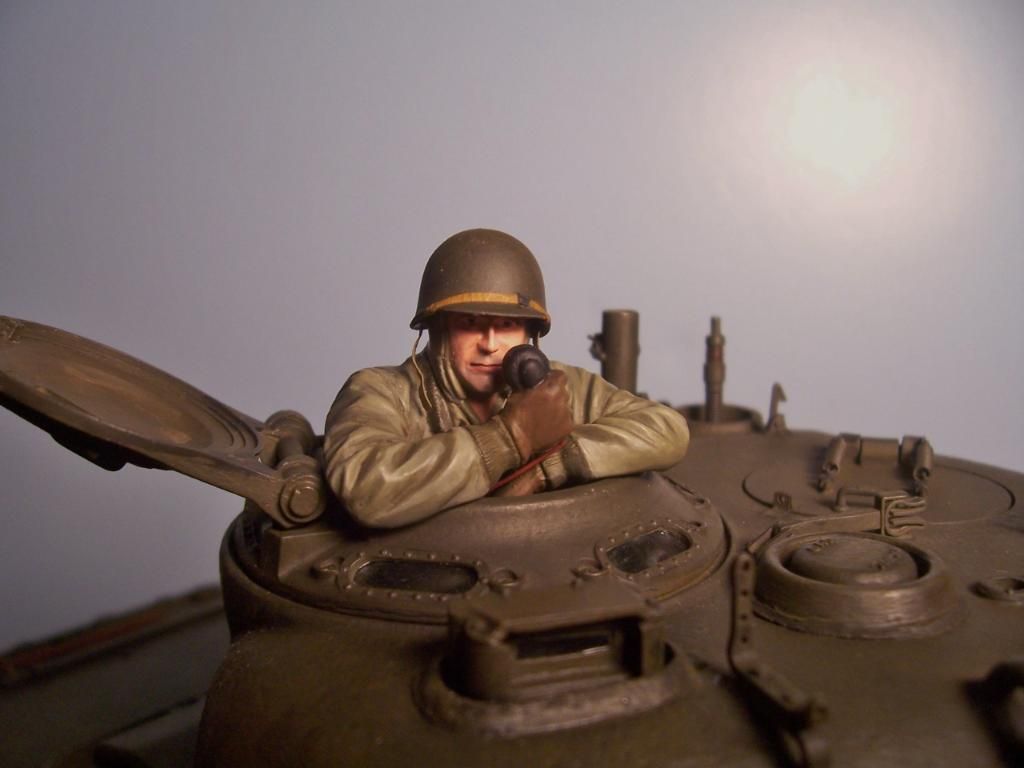 [/IMG]
[IMG]
[/IMG]