Hi,
I hoping to buy these two '913' decals from some kind soul:
[IMG]
[/IMG]
They come with this Kagero 'Panzerwaffe-Poland 1944' book. Which I have, but unfortunately the sheet only has two '913' decals where as I need three to finish my Tiger:
[IMG]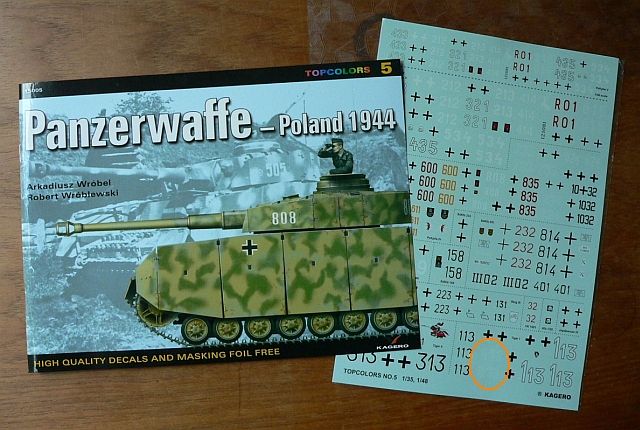 [/IMG]
So if anyone has this book and think they can live without the '913' decals,
I would be happy to pay for them.
Thanks, Grant.