Hi, Don,
I'm not a fast builder as you are, so my projects take some time to be implemented .
Here are a few pics of the current status of my RC-135S model :
Detailed the upper wings sections that make the roof of main landing gears bays .
Assembled the upper wings panels, it was a long work in order to assure proper alignement .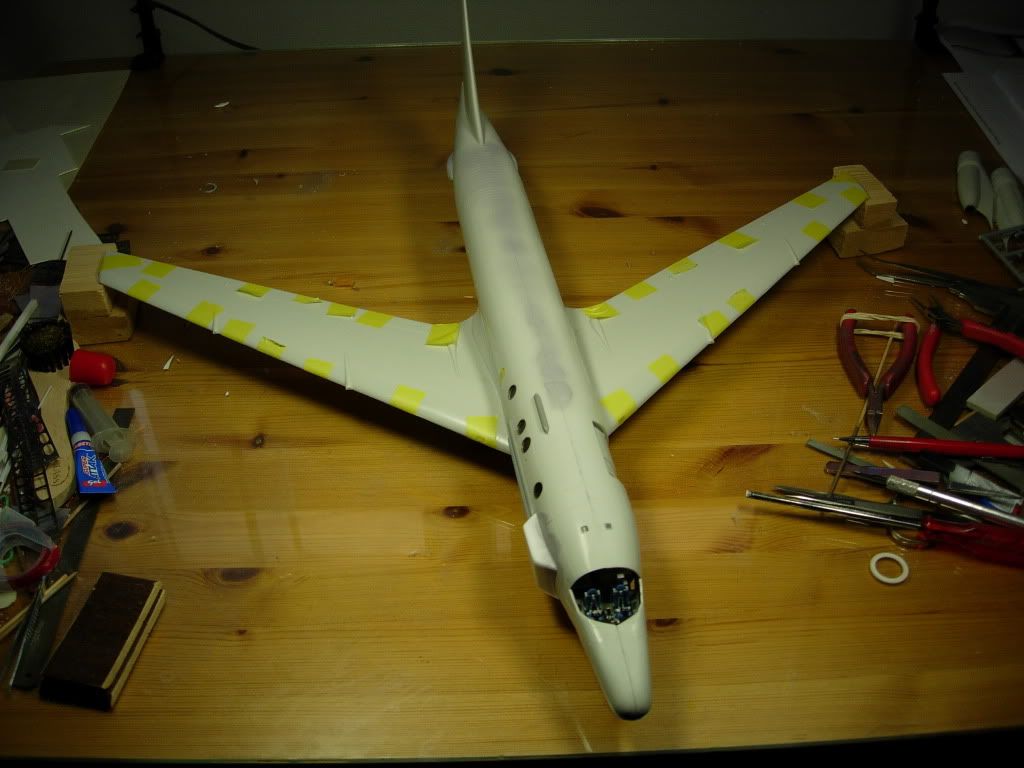 Here are the main landing gears bays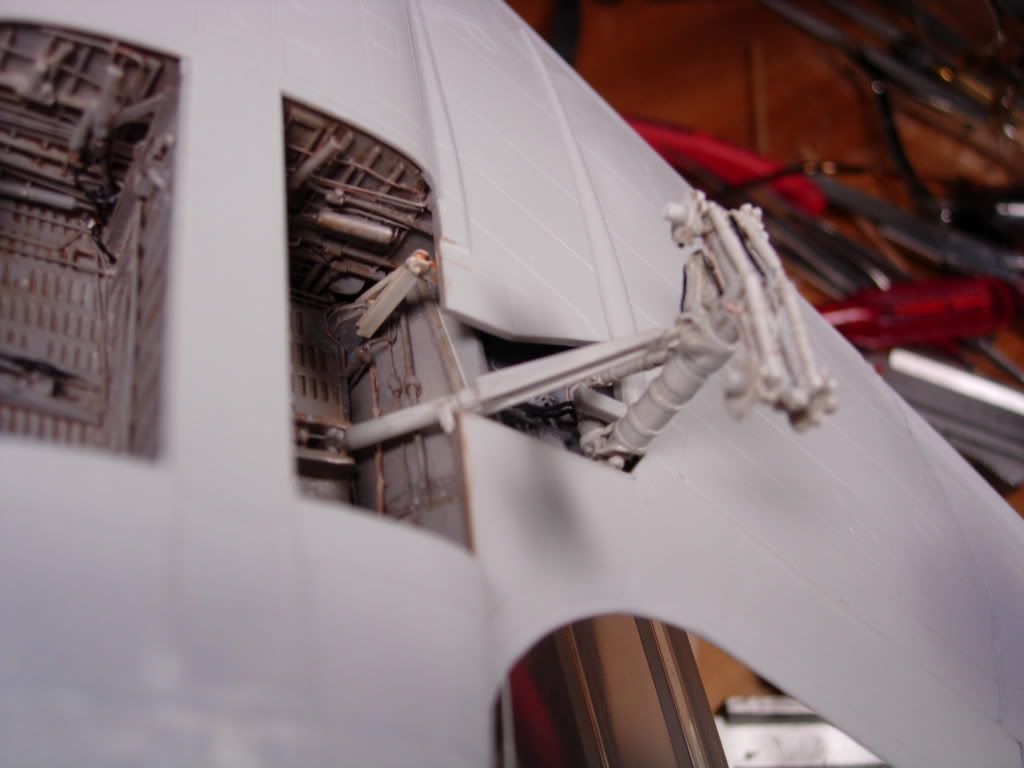 Here is the wheels set painted and weathered using MIG weathering paints .
There are a lot of small details panels on the fuselage underside that need rescribing and it's a long and not so easy process - lots of Dymo tape !!!!!!
I'm also preparing a scribing mask from very thin brass sheet to rescribe the set of auxiliary air intakes around the fan section of the engine nacelles, also the nacelles pylons need some rescribing and here also I need to implement specific scribing masks because there is no place to use standard masks like Tritool or Edward .
That's all for now !!!!!!!!
Bye, my friend !!!
Alberto
Alberto Accumolli
G.M.B. BRANZACK