Okay an overview for those that have followed my build over the long haul.
Revel-o-gram 1/48 B-29 Superfortress. Converted to a Silverplate for the Enola Gay.
Had help from Terry Dean for turret plugs, nose weight, and gear doors.
Also added metal landing gear.
Used Alclad II
Aircraft Aluminum
Dark Aluminum
Tried Dull Aluminum, but something was very very wrong with the paint and had serious issues...
Scratch built/modified the following:
Reshaped the front top bubble to represent the correct shape.
Scratch built the rear gear door covers that opened up the sides.
Scratch built the exhaust and supercharger - (used a .22 cal brass and alum tube)
Scratch built side windows with epoxy as the kit windows didn't fit at all.
Added plug wires on all cylinders.
Modified front metal landing gear to turn the front wheels.
And for the big one....a total complete sand and rescribe and rivet.
I have some issues and will be replacing most of the decals related to the Enola Gay...the older Monogram decals more or less are junk. (posted on Plane talking on that mess.) So I know I have some issues and will be doing some repair by the next show but I'm out of time for SEMMEX this Saturday.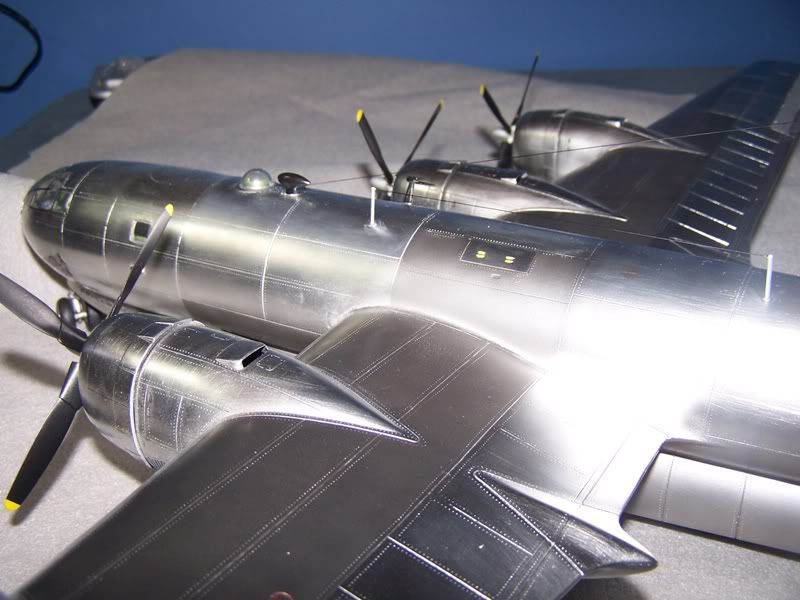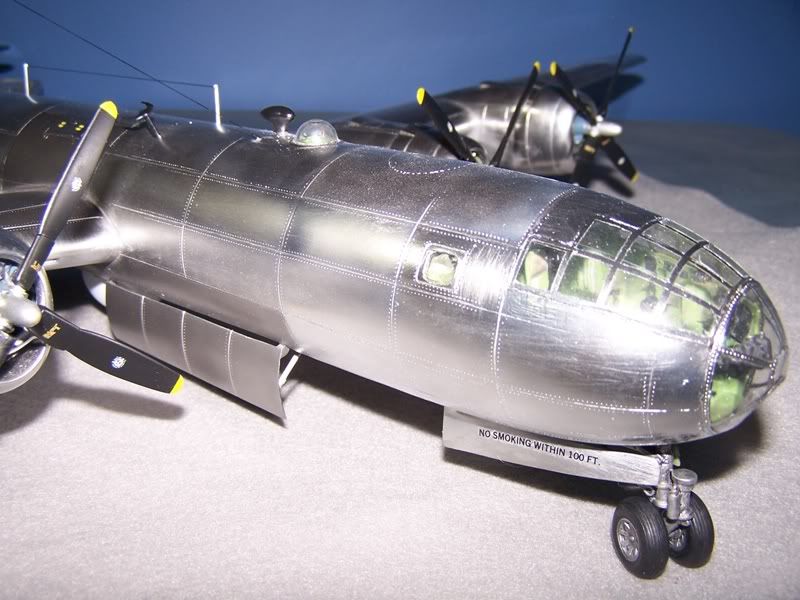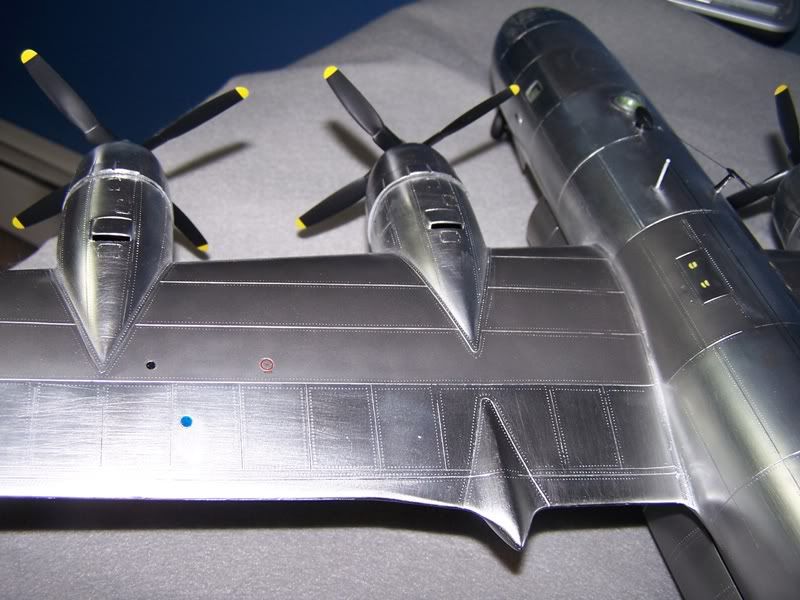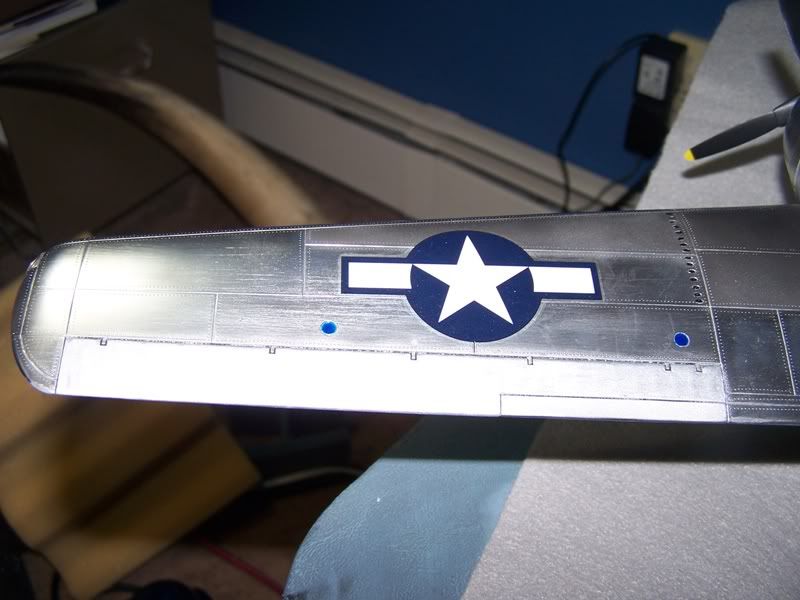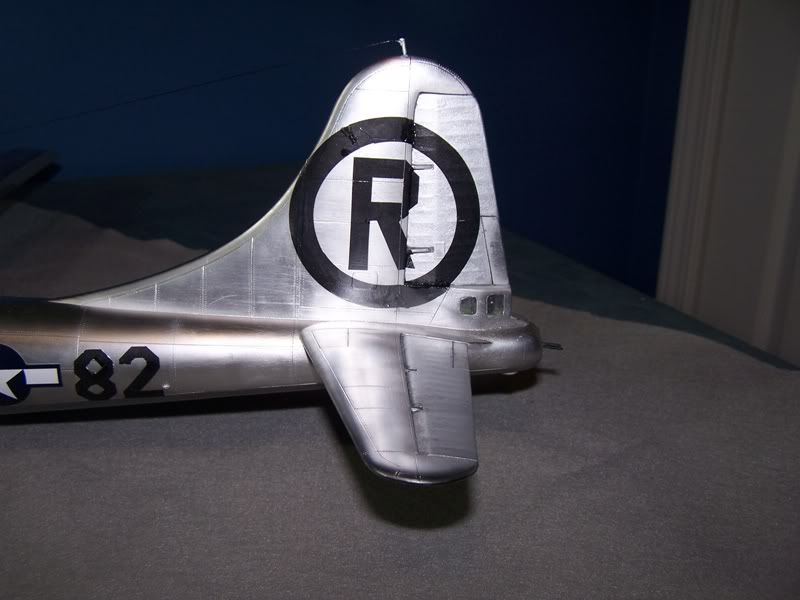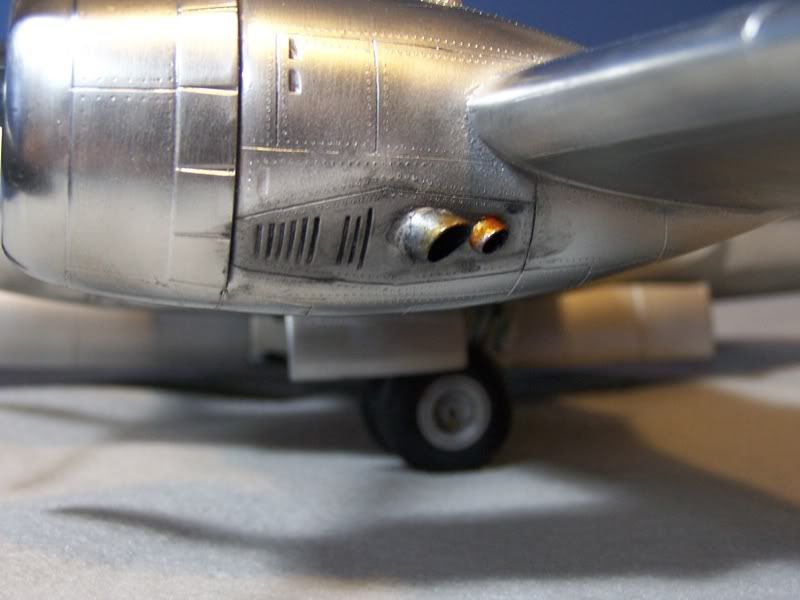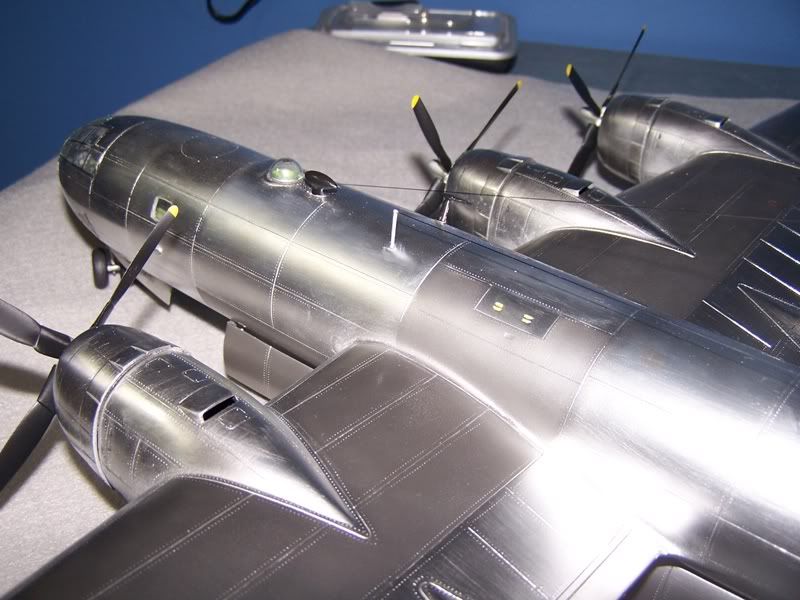 Comments welcome...good and yes even the bad ones!! I know it has issues and I almost threw in the towel more than once. It really was a project above my skill set as almost everything done was my first attempt: Alclad, scribing, riveting, the scratch building, etc.....
Thanks for looking!
Take Care
Ken