Here is a washed out color photo: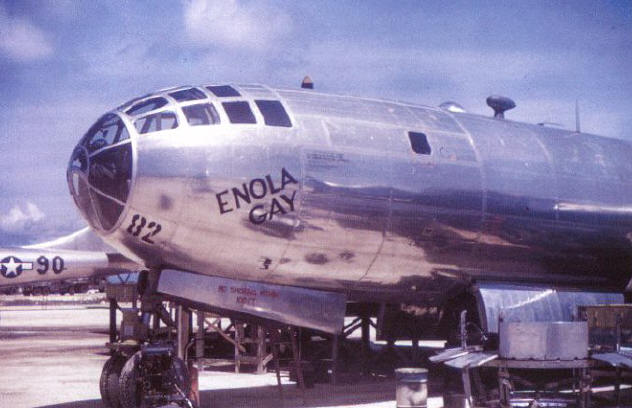 And in this black and white photo you can see the overspray on the nose wheel onto the tire itself:
Also notice the flat quality of the paint on the strut. It was quite common to see non Silverplate B-29s with Chromate Yellow nose struts. Other Silverplate bombers had it as well, including "The Great Artiste" At some time later, these struts were repainted with aluminum lacquer. According to Dana Bell, there was some debate at the Smithsonian about whether to restore the Enola Gay to the Chromate Yellow or the aluminum, with the latter winning out for reasons not known other than aesthetics.
Finally, here is a color photo of "Bockscar", where it is clear the color is yellow:
This is no way takes away from Ken's model, which is very nicely done. Ask me how I know...
Lee K