I have finally managed to get a bit of work done on the PV-1. I have managed to get two of the three colours painted with the black done today. My original plan was to do the upper surfaces but it seems that my bottle of MM acrylic had gone off so I was forced to change my plans and do the black undersurfaces, luckily I had taped everything for both.
I was near finished the black when I realised that the de-icers were needed so I sprayed the leading edge of the wing, only after I had cleaned up I ralised that the tailplane also had a deicer so I handbrushed it.
[IMG]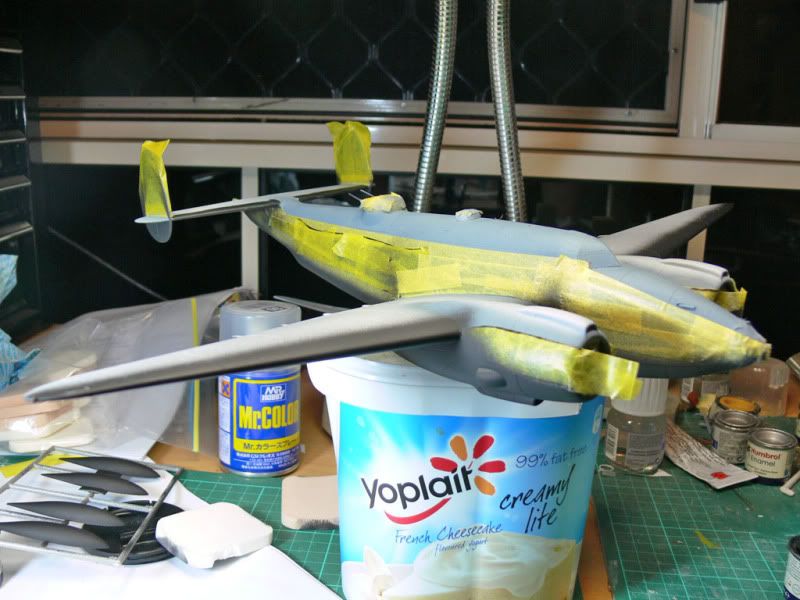 [/IMG]
[IMG]
[/IMG]
I hope to pick up a new bottle of paint to complete the three colours tomorrow.
Warmest regards,
David Harvey
Editor
Aussie Modeller International.
http://www.aussiemodeller.com.au