....it of green on the tail
Here`s my just finished, Revell/Monogram 1/48 scale A-1H.
done as an A-1H of the `Swordsmen`, VA-145, USS Intrepid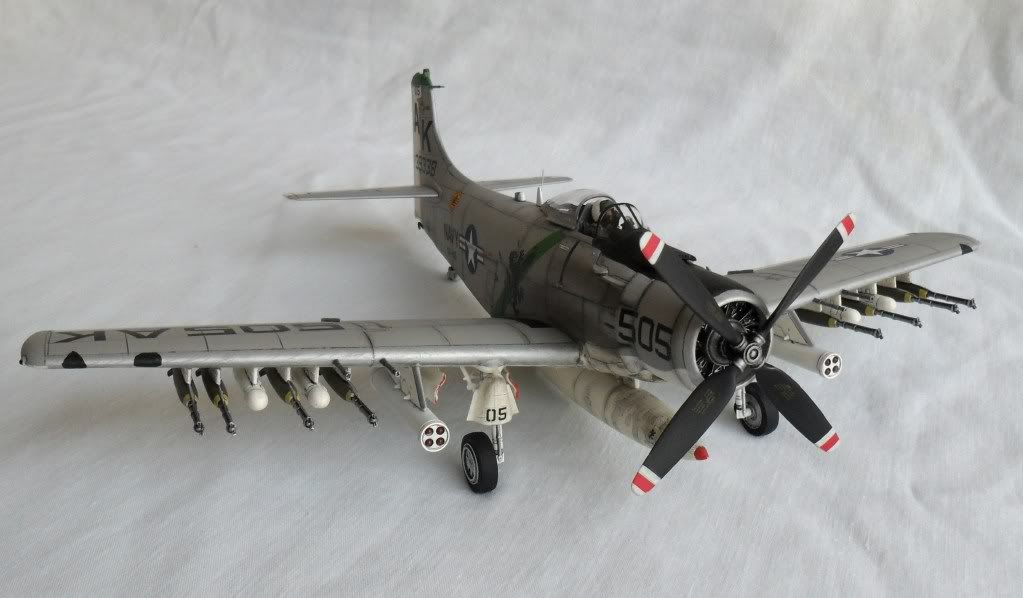 widened the circumference of the engine cowl with some plastic sheet and lots of filler,
opened the cowl shutter and put some Zuni rocket launchers instead of the kit items.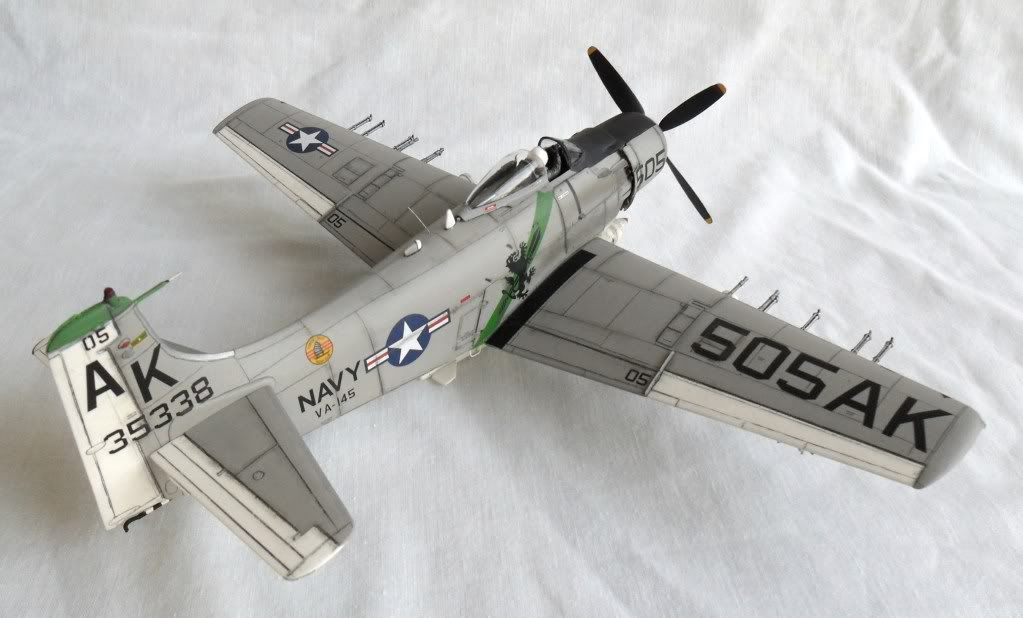 decals from the kit and odd bits of wire etc...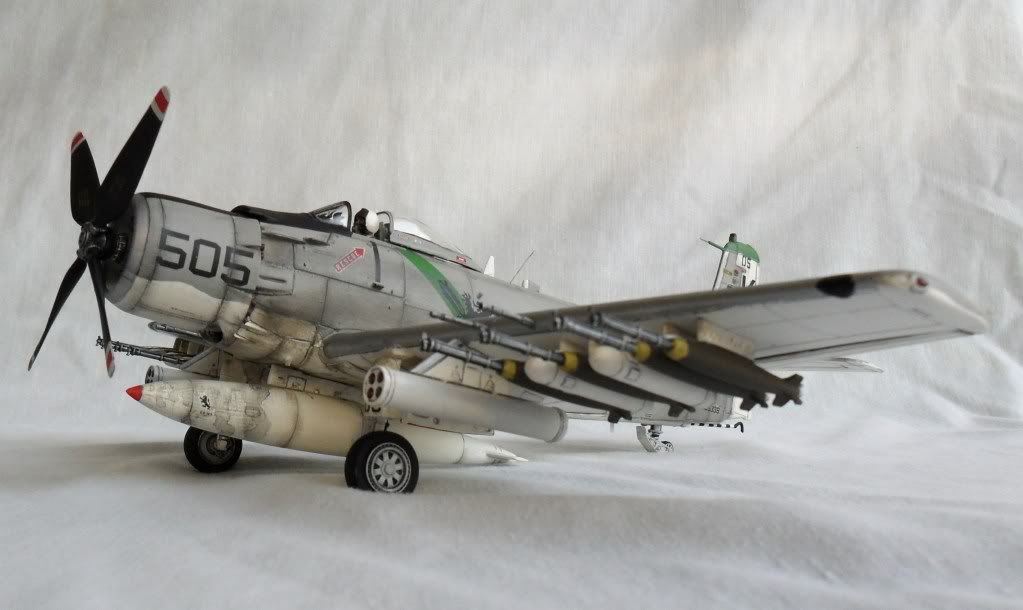 and lastly a family portrait (so far..........)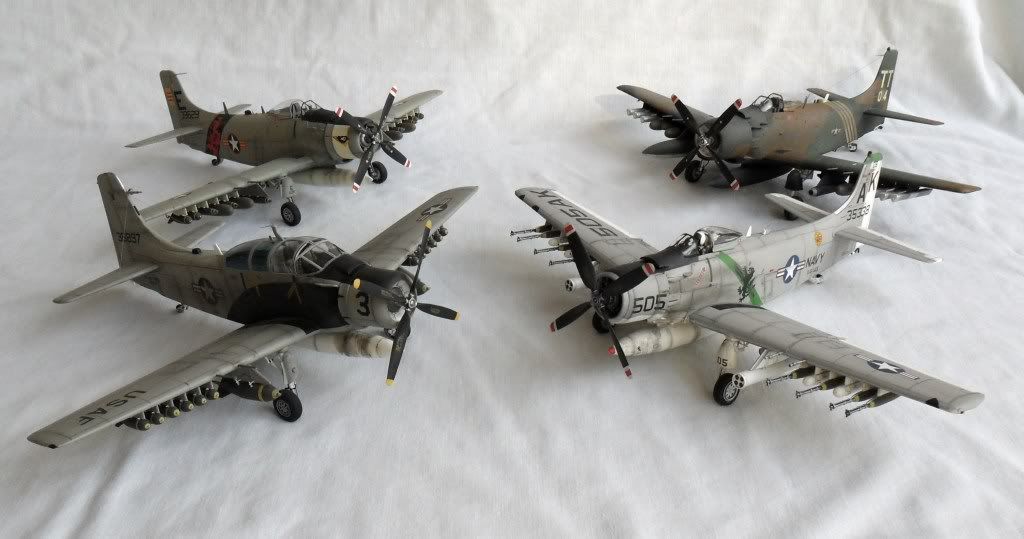 hope you enjoy