Dozens of modelers all pitched in to make this a truly magnificent display with Frederick Seitz as team leader. Me on left with Fred next in line.
A few weeks ago, all the aircraft were collected and inspected for authenticity and minor details corrected. A new coat of correct color deck paint was applied as well as period correct stripes and black deck number 11s. Spinning props were attached and deck placement was arranged.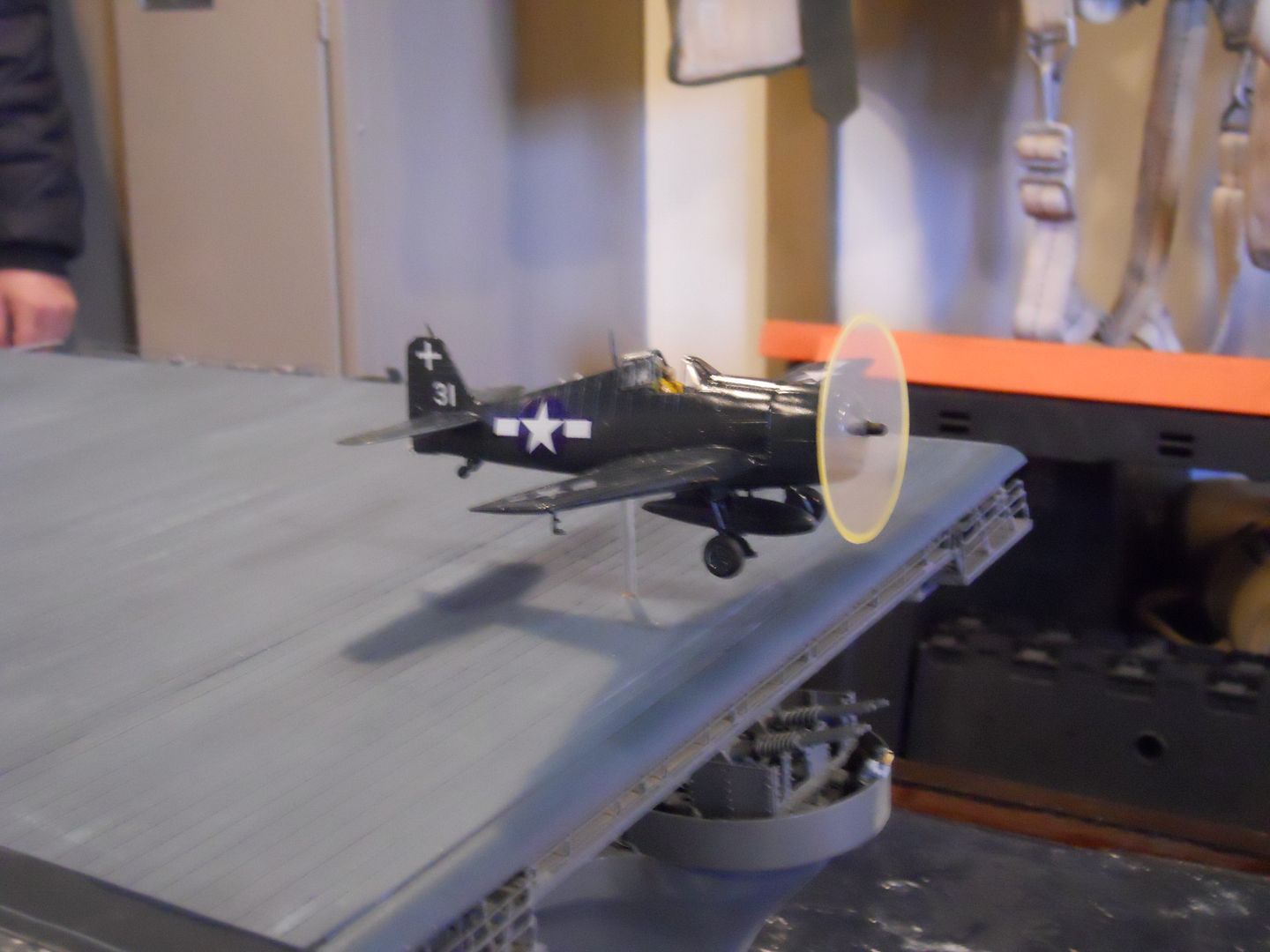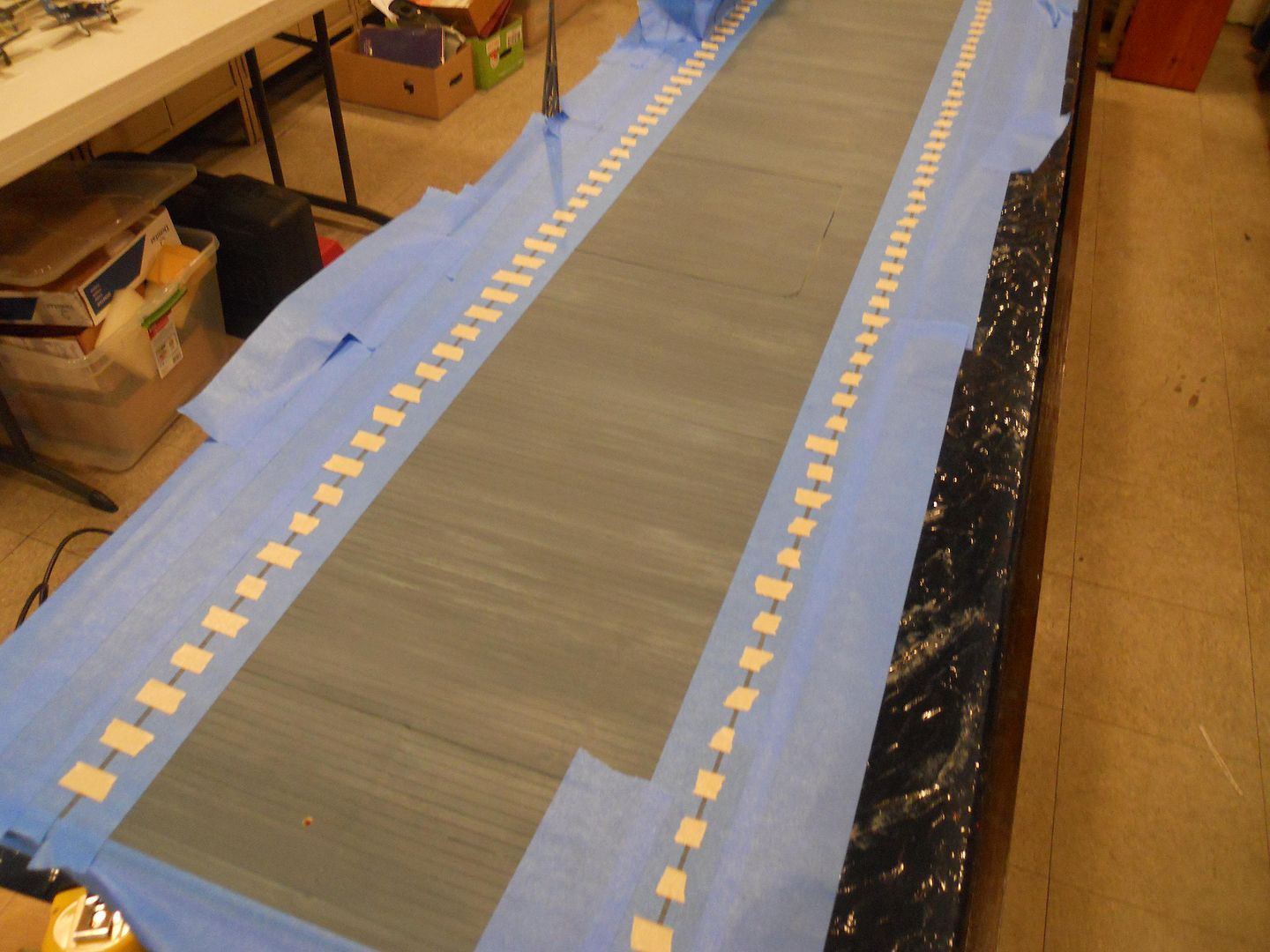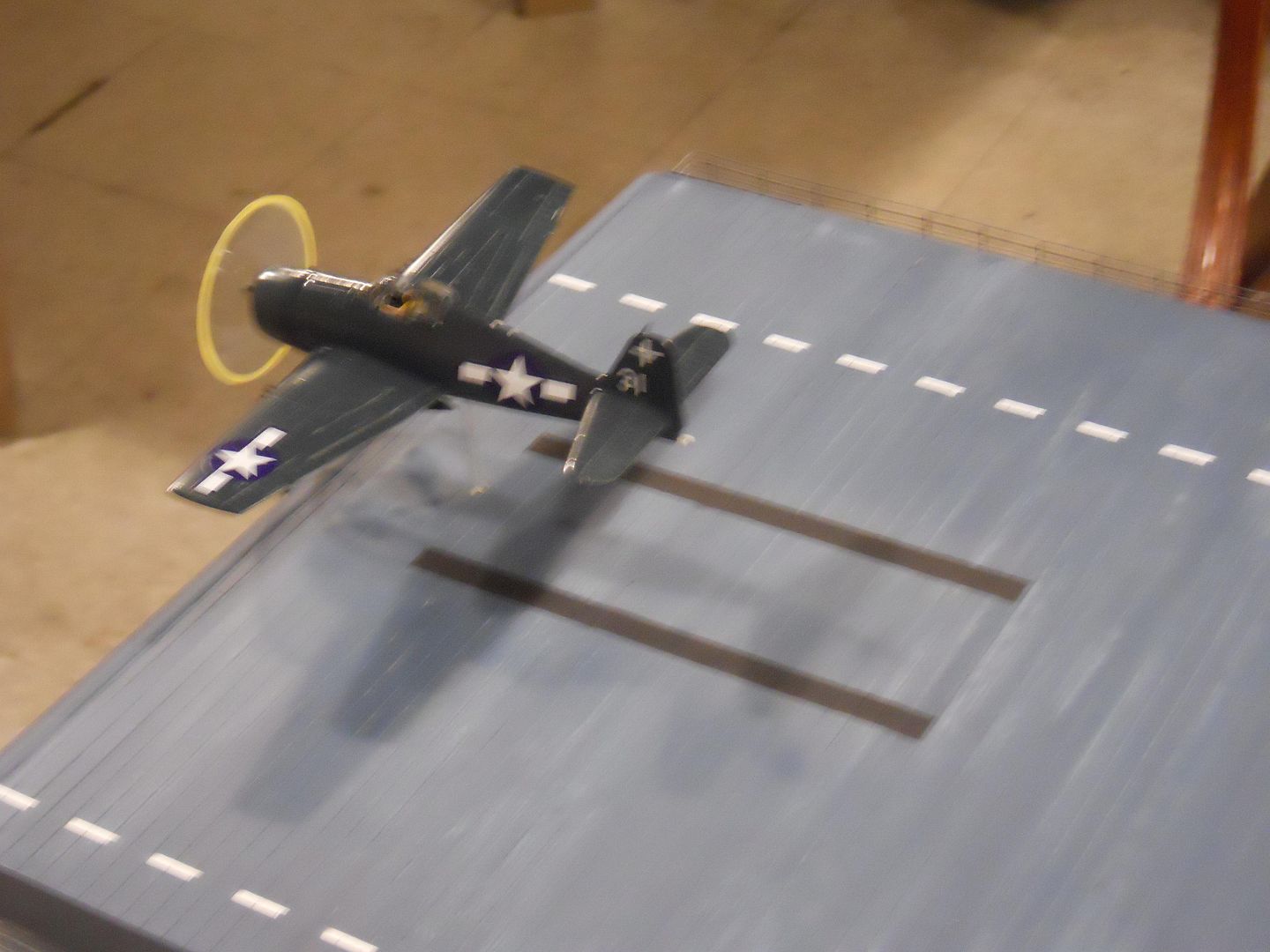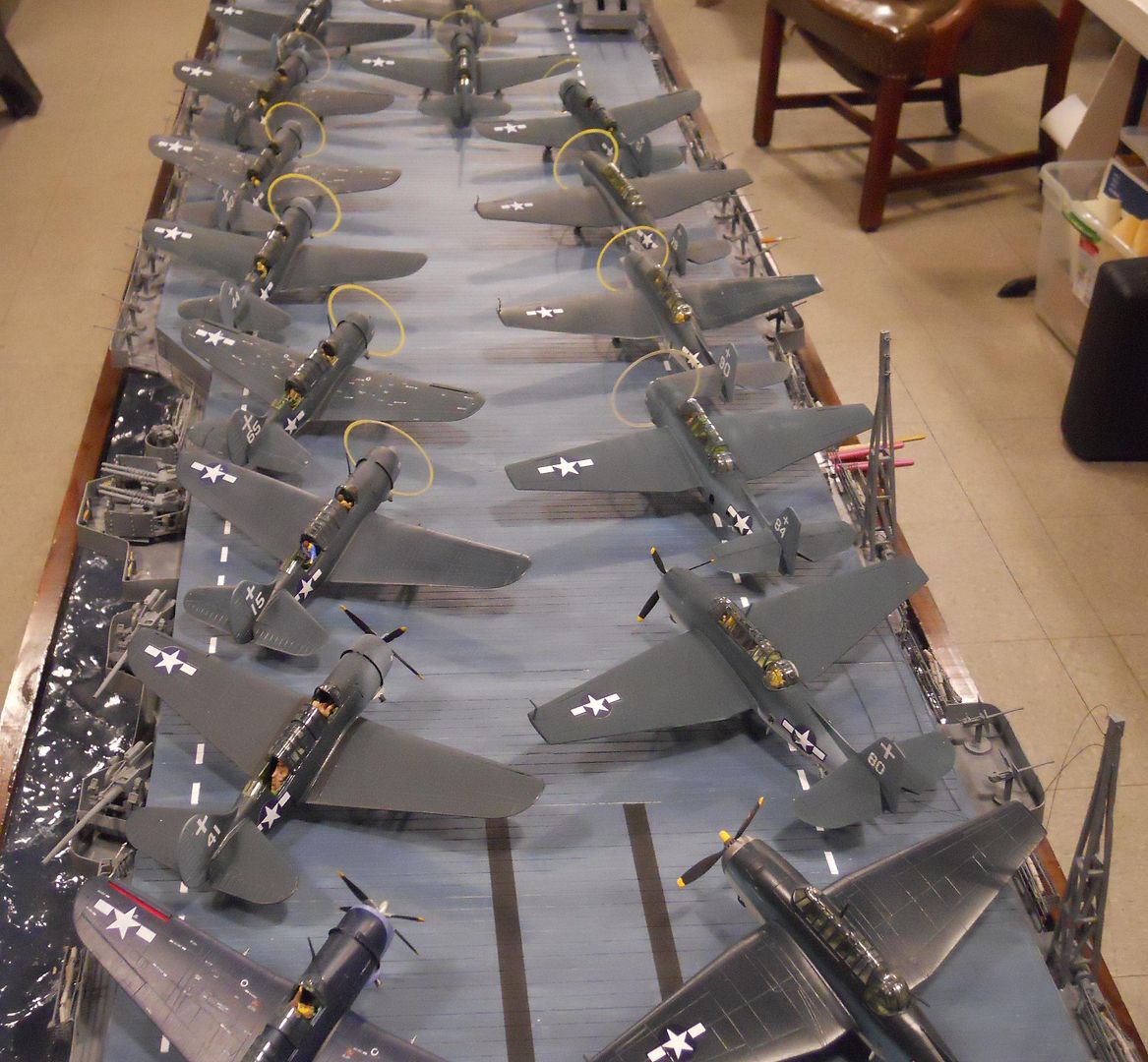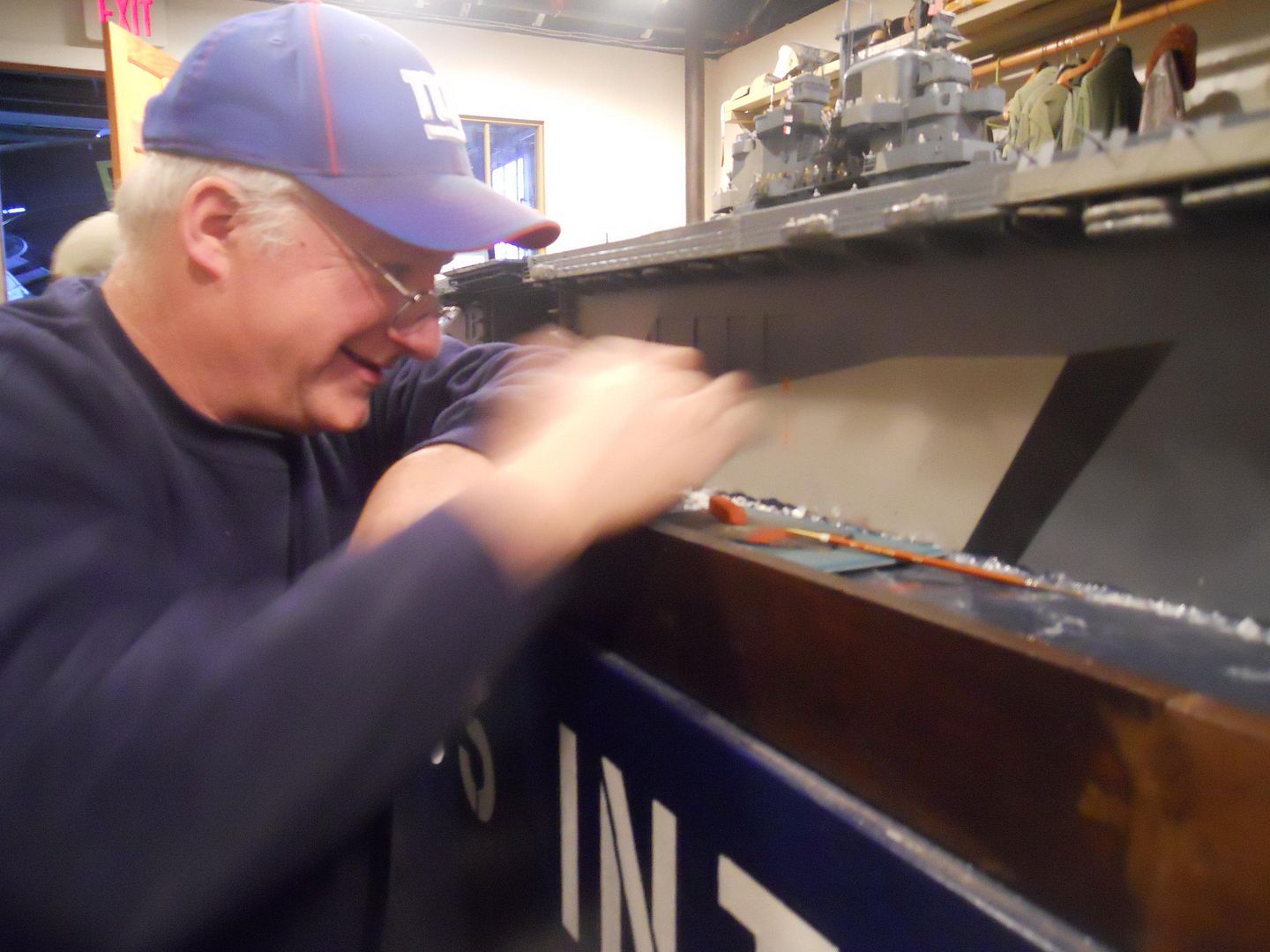 We checked everything again and again, we dusted, we tweaked we put one more rust streak and fixed one more deck hand, glued on the plaques....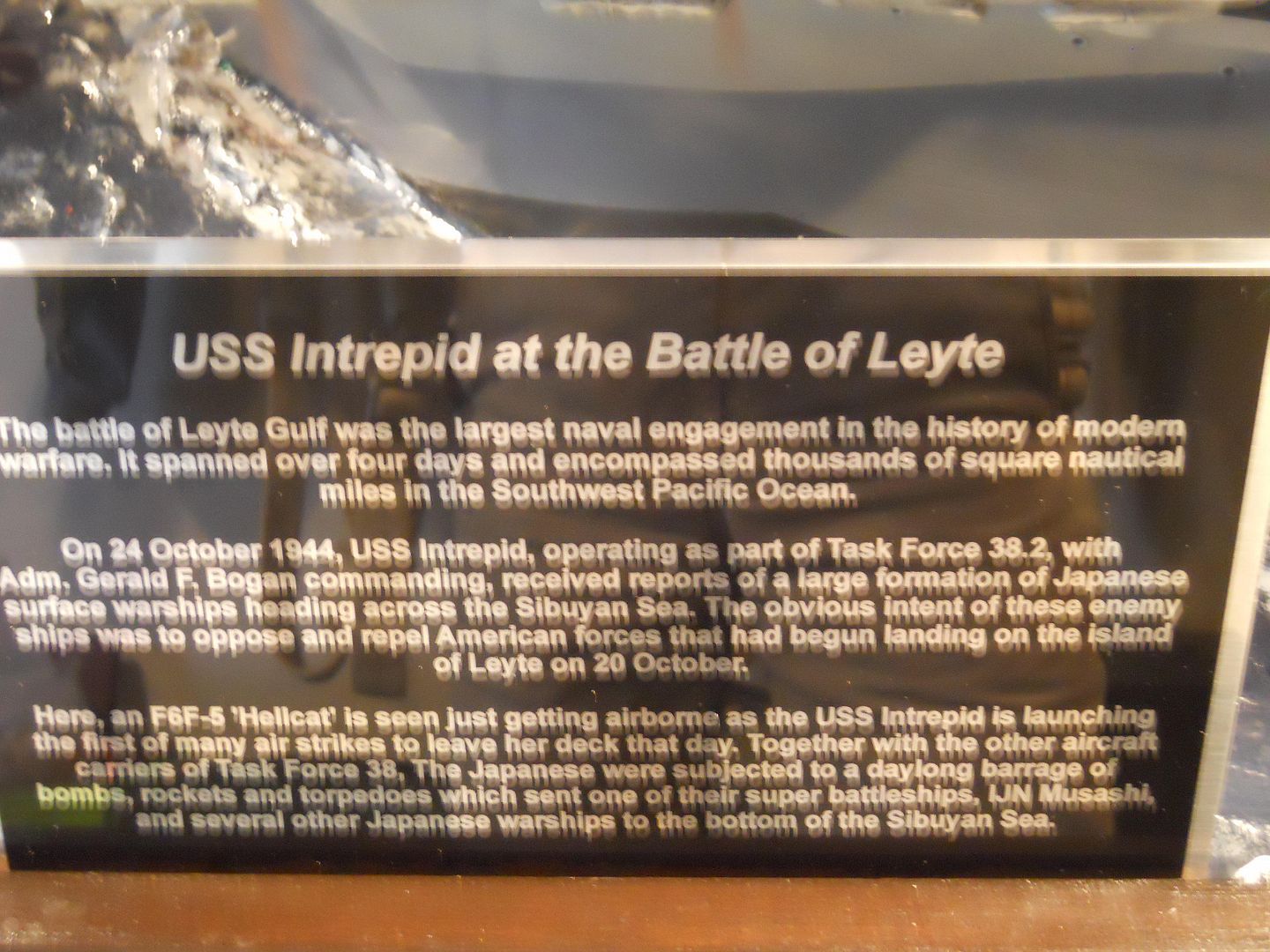 and then said....."It's done...". We had to move the display down to it's permanent place at the other end of the hanger before the doors opened to the public.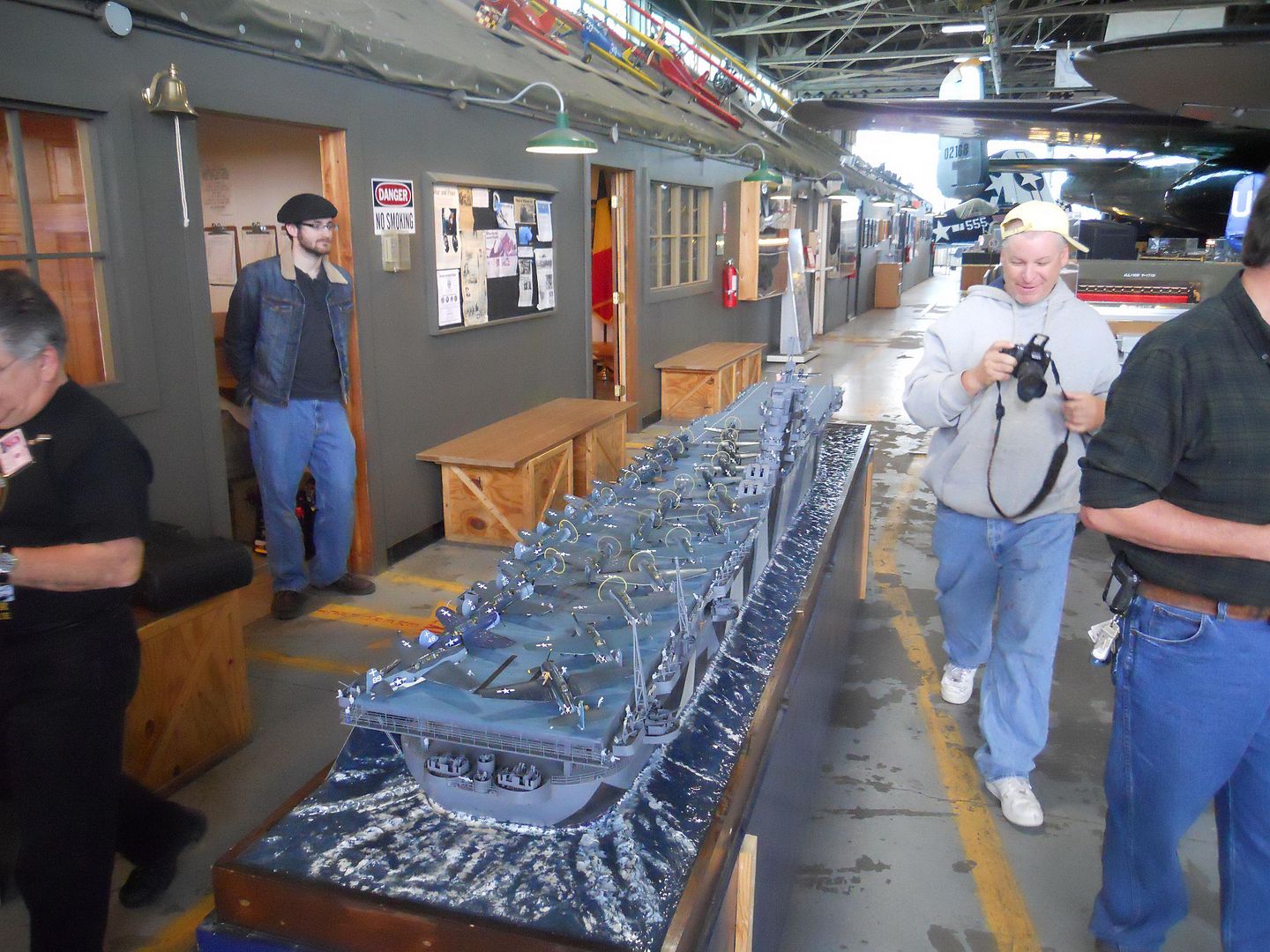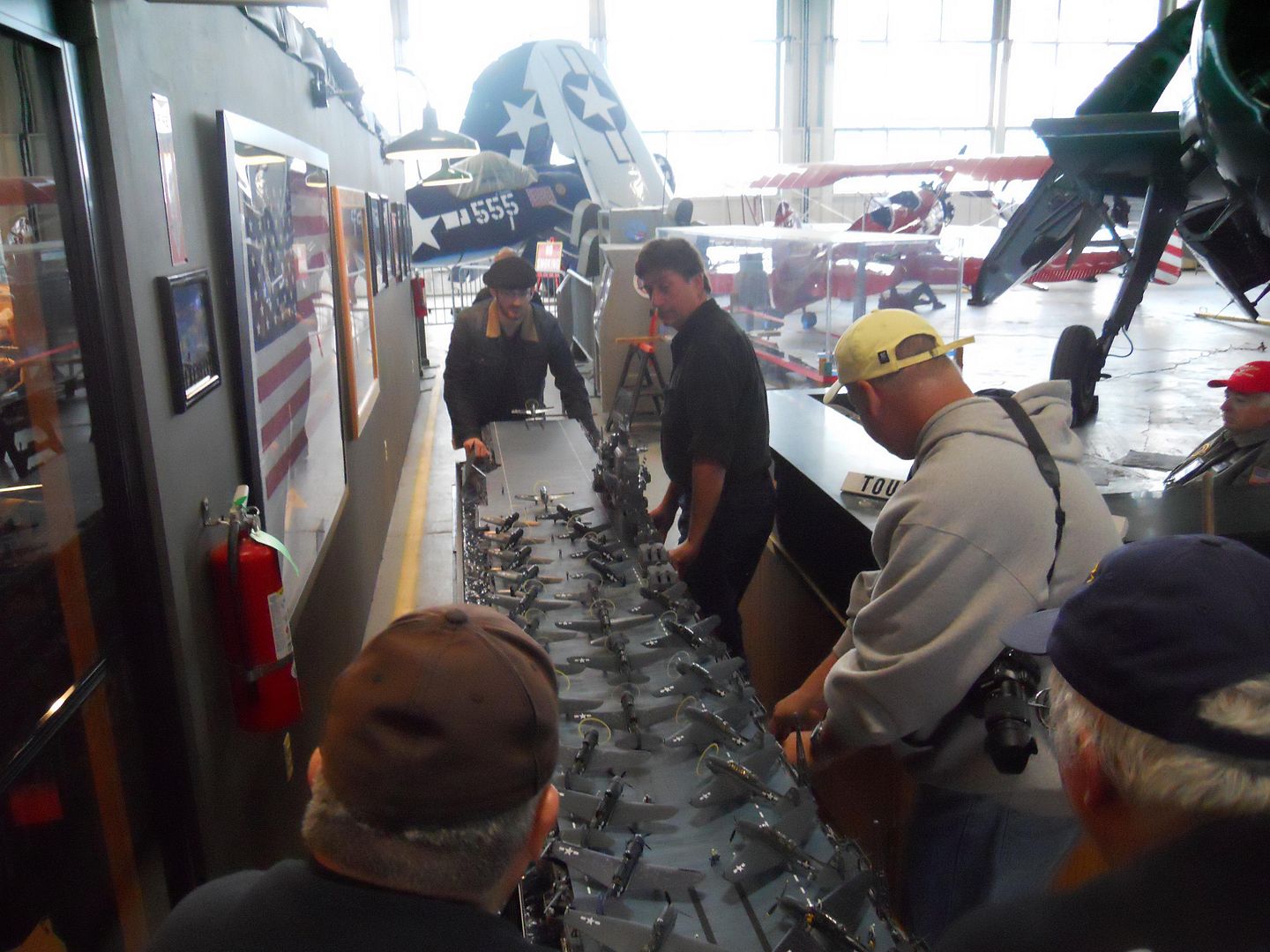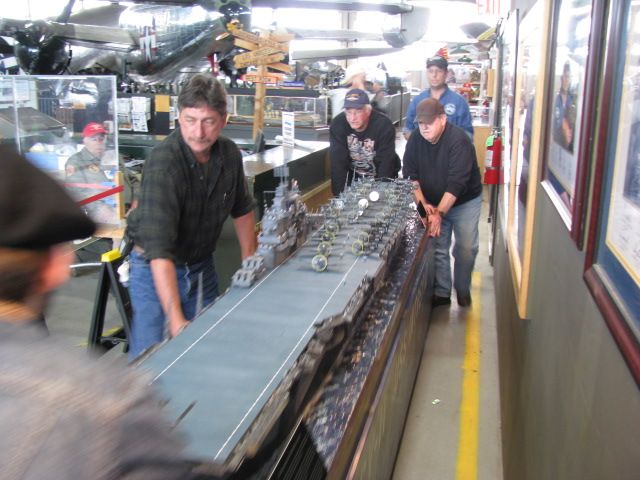 One last look at how cool it came out before we lifted and put the cover back on...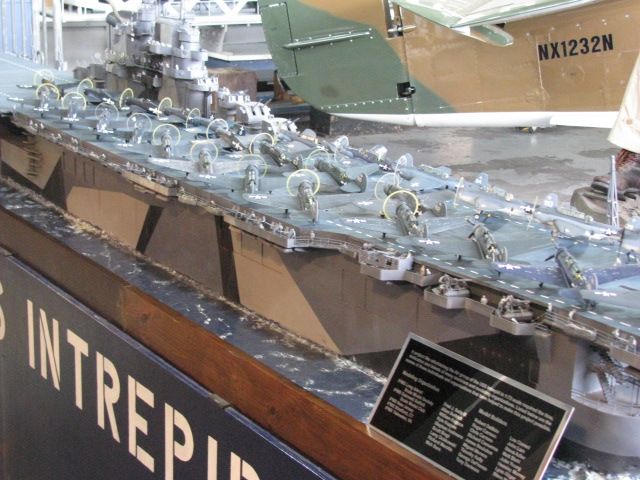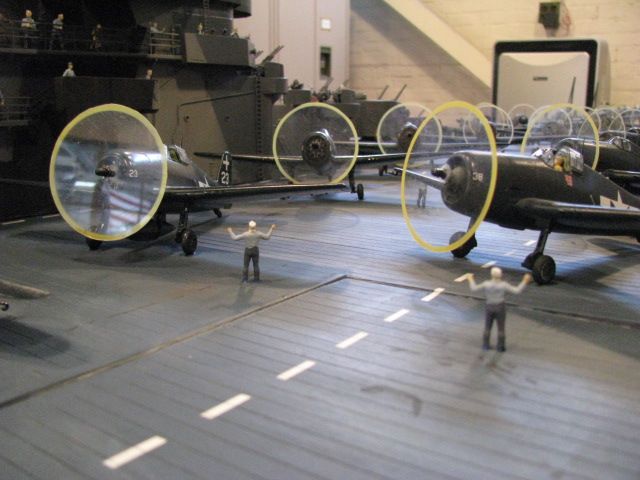 The repaired and reglued cover went on perfectly and we hunkered down for one last group shot...
Those of you attending the NorEastCon this May 5th and 6th be sure and give this a look, a great effort with fantastic results.
The American Airpower Museum can be found here:
http://www.americanairpowermuseum.com/Website/index.html
Thanks,
Allan
Youth, talent, hard work, and enthusiasm are no match for old age and treachery.
Multiple Mosquito Build, 1/72:
Intro
Part 1
Part 1.5
Part 2
Part 3
Part 4
Part 5
Part 6
Part 7
Part 8
Fini
Fathers Day A6M2:
Intro
Part 1
Part 2
Part 3
Part 4
Part 5
Part 6
Finish
Airfix Stuka 1/72:
Part 1
Part 2
Part 3
Part 4
Part 5
Part 6
Part 7
Finish
Airfix Hurricane 1/72:
Part 1
Part 2
Part 3
Part 4
Part 5
Part 6
Part 7
Part 8
Finish
Airfix Orion III:
Build Tutorial
Finish