I just finished this 1/48 scale Monogram A-26 C Invader. I built it strait from the box with no added frills. This is one of those kits not many people have anything good to say about it, but everyone I have ever seen finished looks fantastic.
[IMG]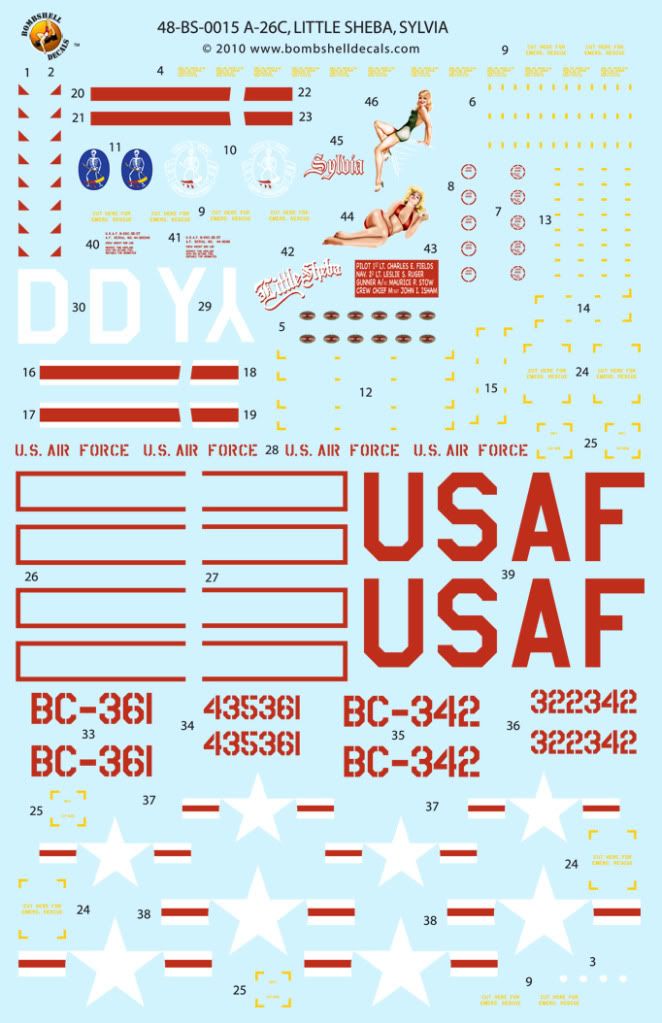 [/IMG]
[IMG]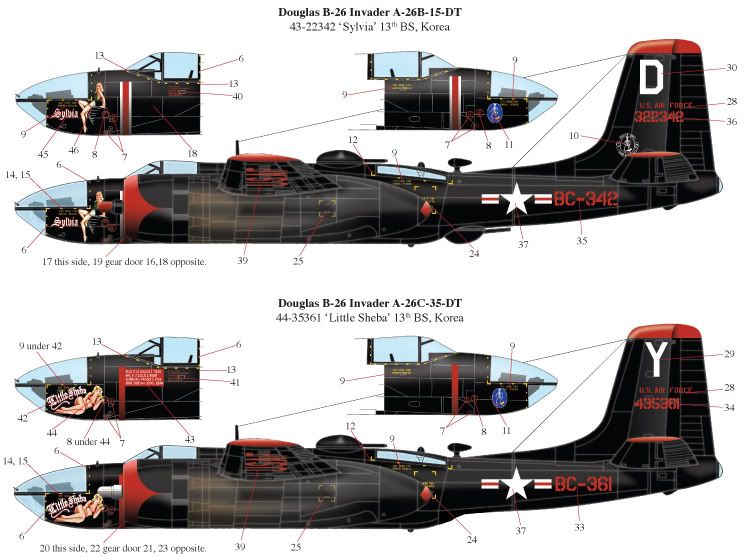 [/IMG]
[IMG]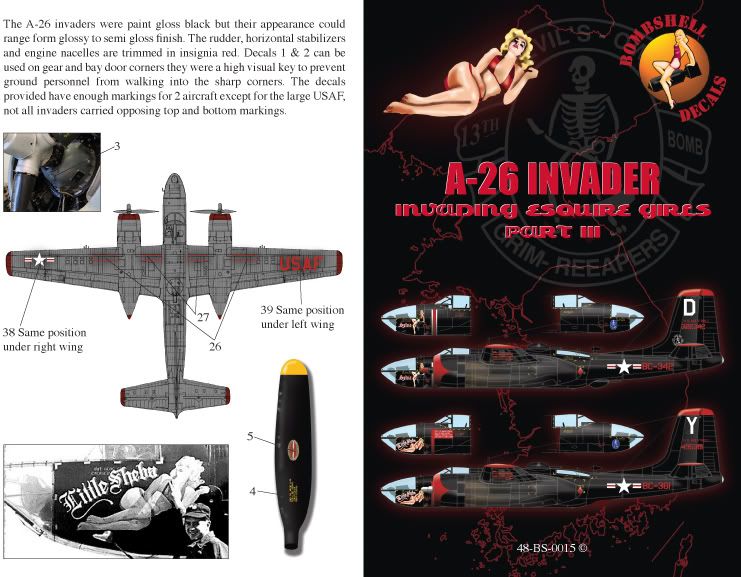 [/IMG]
I chose to use my own Bombshell decal sheet on this project.
http://bombshelldecals.com/decals/48-BS-0015/index.shtml
[IMG]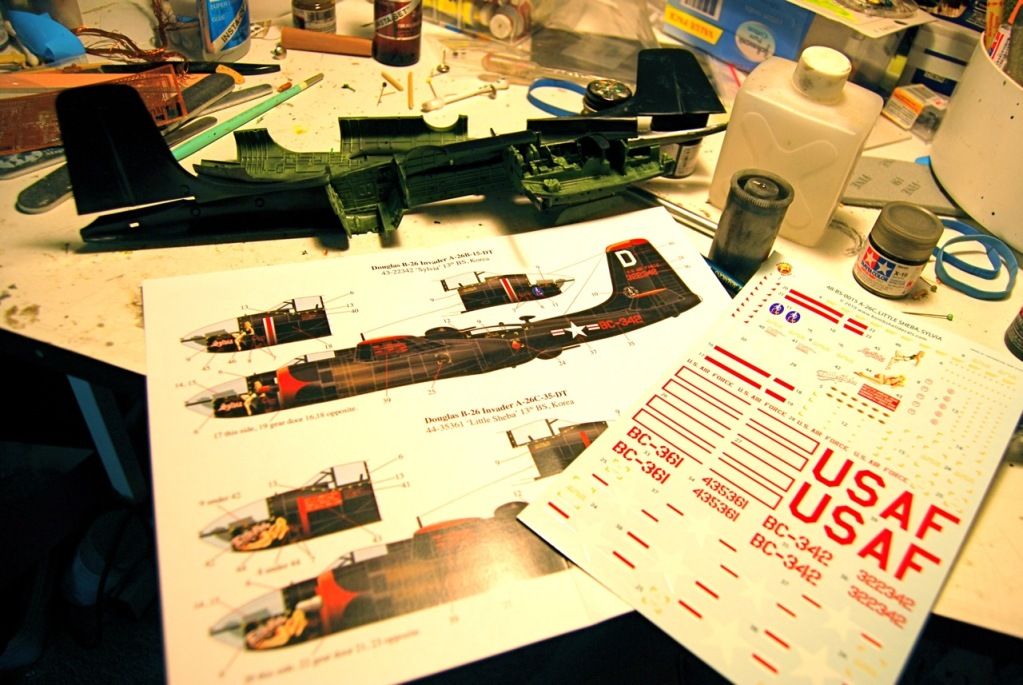 [/IMG]
I started with the interior painted it medium green with dark oil washes and dry brushed the highlights.
[IMG]
[/IMG]
[IMG]
[/IMG]
[IMG]
[/IMG]
[IMG]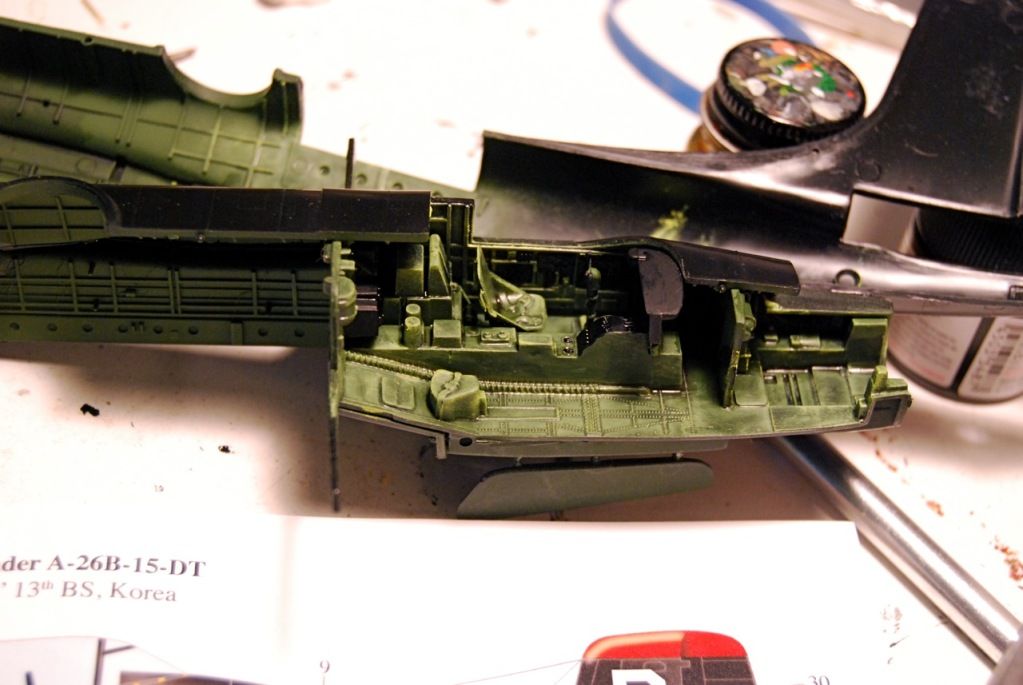 [/IMG]
The build progressed quickly once the insides were finished and I buttoned up the fuselage with only some filling on the top seam that gave me some sanding issues, where I had removed some of the raised panel lines.
[IMG]
[/IMG]
[IMG]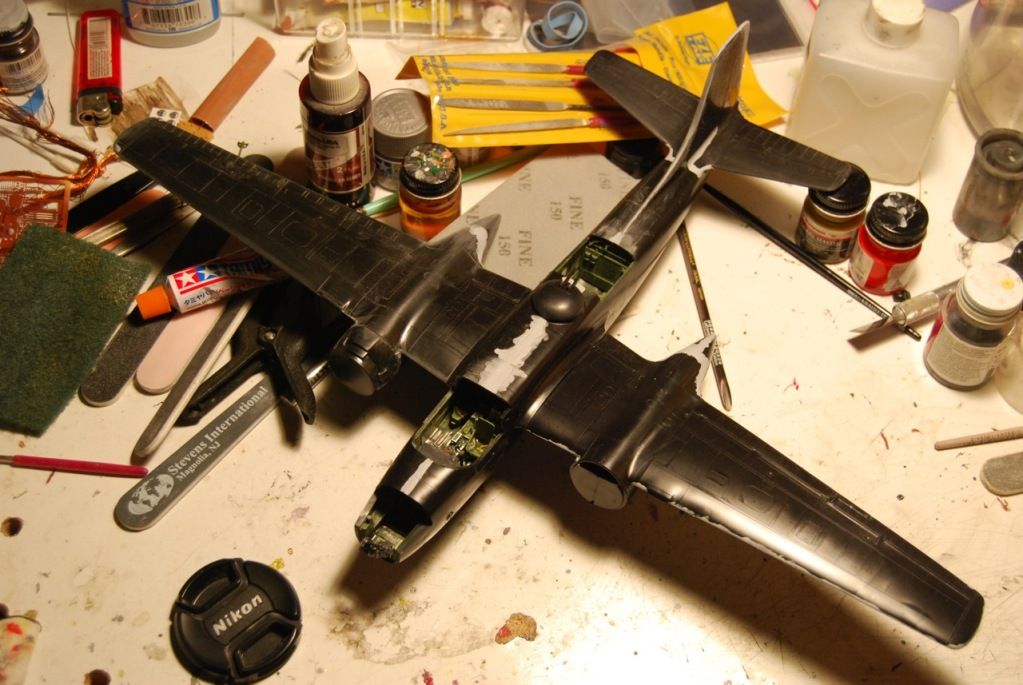 [/IMG]
[IMG]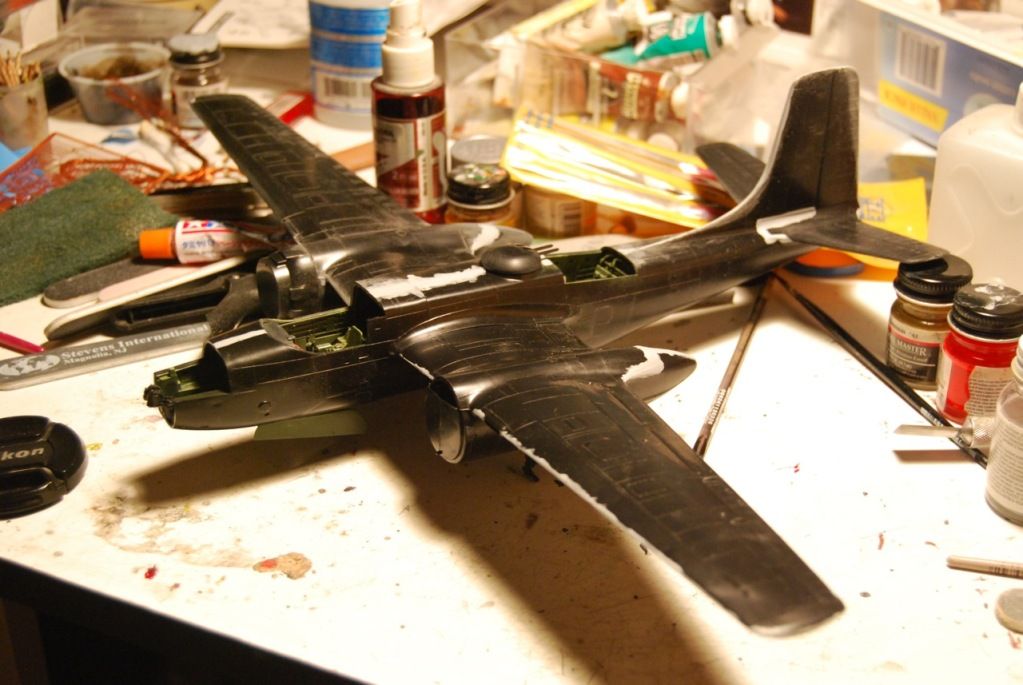 [/IMG]
I replaced the panel lines with stretched sprue and put in place with liquid cement.
[IMG]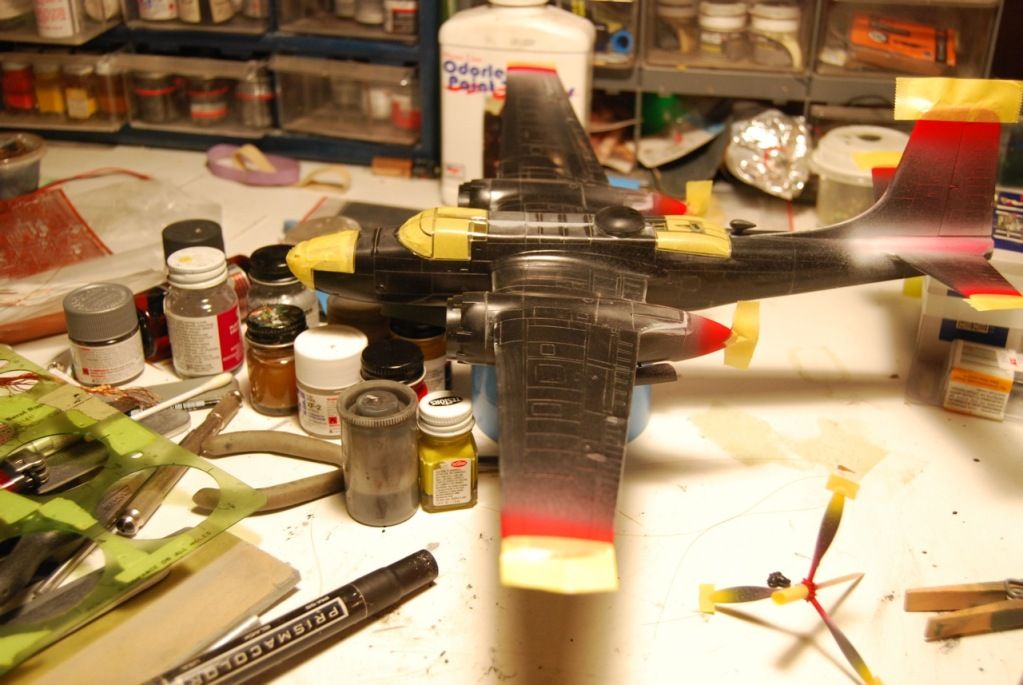 [/IMG]
Now ready for paint, the portions that will be red color were under painted white first then red over top to get a nice brilliant red color. I then masked the areas before I painted the initial coat of black. The scallops on the engine nacelles proved to be challenging, I masked them off drew where I thought it looked right and cut them freehand with a fresh # 11 blade and hoped for the best.
[IMG]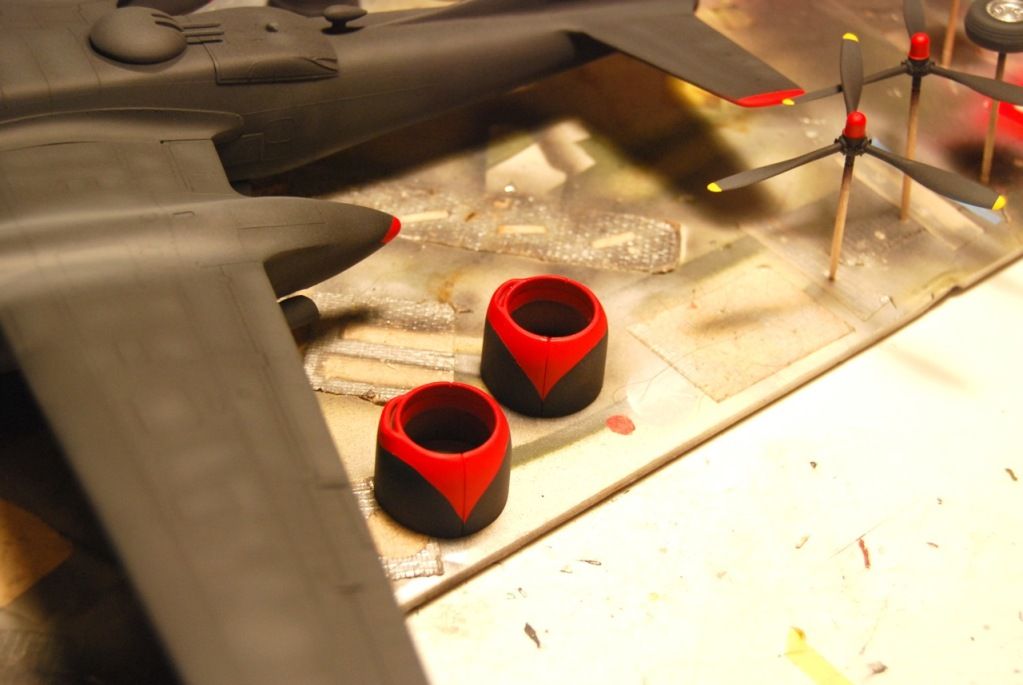 [/IMG]
[IMG]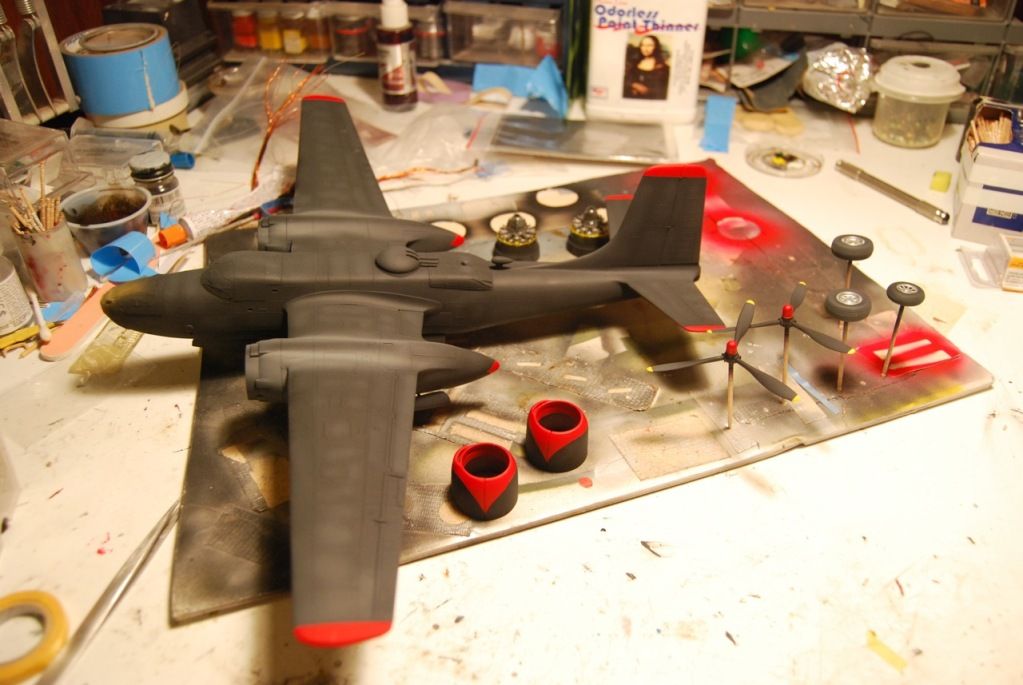 [/IMG]
I used the triple cloud method of painting the overall black, I mixed 3 shades of black, black, very dark gray and a medium gray airbrushed in that order to achieve a multitude of depth.
[IMG]
[/IMG]
Now ready for the clear coat before decals go on, I used Future floor polish un-thinned.
[IMG]
[/IMG]
[IMG]
[/IMG]
I applied my Bombshell decals in the normal fashion with no issues. I used Micro Set on them and they almost completely disappeared. After everything has dried I sealed the whole thing in one more coat of Future.
[IMG]
[/IMG]
[IMG]
[/IMG]
I weathered it using oil washes of medium gray and some raw umber. I also dirtied it up some using Mig pigments. I wanted to have a multi matt-glossy finish, since it already was sealed in Future I sprayed dull coat on most of the upper surfaces and engine areas.
[IMG]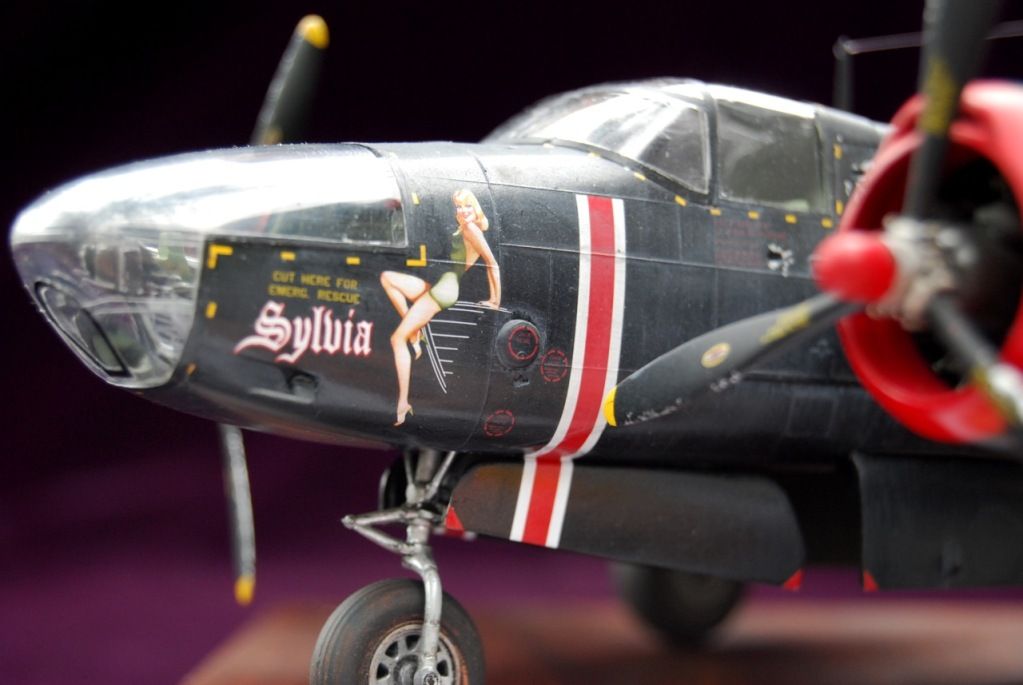 [/IMG]
[IMG]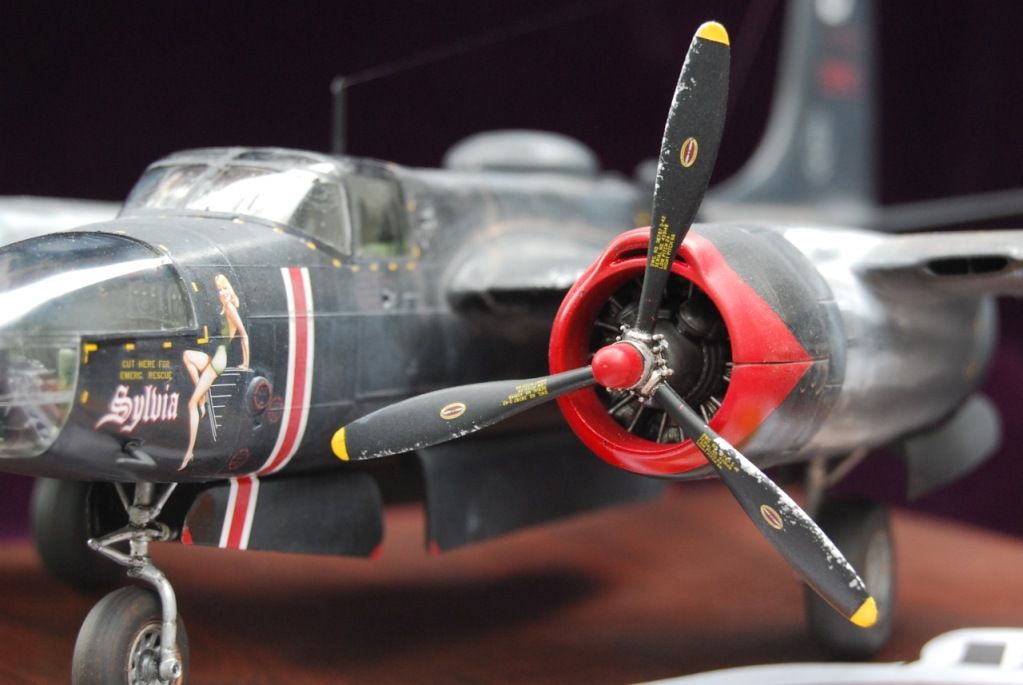 [/IMG]
[IMG]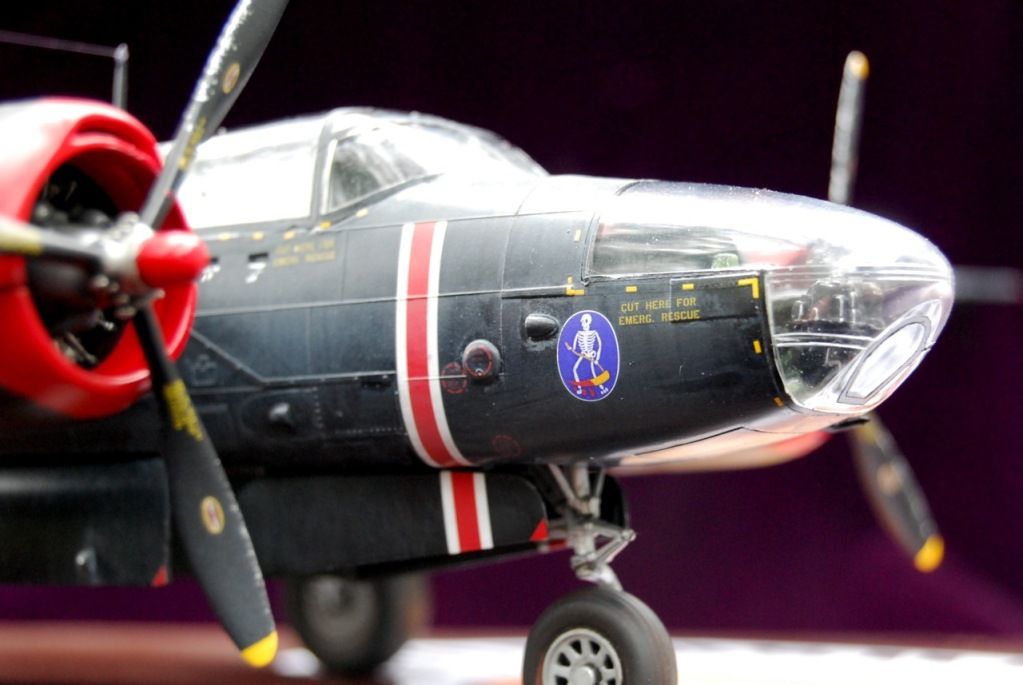 [/IMG]
[IMG]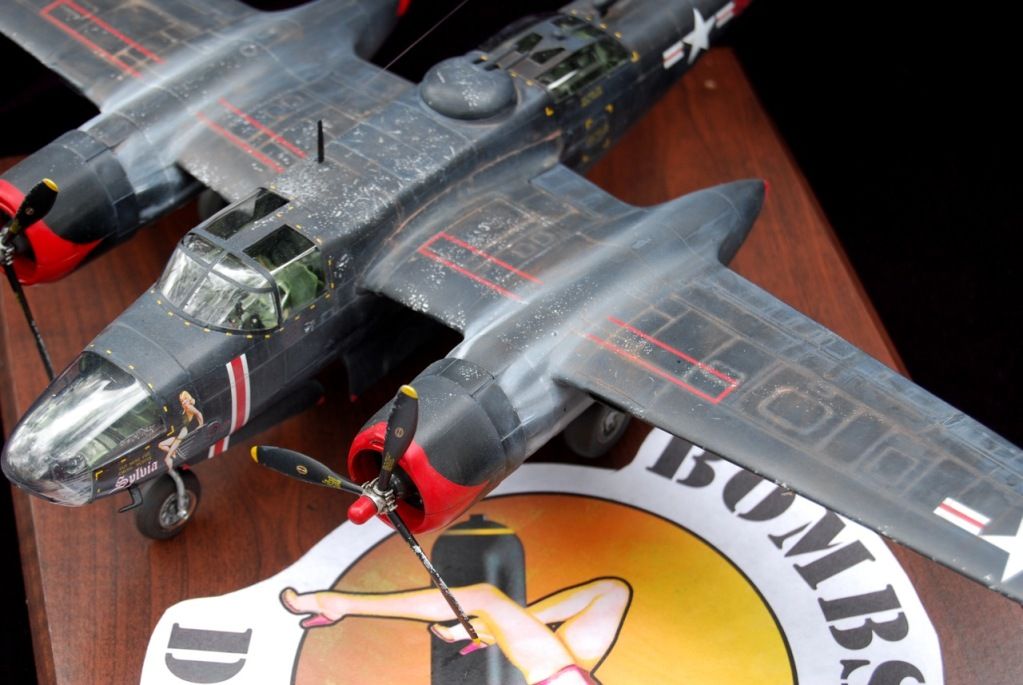 [/IMG]
[IMG]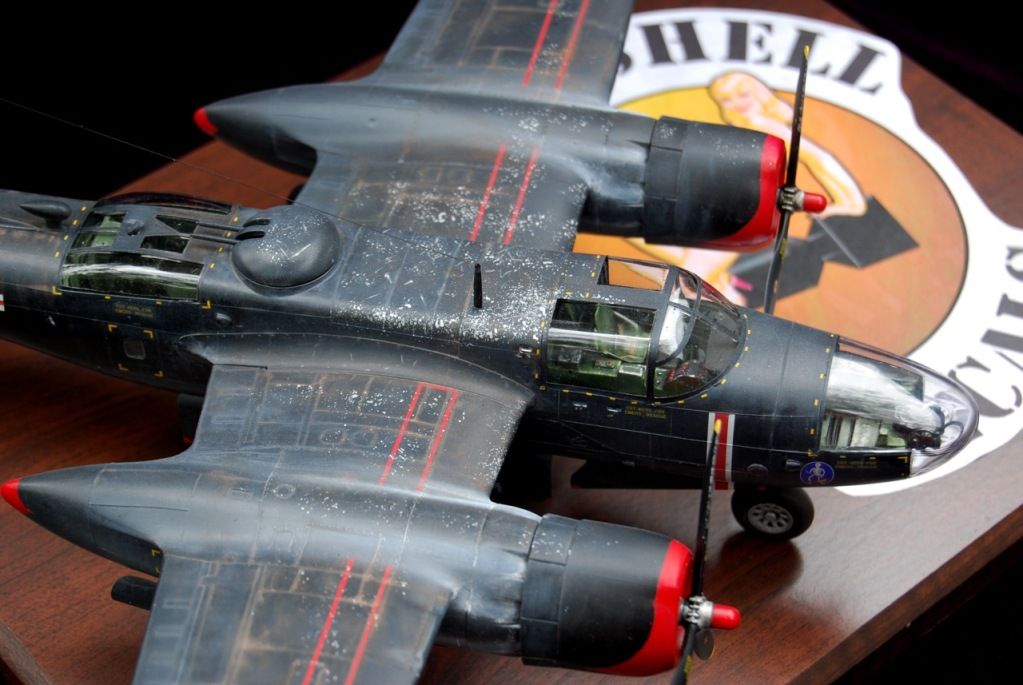 [/IMG]
[IMG]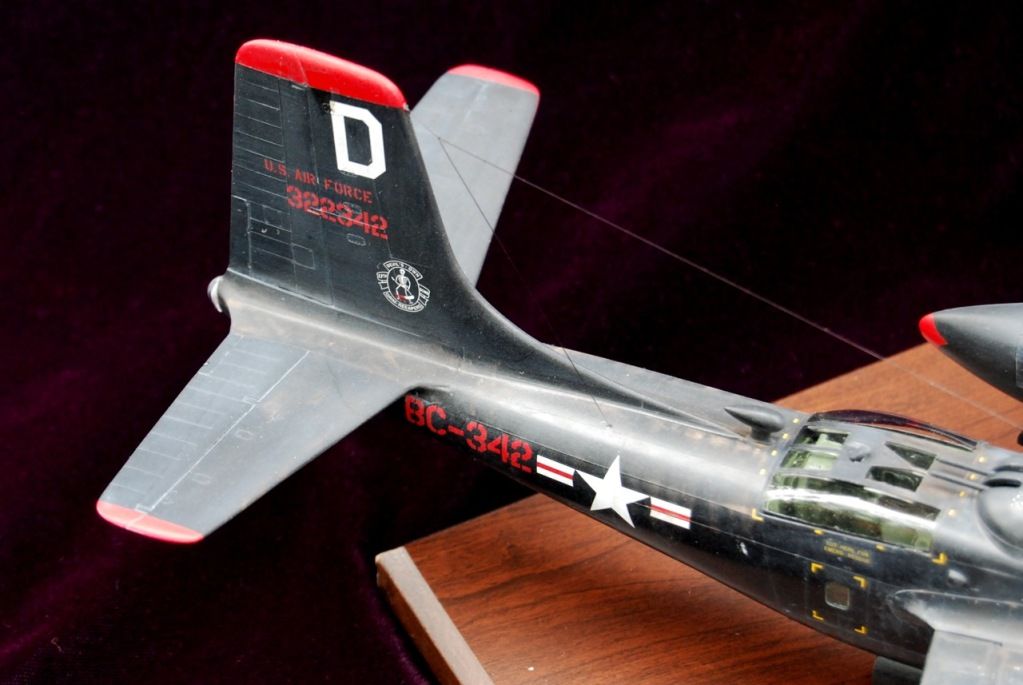 [/IMG]
I found it to be a fun build with only a few weeks invested in the project that I now can use as a self-promotional item. It is always cool to use my own brand of decals on my project and it is nice to see them on a model instead of my computer screen. I would like to thank everyone that has supported me in the past and I hope you enjoyed this model.