Here's my latest...the Kitech knockoff of the rather mundane Hobbycraft F7U Cutlass.
I scratched the interior (including the weird Vought ejection seat), refreshed the landing gear, and added a few odds & ends. Kit decals were used throughout, except for the national insignia; I was pleasantly surprised with the kit decals, which were in-register, thin, and conformed very well. For some reason, the manufacturer did not include the stars on the canopy, so I used some from another sheet for this area.
The paint is Tamiya white primer,and Humbrol for the gull grey. Testors Acryl was used for the red and blue areas. Testors Dullcote was used as a final finish.
[IMG]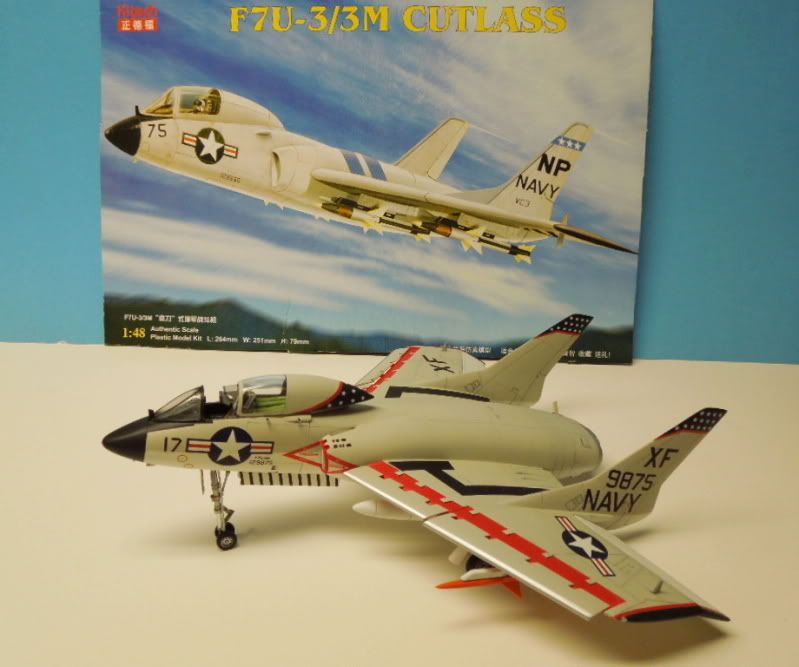 [/IMG]
[IMG]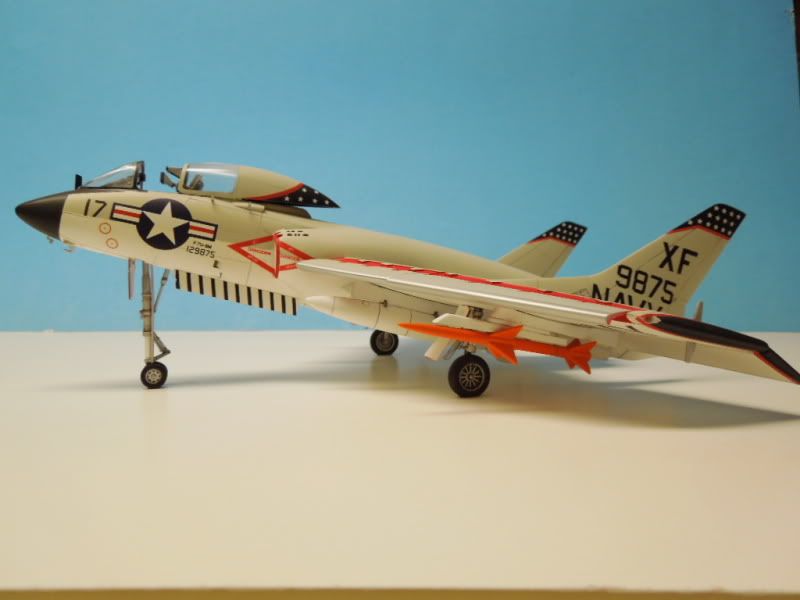 [/IMG]
[IMG]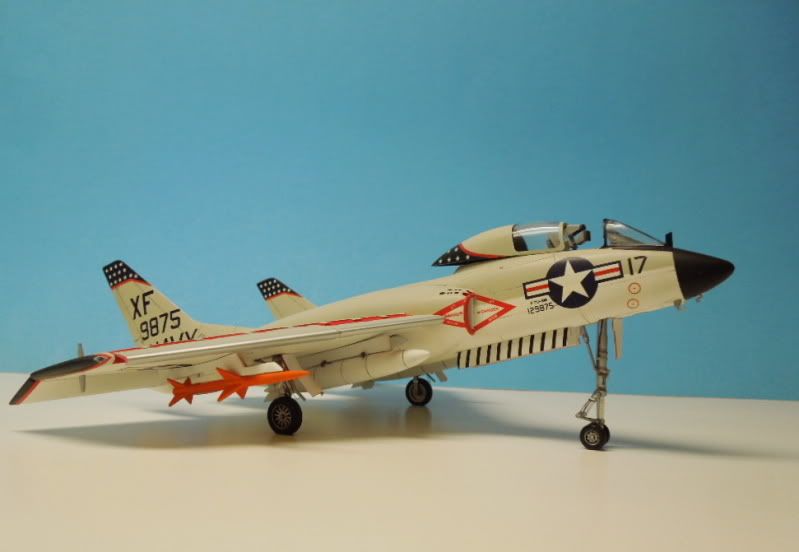 [/IMG]
[IMG]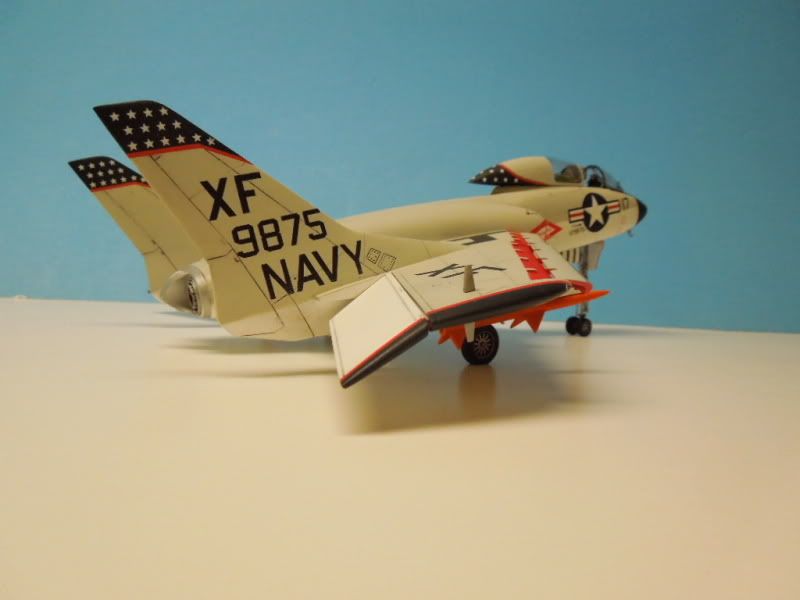 [/IMG]
[IMG]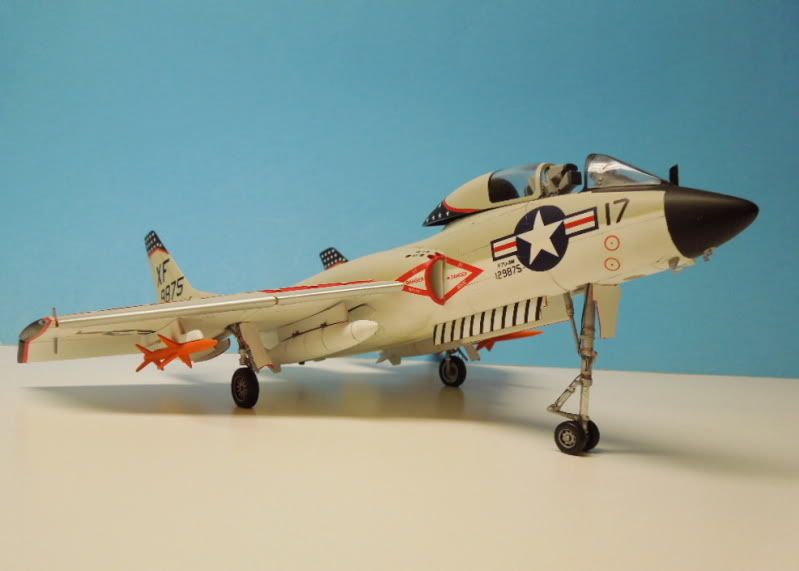 [/IMG]