Someone on this forum mentioned this kit not too long ago, and the little voices in my head told me to get one.
[IMG]
[/IMG]
Love the old kits, and I like to build 'em once in a while as an escape back to simpler times, a kind of
modeling sorbet between bigger projects.
[IMG]
[/IMG]
Here's whatcha get inside: Some genuine imitation plastic, instructions on real paper, and
an actual electric motor...in component part form.
[IMG]
[/IMG]
The original issue of this kit was around 1957, and the exciting instructions have an actual picture of the Thompson Trophy (!)
as well as a lifelife photo of the steely-eyed pilot, Commander Duke Windsor!! Who cares if batteries were not included??!! Golly!
[IMG]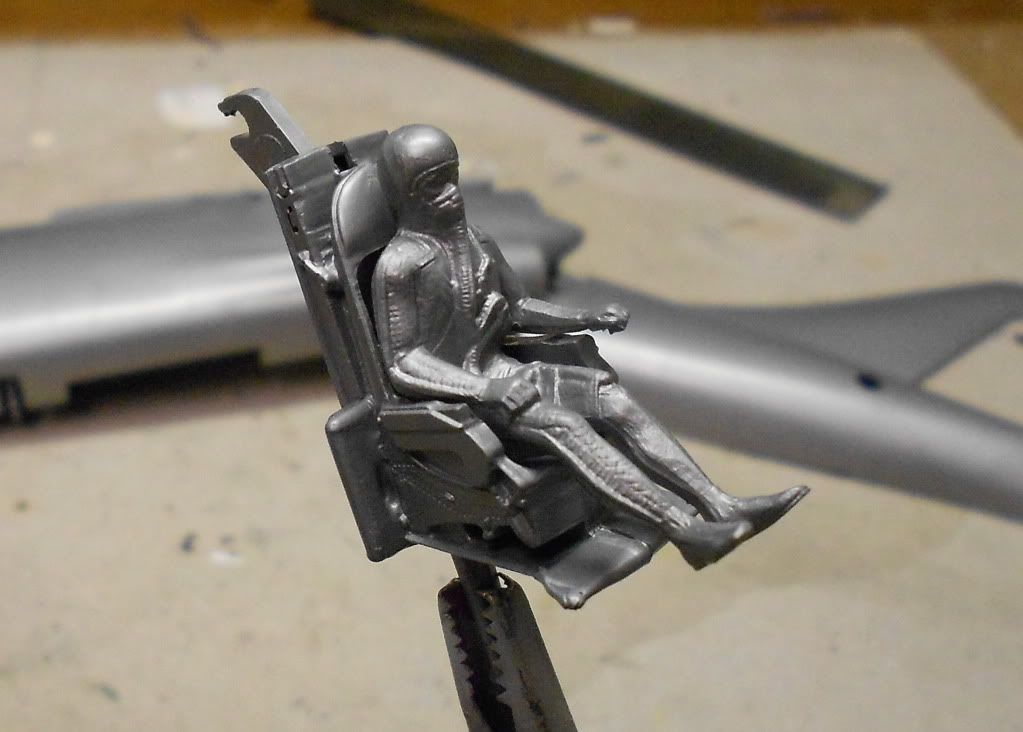 [/IMG]
And here's the Dukester himself in styrene! Complete with ejection seat! Let's hope he won't have to use that thing! Peachy-keen-a-reeno!
[IMG]
[/IMG]
And that's not all: This beauty has retractable landing gear! Removeable jet engine! Working control surfaces!!
And most incredibly awesome of all, "Simulated Jet Sound"!! Wow-wow! I feel faint!
And I haven't even opened up the tube-glue yet!
Next Time: We examine the transplanted brain... I mean, the surface detail. Sorry.