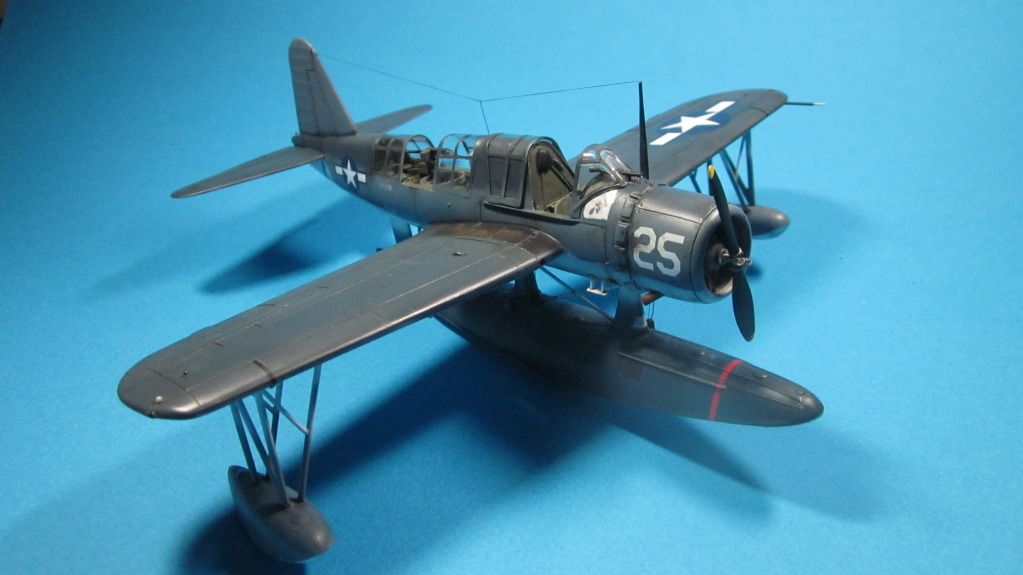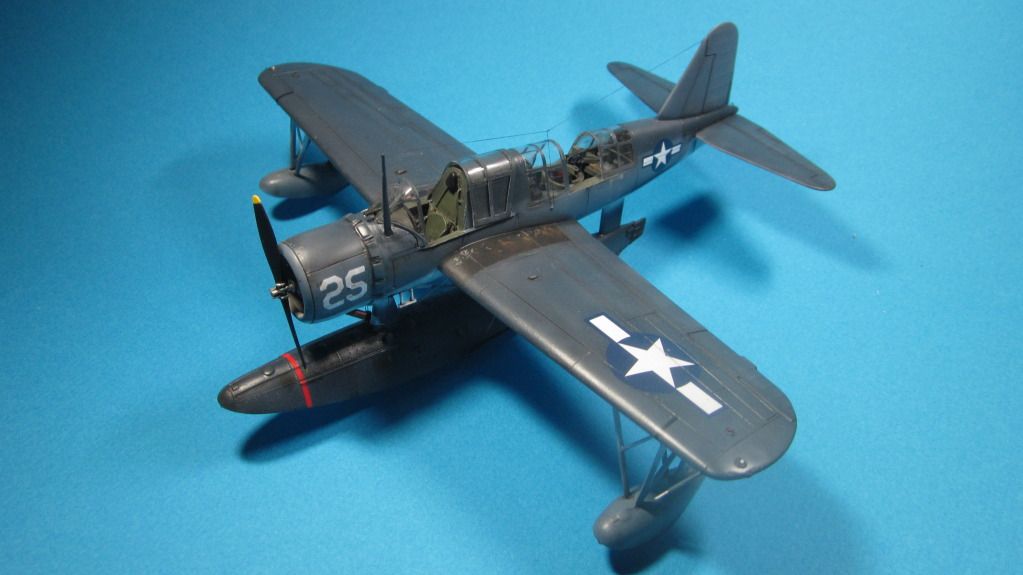 Built to represent a Kingfisher off the USS Pennsylvania, at the invasion of Peleliu in '44 (Pg 63 of Dana Bell's fantastic aircraft pictorial). The decals are a mash of spares, the number 25 is a letter "S" that has been modified in keeping with the actual stencil on the aircraft.
With a Lonestar model float and pit, Cutting Edge cowling, Engines and Things engine (and things). This kit was purchased off a fellow HSer. The prop and control stick were missing, so they had to be scratched. The exhaust stubs are stock styrene and some reinforcing has been added to the outer floats, which is common in later models.
I got in over my head and really wanted to chuck it, but I powered through. There's a load of dust on the inside of the canopies (try as I might I couldn't remove it) and a big fat thumbprint in CA on the interior of the rear canopy.
It's a shelf queen and a five footer.