Hello Everyone,
I've meandered through this E1 during the past two weeks, having had the kit in my stash since 2009.
It's a box-build, with the exception of a few strands of lead detailing wire for the engine and cockpit, and a map tucked into the starboard sidewall. The 'stencils' for the Daimler Benz 601 are fanciful, but I think add a little something.
I dropped the flaps the full 43 degrees (at least I think that's correct!?) and the ailerons 11 degrees correspondingly.
The aircraft depicted is Steinhilper's 'Yellow 2' from JG 52. I include an archive photograph taken at a ceremony in Calais 1940. I think the camo scheme is attractive in that it incorporates the 'Scheme B' RLM 70/71 splinter effect over RLM 65, originally applied to wing tops and fuselage for the campaigns in Poland and France, but then is (partially) changed to allow the 65 to travel up the fuselage sides, anticipating the pending Battle of Britain scheme, only to be changed yet again with the application of a darker mottling to the fuselage.
Apart from his war service, Steinhilper is now best remembered for the fact that he joined IBM after the war, and was credited by them in 1972 for coining the phrase 'word processor'!
[IMG]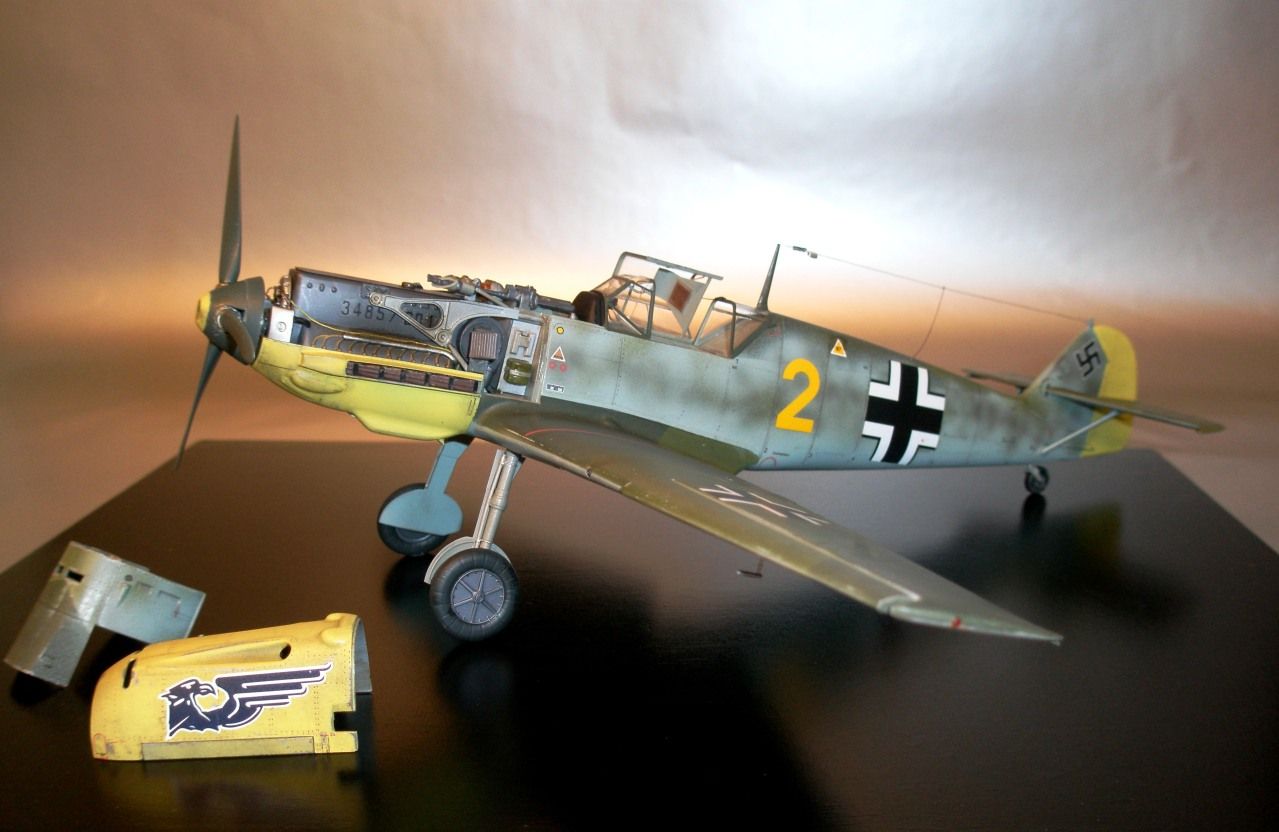 [/IMG]
[IMG]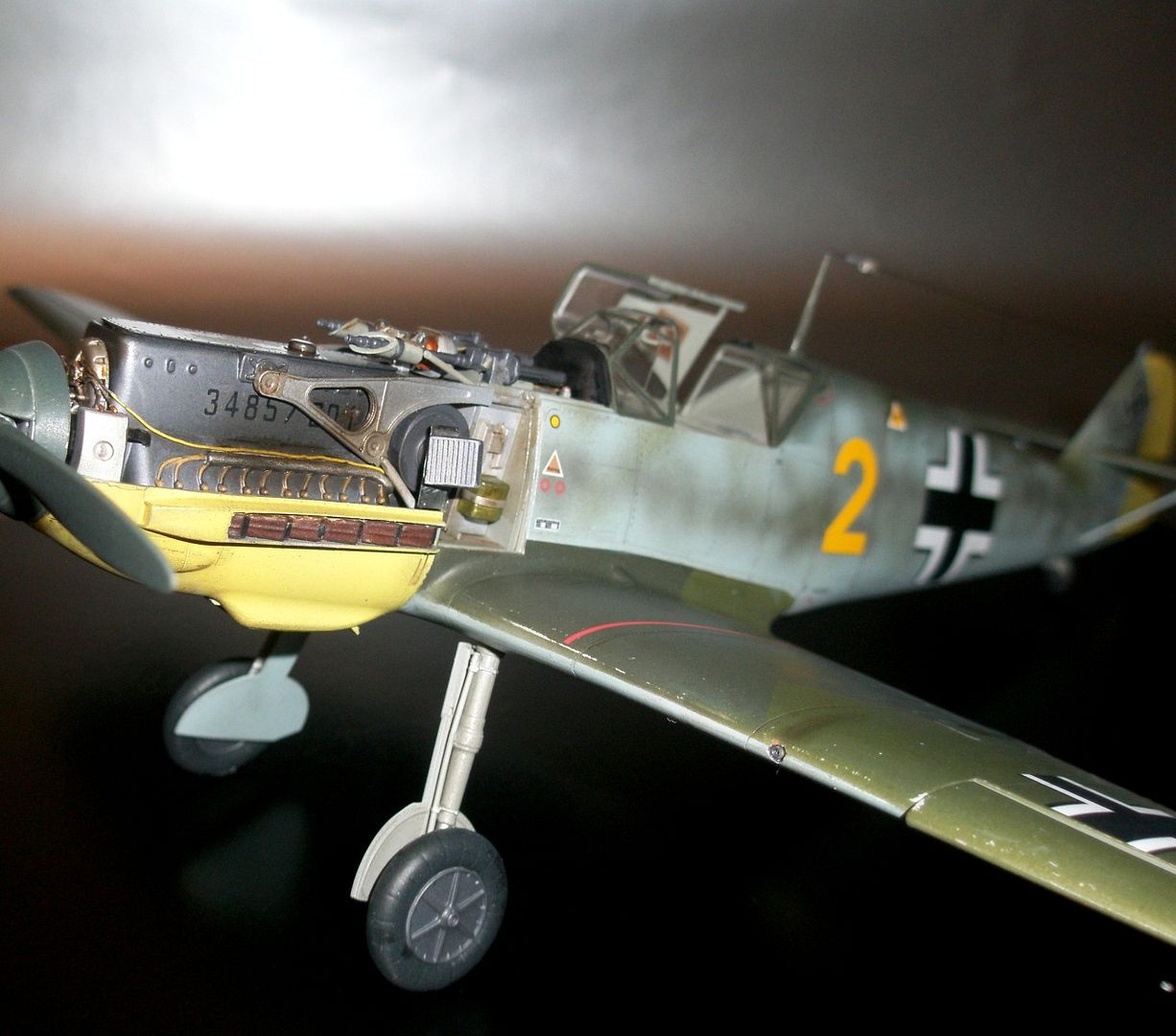 [/IMG]
[IMG]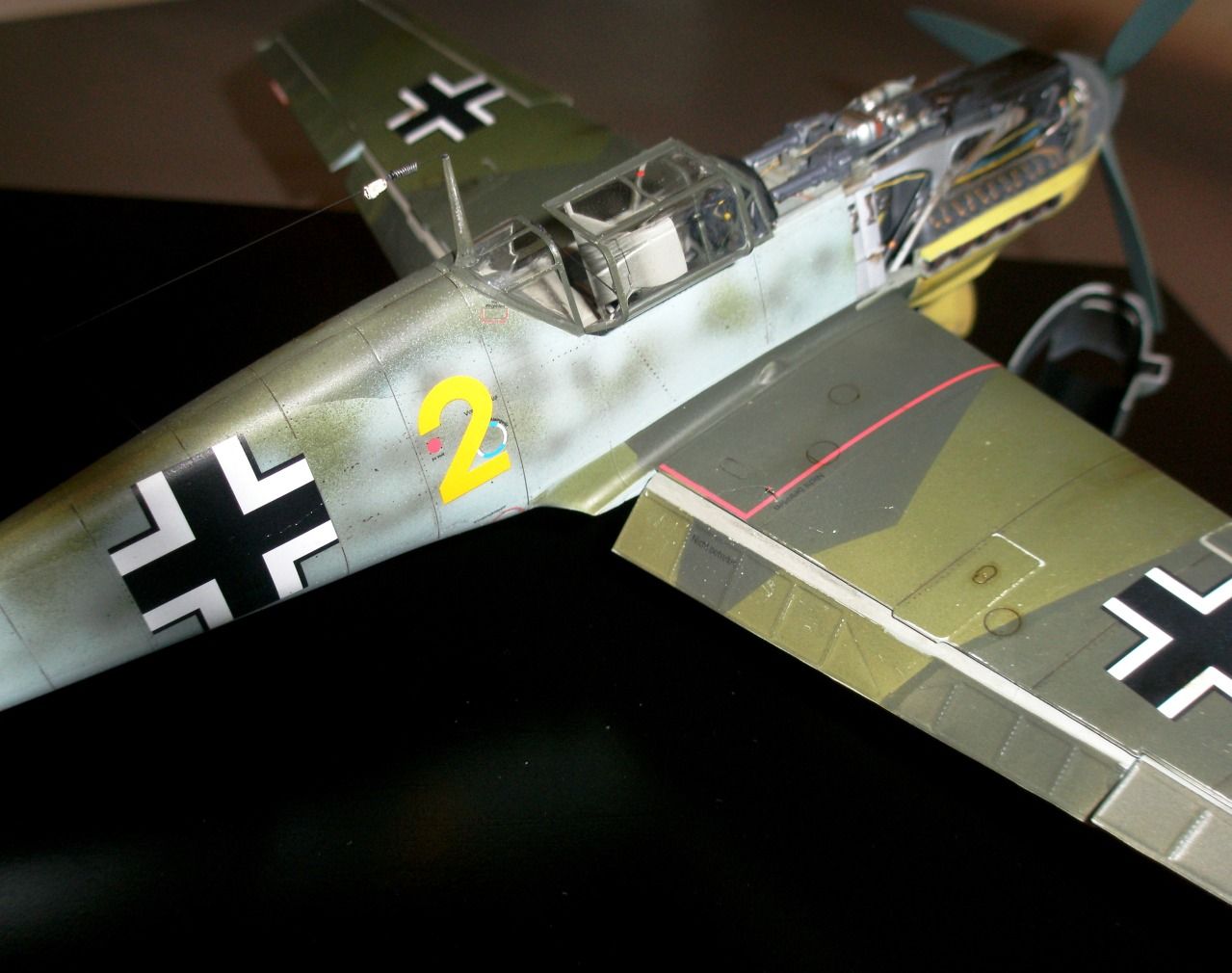 [/IMG]
[IMG]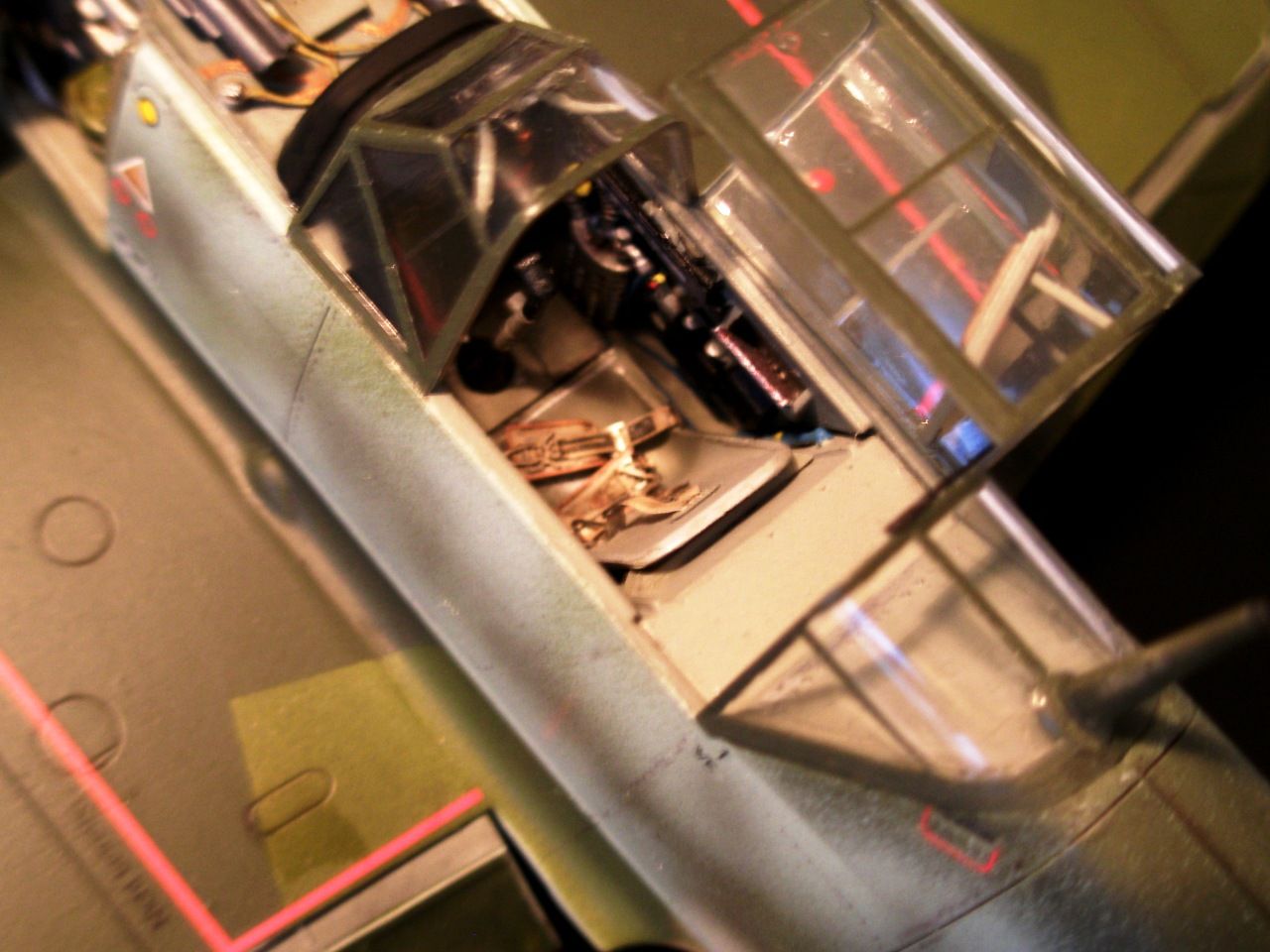 [/IMG]
[IMG]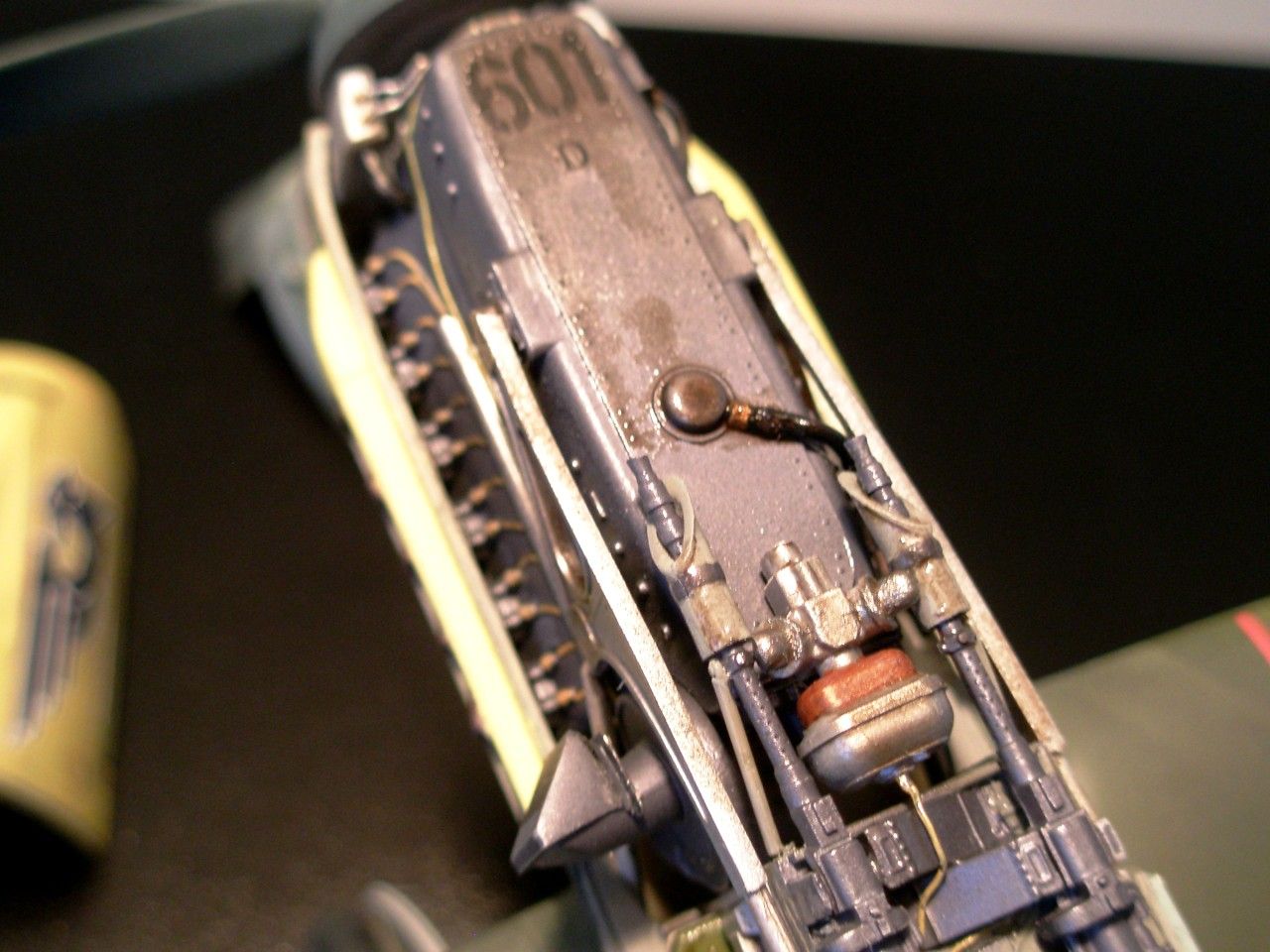 [/IMG]
[IMG]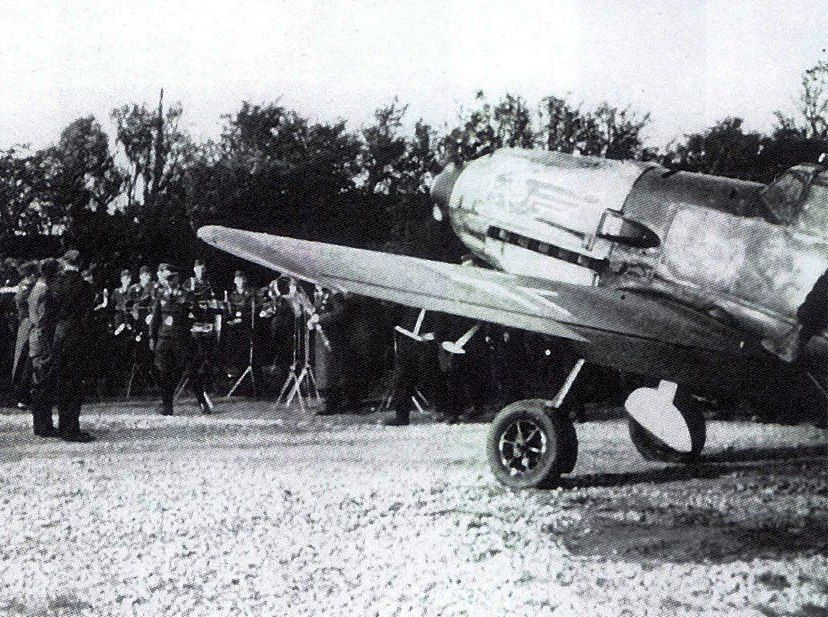 [/IMG]