Hello Everyone,
A few images here of the Tamiya Swordfish 1/48 seaplane. A relatively ancient kit (first marketed 10 years ago), it was one of the first of the Tamiya kits to flag-up their intentions to re-invent plastic kits from simple hobby levels to arguably museum quality representations.
I used Tamiya's own aftermarket 'bracing wire' photoetch pack. All other items were from the box. There are numerous builds of this kit across the Internet, and several modellers comment on Tamiya's engineering decisions re the upper/lower wing planes.
I too experienced some difficulty here. Most manufacturers of biplane kits opt for the fixed lower wing, to which one adds interplane struts and then the top wing separately. Tamiya decided on the modular approach, in which centre upper/lower wing sections are affixed to the fuselage, and the main wings are constructed as 'box' units effectively completed to rigging and painting stages before being joined to the fuselage.
This is clearly to accommodate the folded-wing option, and would serve well in that respect. However, to model the aircraft in the extended-wing mode, the tolerance of each unit is probably no more than 2mm, where the unit collars slip into their respective double mating stations on each side the fuselage assembly, the result being the heart-sinking 'ping' of rigid photoetch flat-profile bracing 'wire' disengaging from its fixing points under the tension.
I followed the Fleet Air Arm's shadow compensation (lighter) camo variation to the tops of the lower wing planes, in contrast to the remainder of the upper camo. Also posted here is an archive photo of the actual aircraft modelled, location unknown, but probably in the Solent area circa 1940.
[IMG]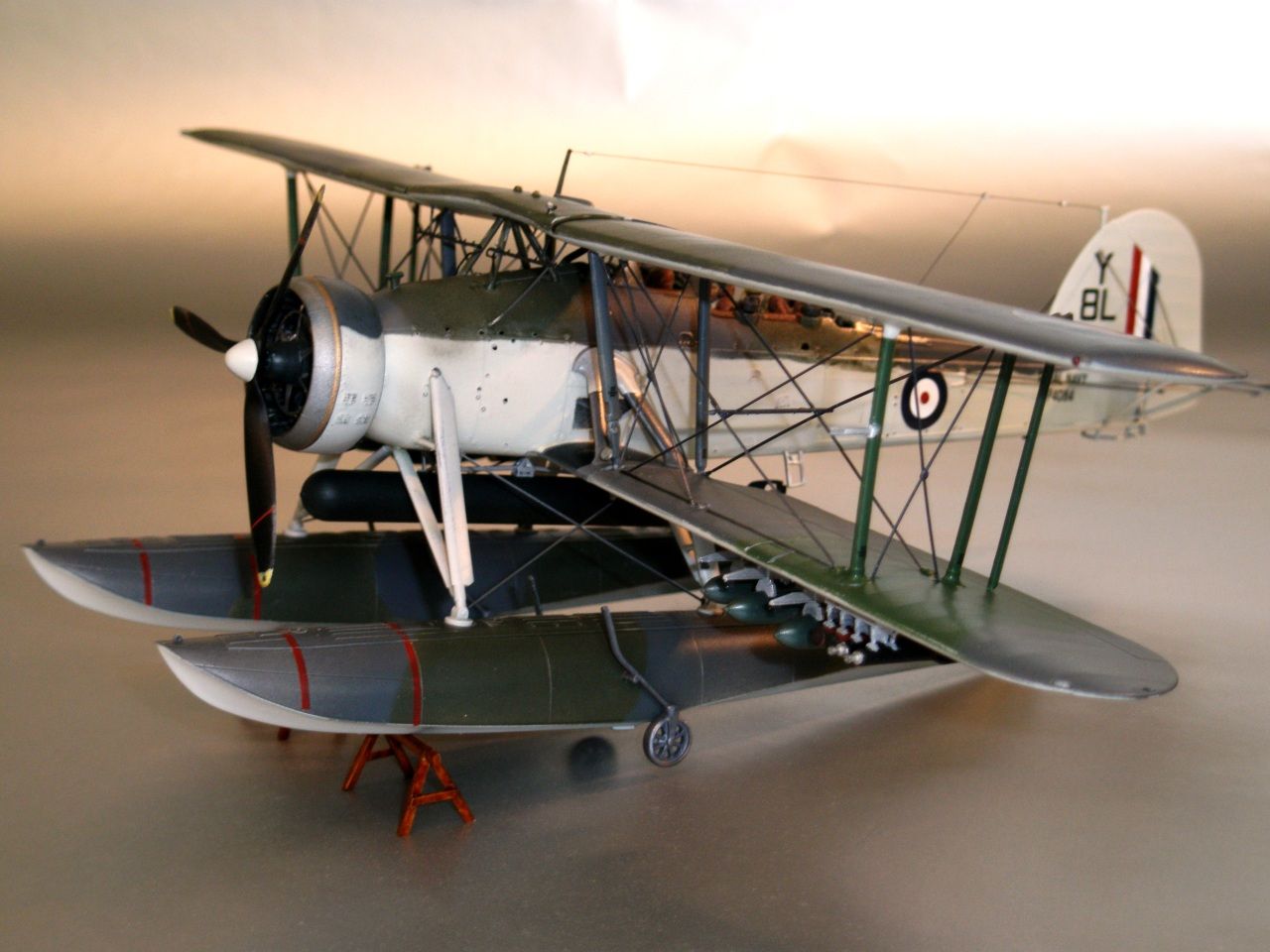 [/IMG]
[IMG]
[/IMG]
[IMG]
[/IMG]
[IMG]
[/IMG]
[IMG]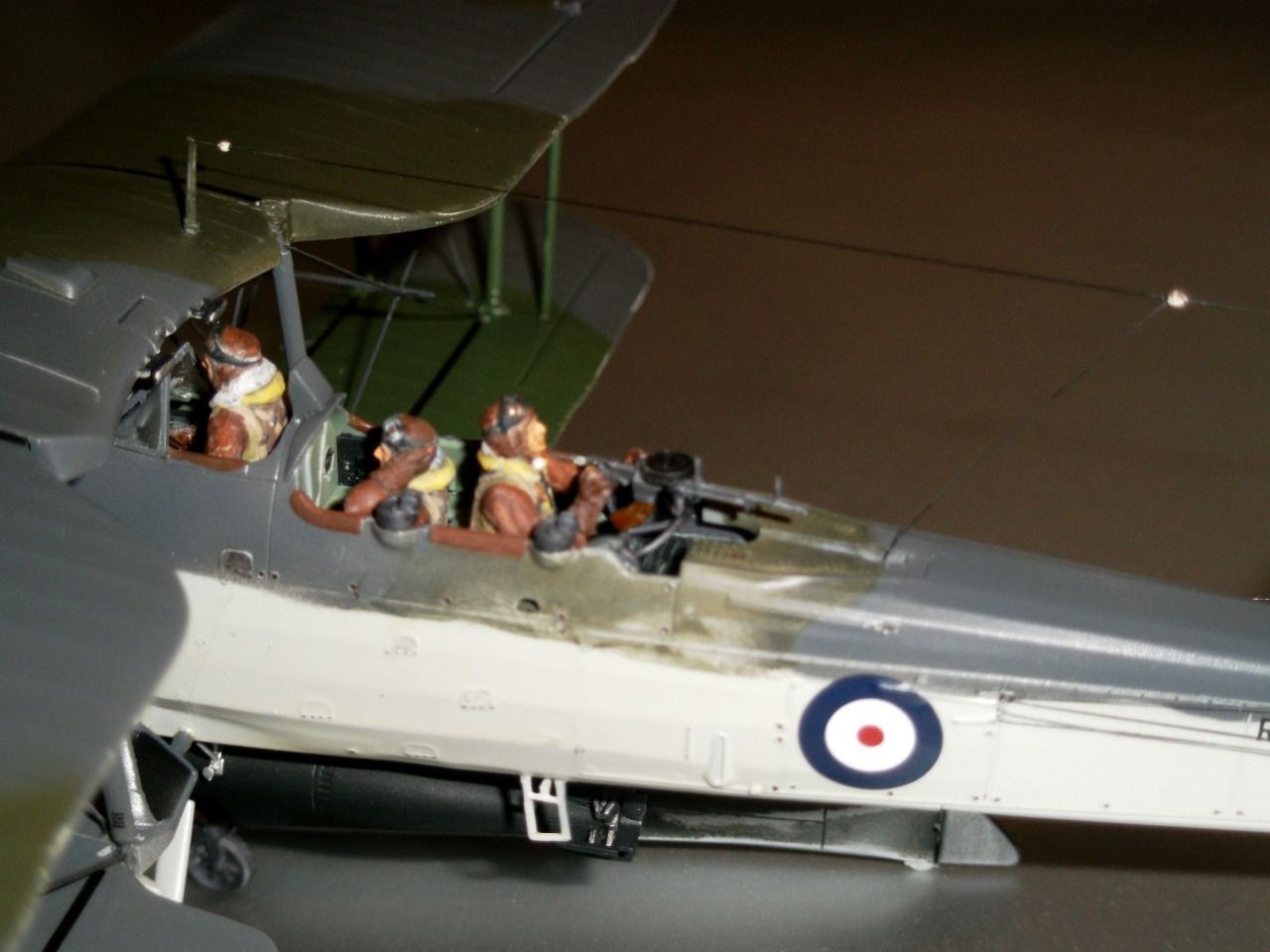 [/IMG]
[IMG]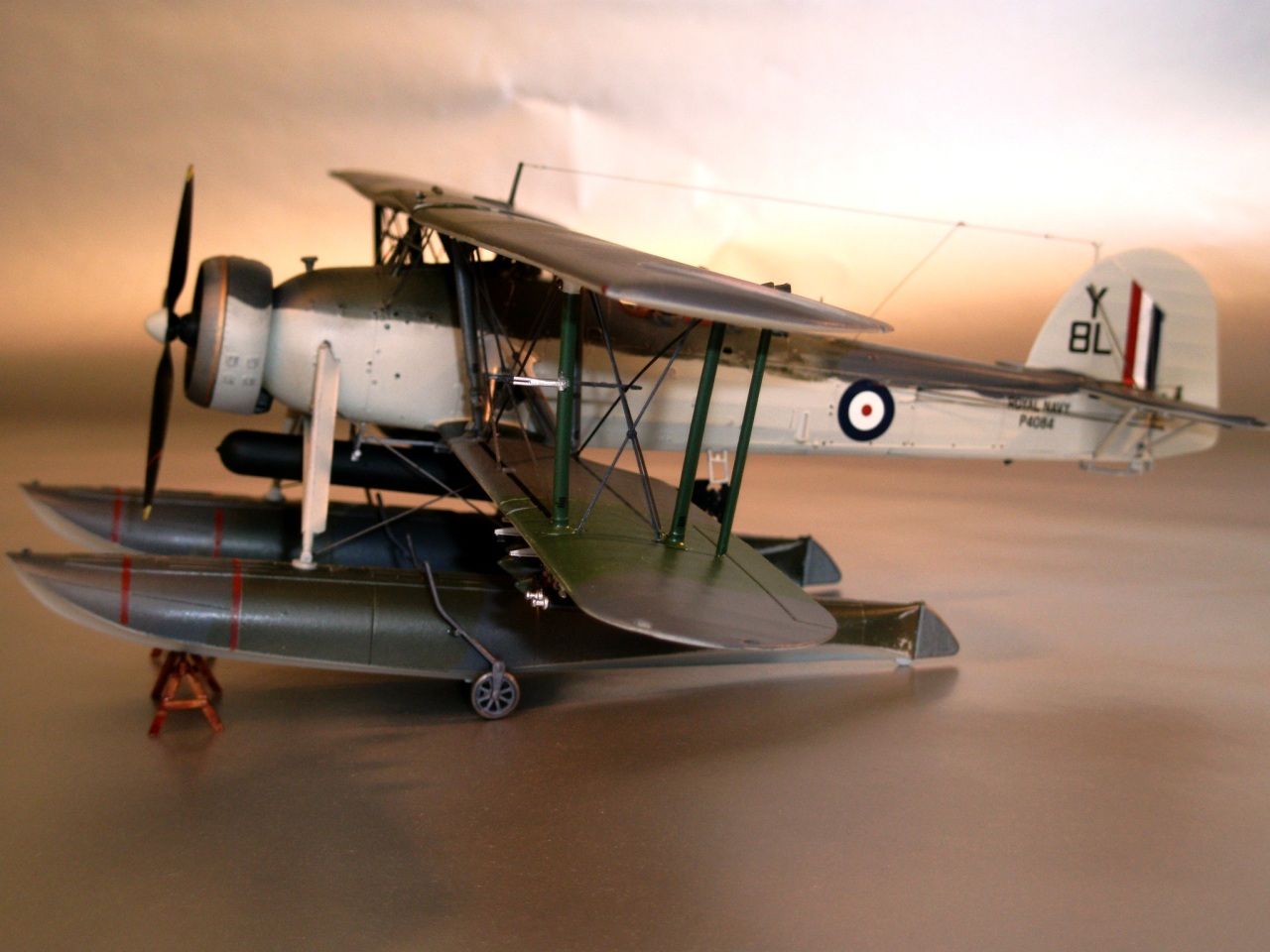 [/IMG]
[IMG]
[/IMG]