Bought this on a whim ('cause it had lotsa airplanes on it) and managed to get it built in less than a week.
It's 'waterline' kit and therefore has no hull, so I found an old picture and glued it on the glass.
I made the "water" by crumpling up some aluminum foil, paintin' it with a few blues, tossin' a few cotton balls under it for "depth" and puttin' it under the glass.
Now I can hang it on the wall somewhere 'cause I ain't got room to display it flat.
[IMG]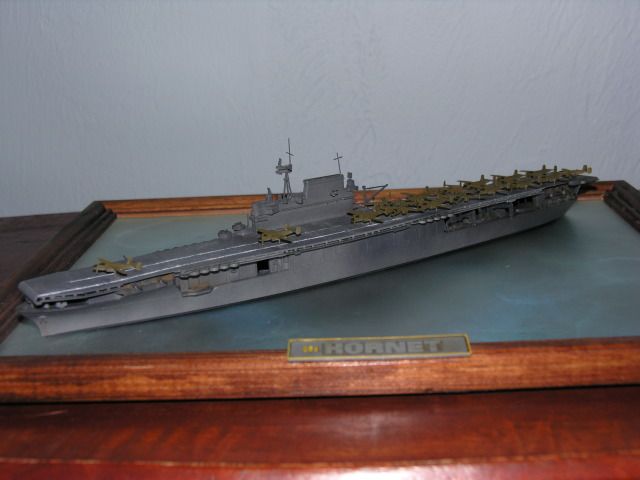 [/IMG]
[IMG]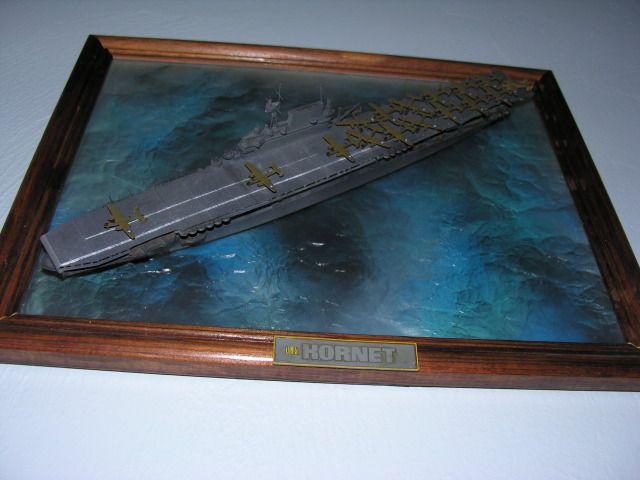 [/IMG]
[IMG]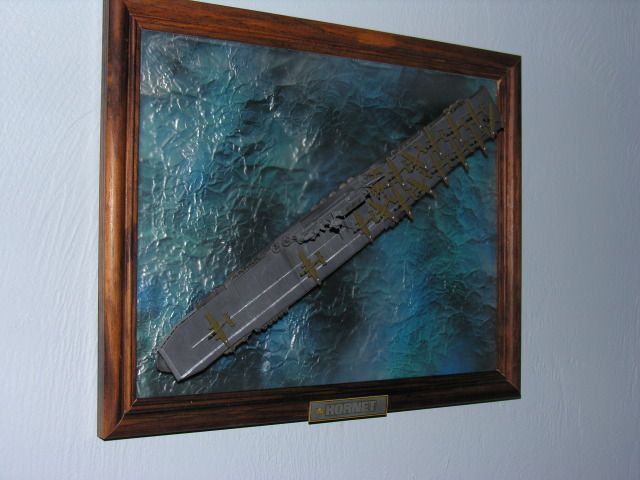 [/IMG]
[IMG]
[/IMG]
[IMG]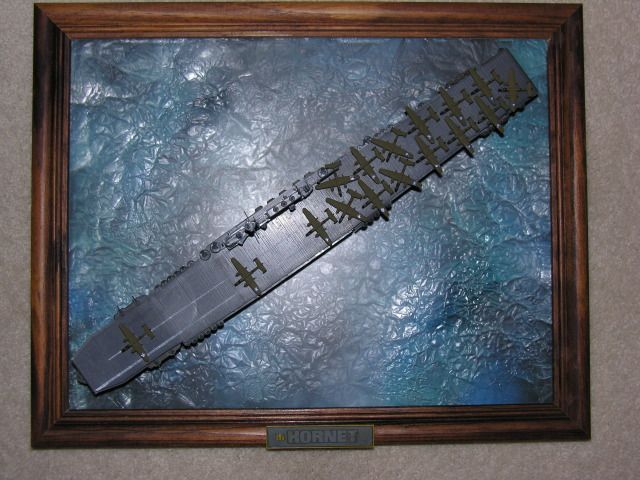 [/IMG]

It's only a hobby..it's only a hobby..it's -