2012 was a pretty productive year with 19 models completed. Here they are in chronological order:
The first for 2012 was the Revell 1/72 Halifax. I attempted to improve the poorly shaped kit nacelles and propellers on this one.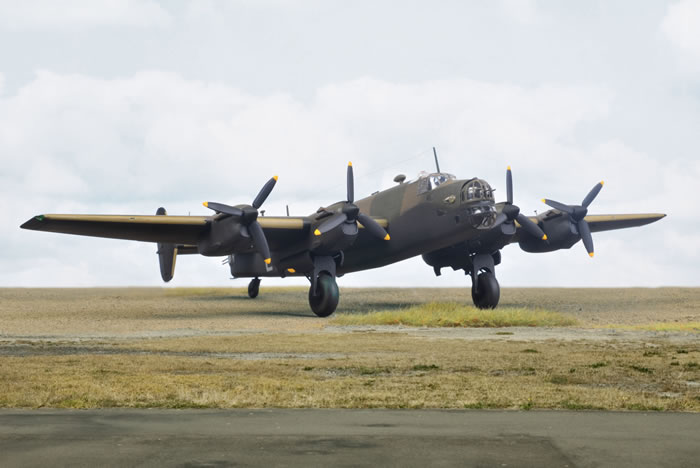 Next up was the new Eduard 1/48 scale Messerschmitt Bf 109 E-1. This is a beautifully detailed model straight from the box.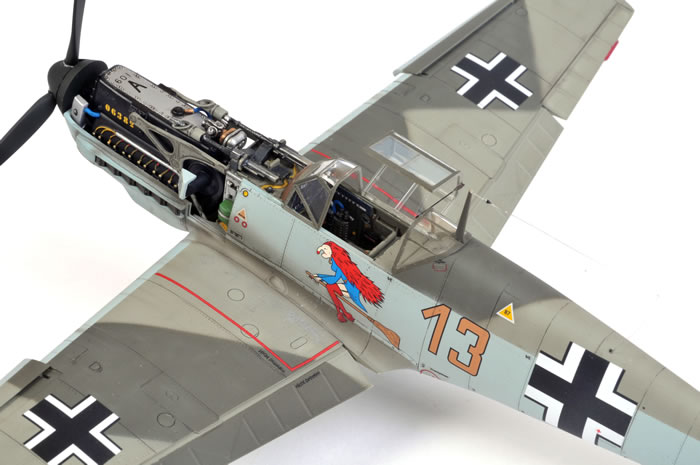 The next one was for my Osprey Masterclass book on Luftwaffe Jet and Rocket Aircraft. It is the Hasegawa 1/32 scale Messerschmitt Me 163. This older model was rescribed and detailed with a CMK cockpit and other scratch built enhancements. Camouflage was carefully painted according to decal instructions, after which I found a good photo of the wartime aircraft that showed a completely different pattern!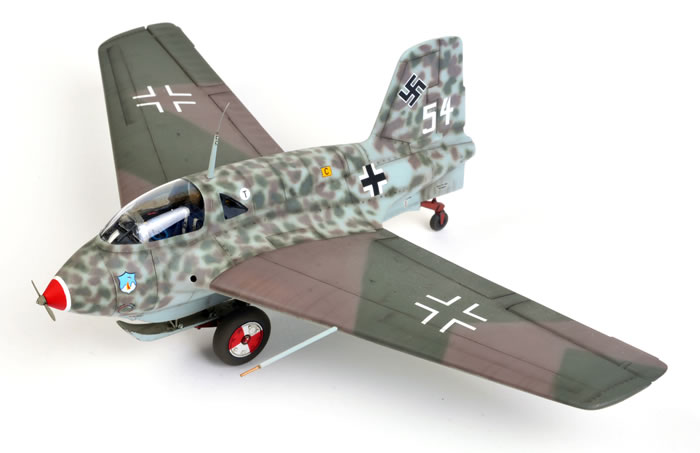 Tamiya 1/35 BT-7 plus Rhino BT-7M resin conversion (available from A2Zee Models)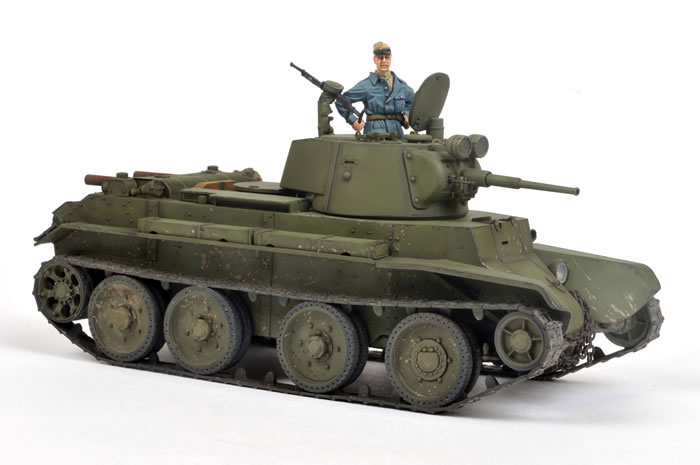 Another one for the Jets book - the Bronco 1/35 scale Fi 103 Re-4 piloted flying bomb. This was a fun and very simple build.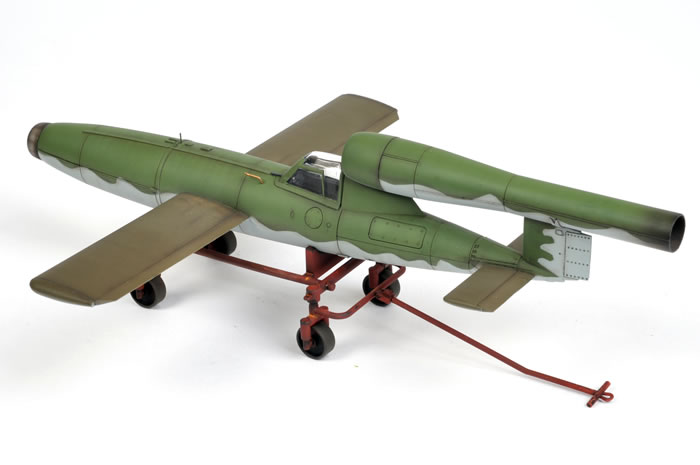 One of two quick Planet Models Luft 46 builds for the Luftwaffe Jets book - a 1/48 scale Heinkel P.1077 Julia...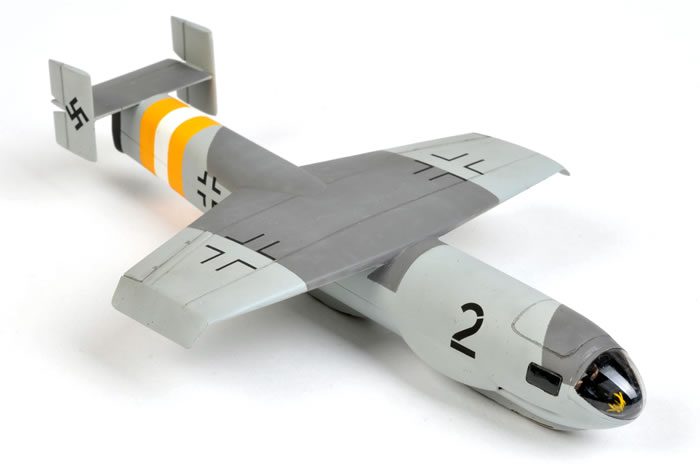 ...and here is the Planet Models 1/48 scale Blohm und Voss P.211.
Hasegawa 1/48 scale Arado Ar 234 C with lots of additions and modifications, mostly from CMK.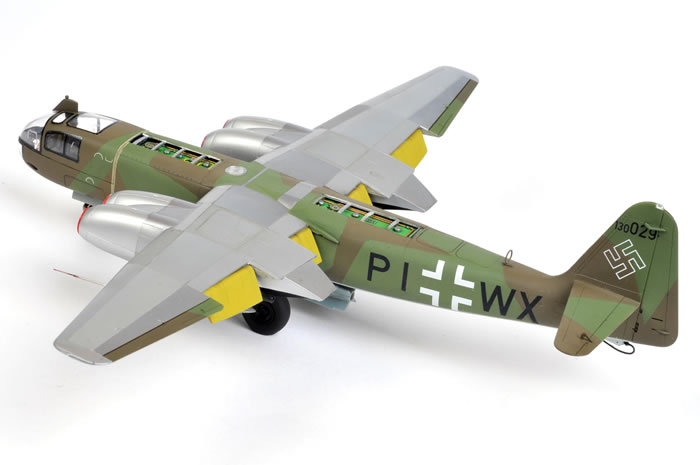 Revell 1/32 scale Heinkel He 162, fitted out with an Aires cockpit, Eduard photo-etch and more.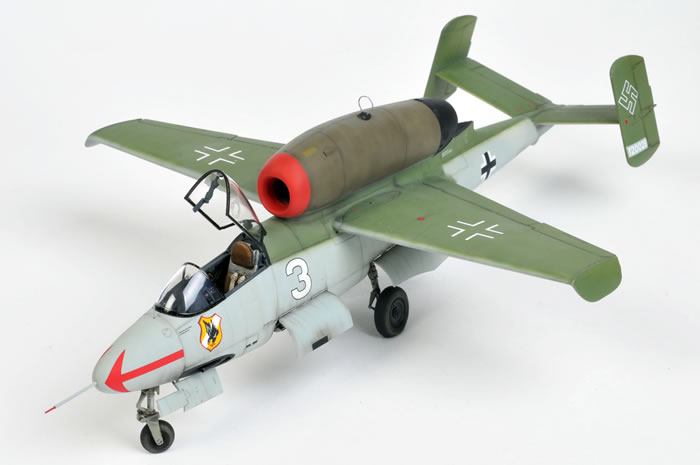 This is the first of two Tamiya 1/48 scale Shturmoviks test shots that I built. This was built straight from the box, unpainted. The Tamiya Shturomoviks win my vote this year for engineering, fit and accuracy.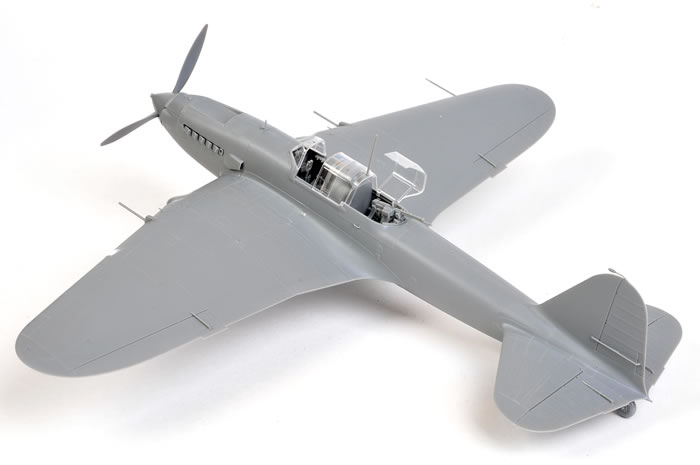 The second Il-2 painted up. The seat in this kit was replaced by a resin item from Good Stuff, and decals were aftermarket (as decals were not available for the sample at the time).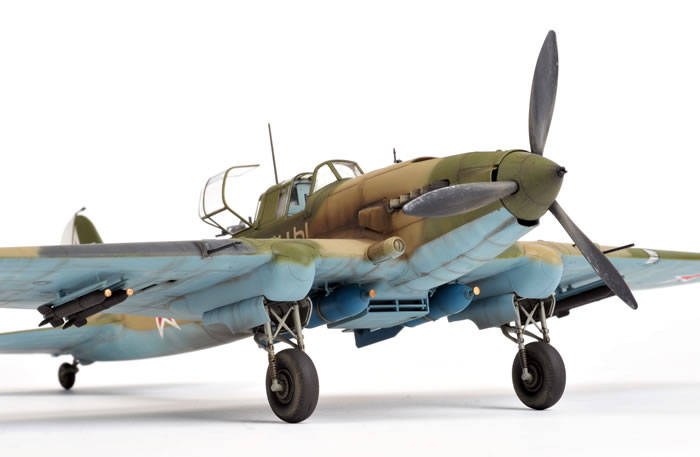 Monogram 1/48 scale Heinkel He 111 H.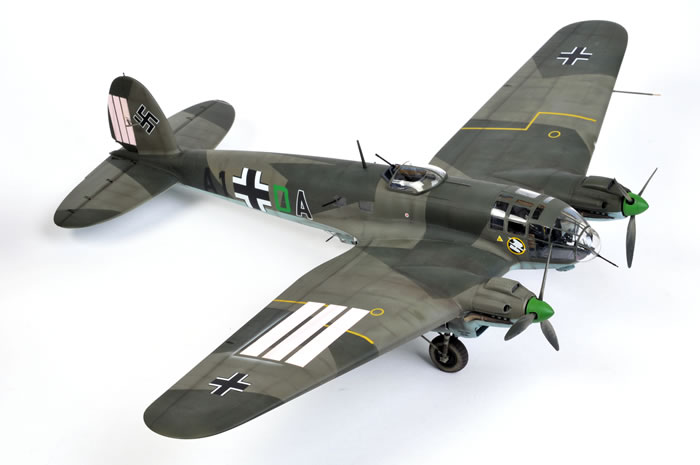 The Airfix 1/72 scale Messerschmitt Bf 110 C. Not a bad little kit but pales in comparison with...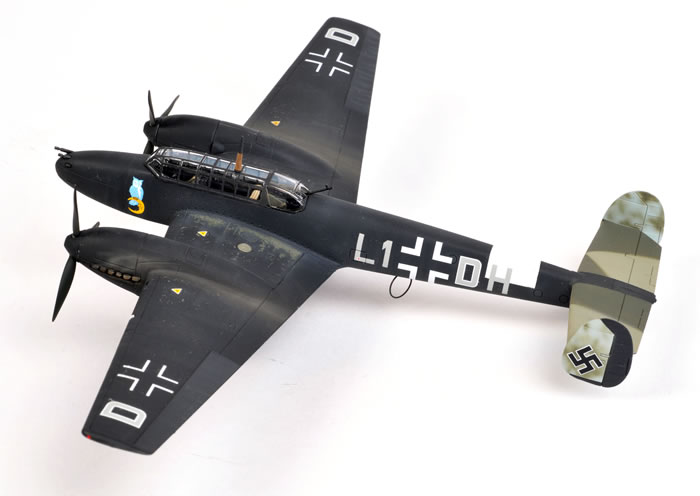 ...the beautiful new 1/72 scale Eduard Messerschmitt Bf 110 E. For me, this one ties with the Tamiya P-47 as the best 1/72 scale kit that I have ever had the pleasure of working on. An absolute gem.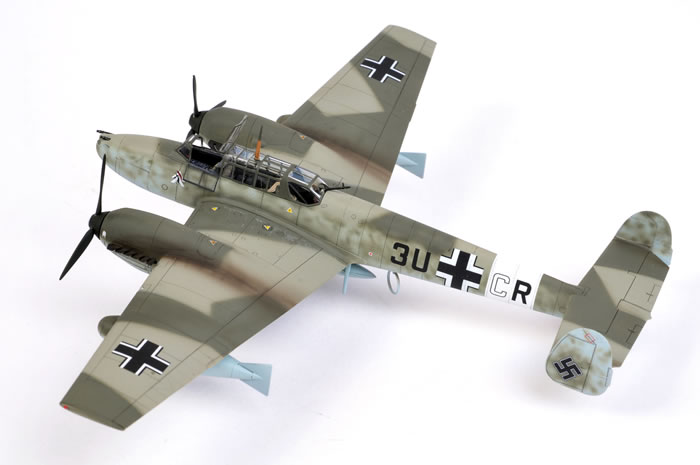 Tamiya 1/35 scale Simca 5. This is a small kit and very easy to build, but was fun to weather up.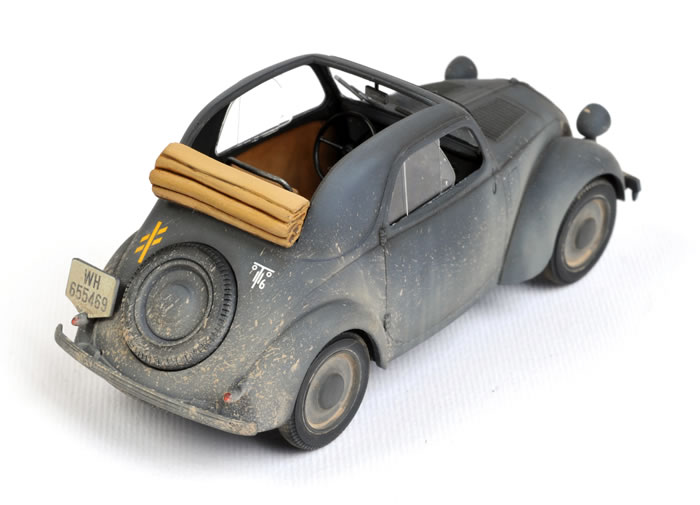 Tamiya 1/35 scale Elefant and six figures from Royal Models. I confronted my fear of figures for this project, although in retrospect I might have overdone it! Tamiyas new Elefent was built straight from the box with the exception of the figures and zimmerit made from Tamiya Epoxy Putty and the tip of an electrical screwdriver.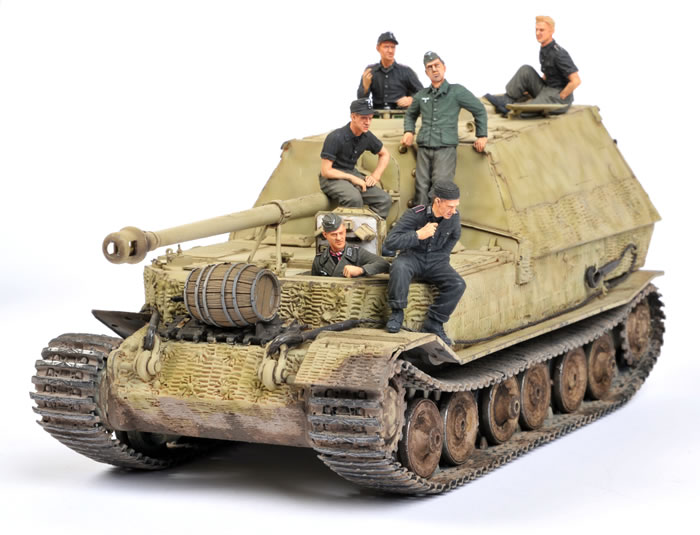 Revell 1/32 scale Heinkel He 219 built by me and painted by Chris Wauchop. Despite some errors and omissions, this one clearly wins the Wow Factor prize for 2012 in my books. The build is quite straightforward, detail very good straight from the box and the result is impressive.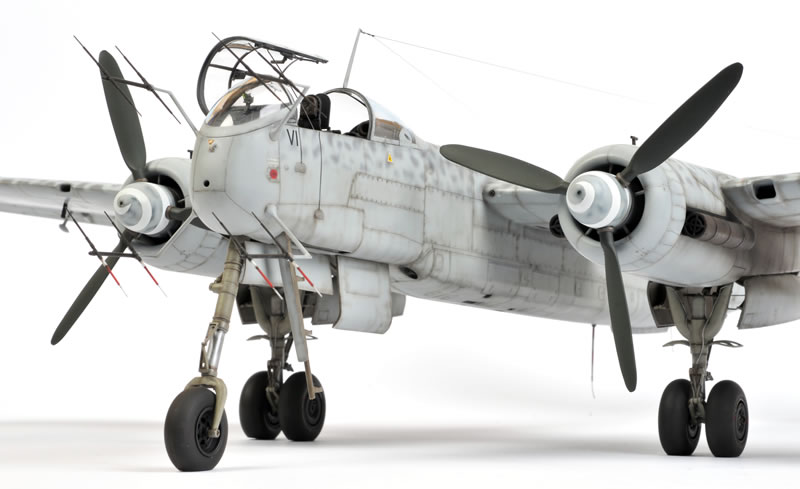 Italeri 1/48 scale Westland Wessex HU.5 with the Scalewarships.com multimedia rotor fold set. This was my first helicopter kit in more than 15 years, and it was an interesting and enjoyable build. Apart from some fit vagueness around the nose, this was a great model. In fact, I would go so far as to say this is the best Italeri kit that I have worked on.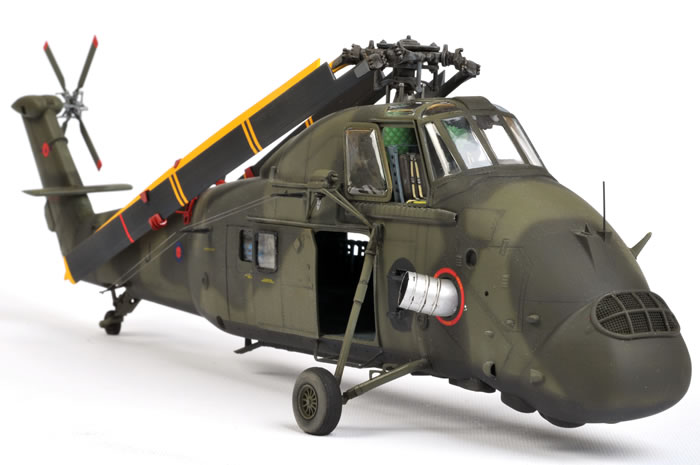 Lucky last for 2012 is this Bronco 1/35 scale M24 Chaffee with stowage from Legend Productions and from scratch. This is a remarkable kit - accurate and superbly detailed - but the large number of parts and the tiny workable sub-assemblies mean it is best suited to experienced modellers.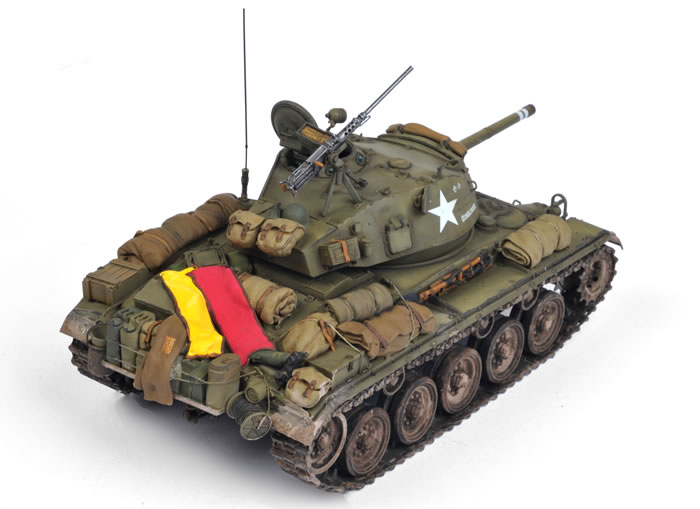 Bye for now,
Brett
Brett Green - Editor
HyperScale
http://www.hyperscale.com