Hello
This is my Tamiya 1/48 Me-262.
OOB, except for resin slats, PE seat belts, scratch antennas, and a QB pitot.
All markings painted on, except for the stenciling.
[IMG]
[/IMG]
[IMG]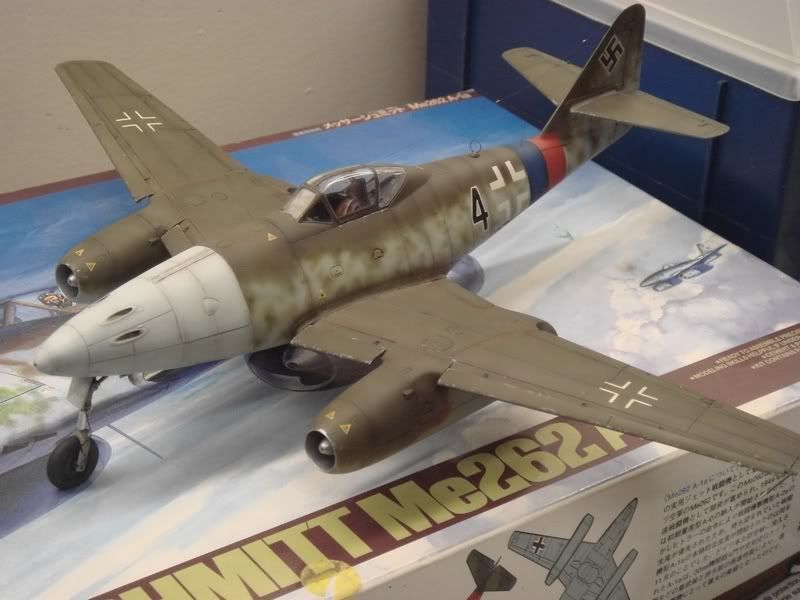 [/IMG]
[IMG]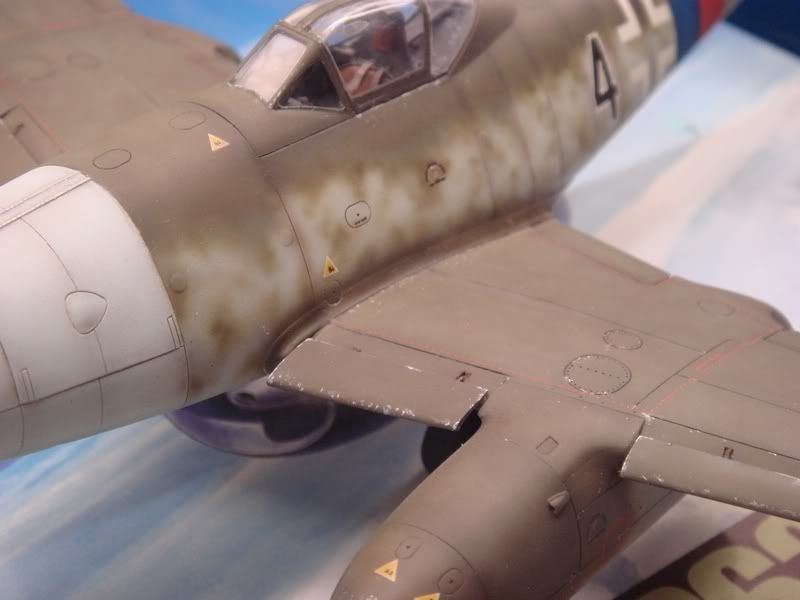 [/IMG]
It is black 4, as it apeared in the end of the war.
Black 4 had a replacement nose section, of unknown color. Some say it was white, others RLM 02, others primer gray (whatever that color is). I opted, after studying photos, for a RLM 76 nose. Also because some 262's were delivered in 76 (experten please correct me if I am wrong).
[IMG]
[/IMG]
[IMG]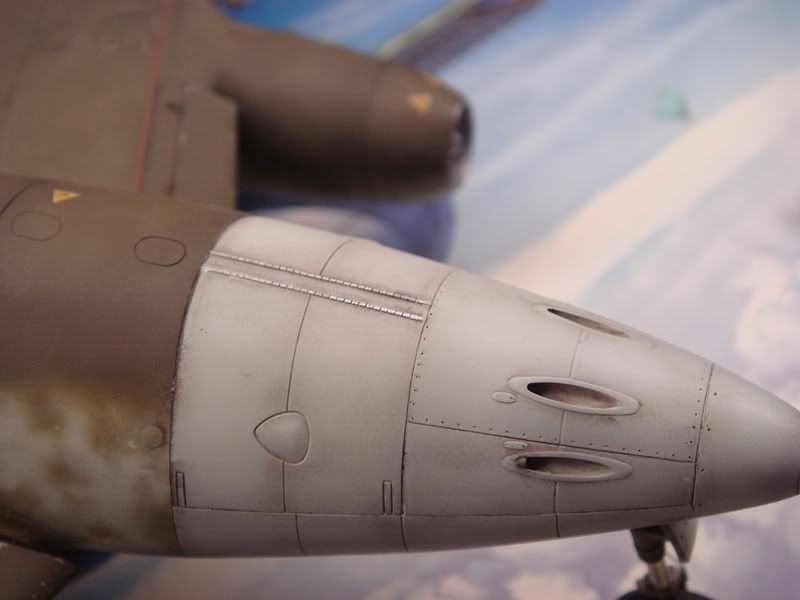 [/IMG]
[IMG]
[/IMG]
It is believed that this aircraft had one single overall uper color. After looking again at many pics, I opted for this shade, a drab RLM 83.
I tryied to replicate a thinly aplied coat of green, with variations due to bad coverage (hard to see on the photos, though).
[IMG]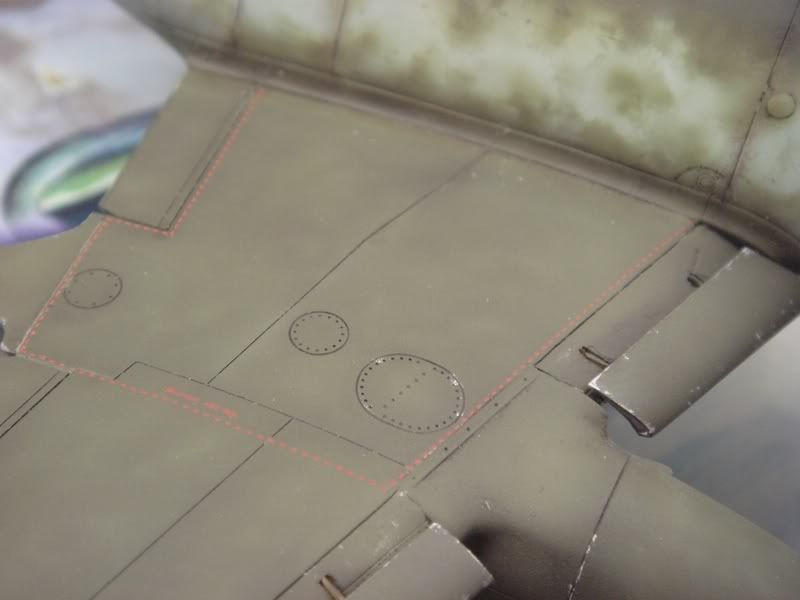 [/IMG]
[IMG]
[/IMG]
I kept light on the weathering, some scratches here and there, a wash on the fuselage lines to replicate the sealant aplied and some overall dirt os specific points.
[IMG]
[/IMG]
[IMG]
[/IMG]
It is a wonderful kit if you are OK with closed slats. I share the opinion that tamiya could not have overseen it. 262's on the ground would always drop the slats.
The slats turn this from an easy to a hard kit (at least to me): the cut on the wing rests exactly on a panel line, and mating resin to plastic is never easy, specialy if you have to sand a lot to get a smooth joint and also get a line between the parts. Also, you never get straight slats. They all come warped, and straightening them with hot air or water can be hard and dangerous.
[IMG]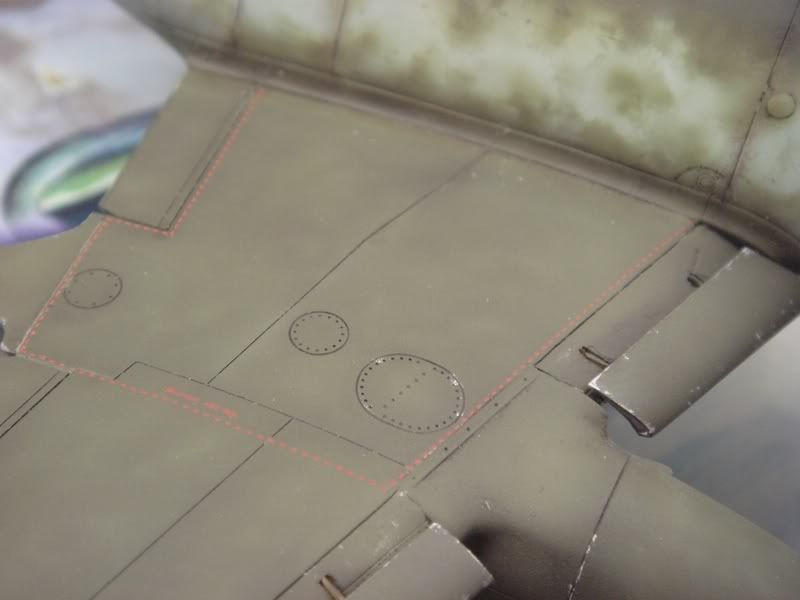 [/IMG]
[IMG]
[/IMG]
[IMG]
[/IMG]
[IMG]
[/IMG]
I would like to thank all my friends who helped in some way in the project.
Thanks for looking
Best regards
Sandro
[IMG]
[/IMG]
[IMG]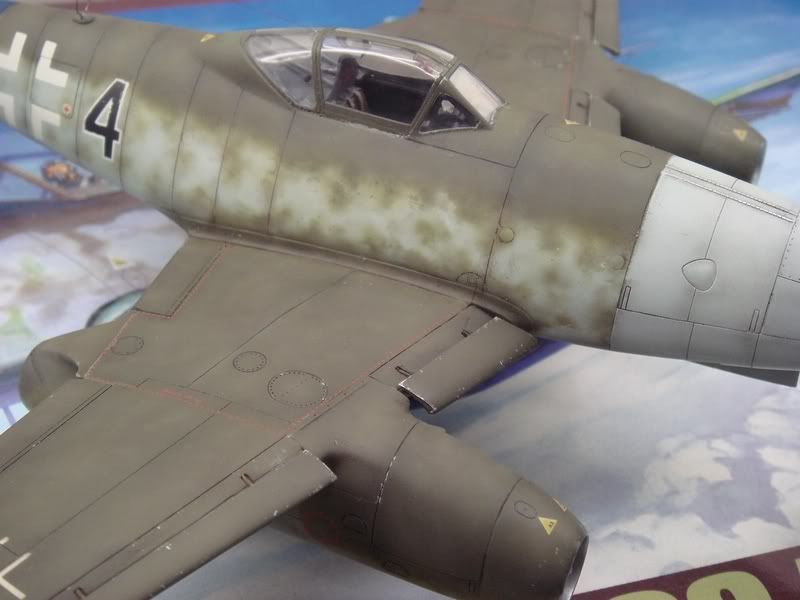 [/IMG]
[IMG]
[/IMG]
[IMG]
[/IMG]
[IMG]
[/IMG]