Hello all,
I present my latest off the bench. This build had a bit of a hiatus due to a decal problem and the 190STGB. I had a problem with the decals not adhering properly. It was the first time I had used Red Roo decals so I fired an email off to them and explained the situation. Not only did Gary Byk of Red Roo supply a replacement set, he gave me sufficient sets to conduct some experimentation to remedy the problem and even offered some salient advice. That is GREAT service in my book.
Anyway I digress. The kit is the Hasegawa P40-N kit. I used Red Roo decals, remnants of the Eduard P40-N PE set, Ultracast exhausts and wheels, MM enamels (faded OD, Neutral Grey, Insignia White) and some lead wire for the brake lines. Finished with a Future clear coat and Dullcote out of a spraycan. Tamiya weathering sets, Flory dark wash and Ezyline for the antenna.
Photos show that this a/c was particularly weathered on the white ID strips on the wings and I tried to represent that by going a little ballistic with the silver pencil on the leading edges.
[IMG]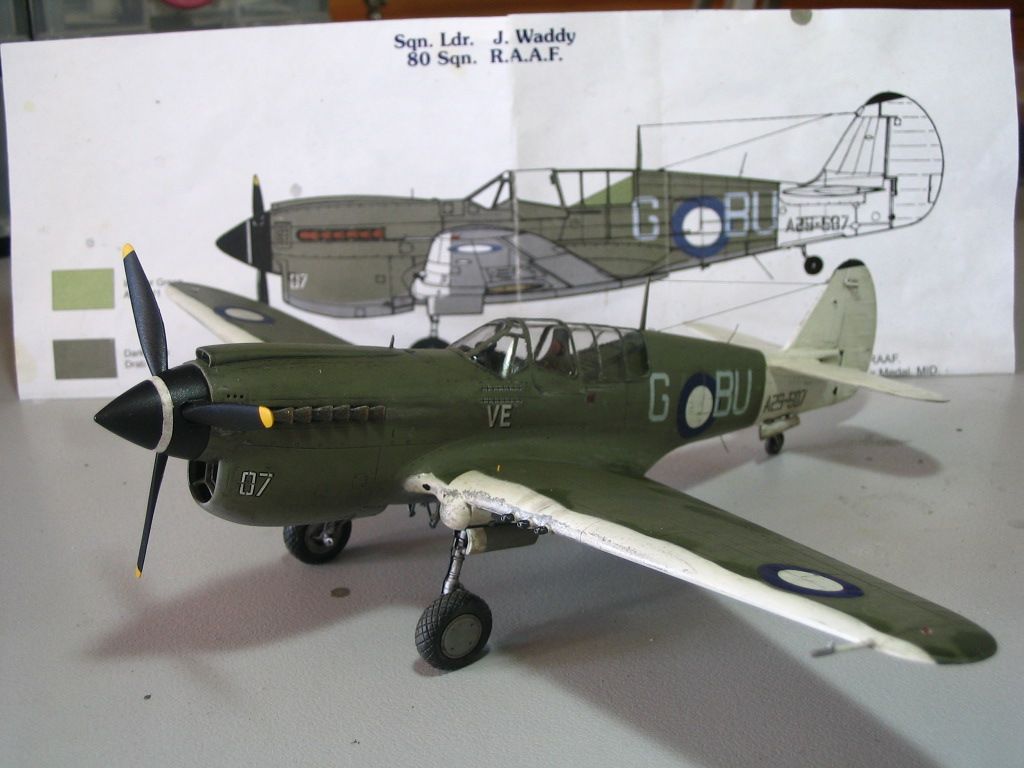 [/IMG]
[IMG]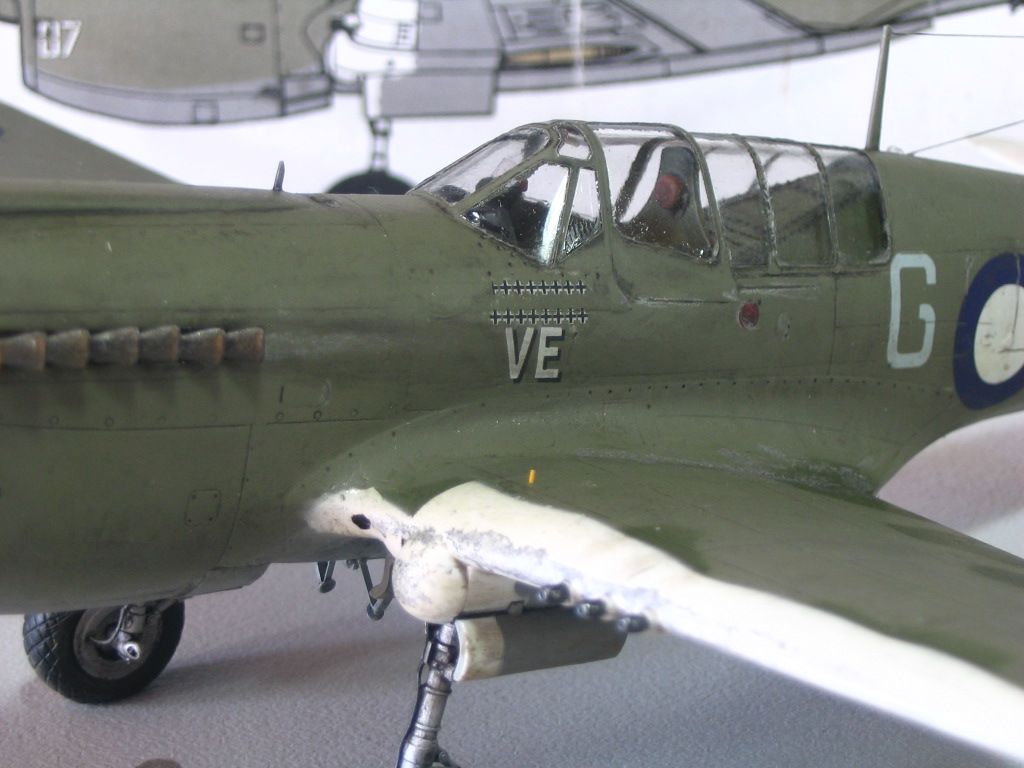 [/IMG]
[IMG]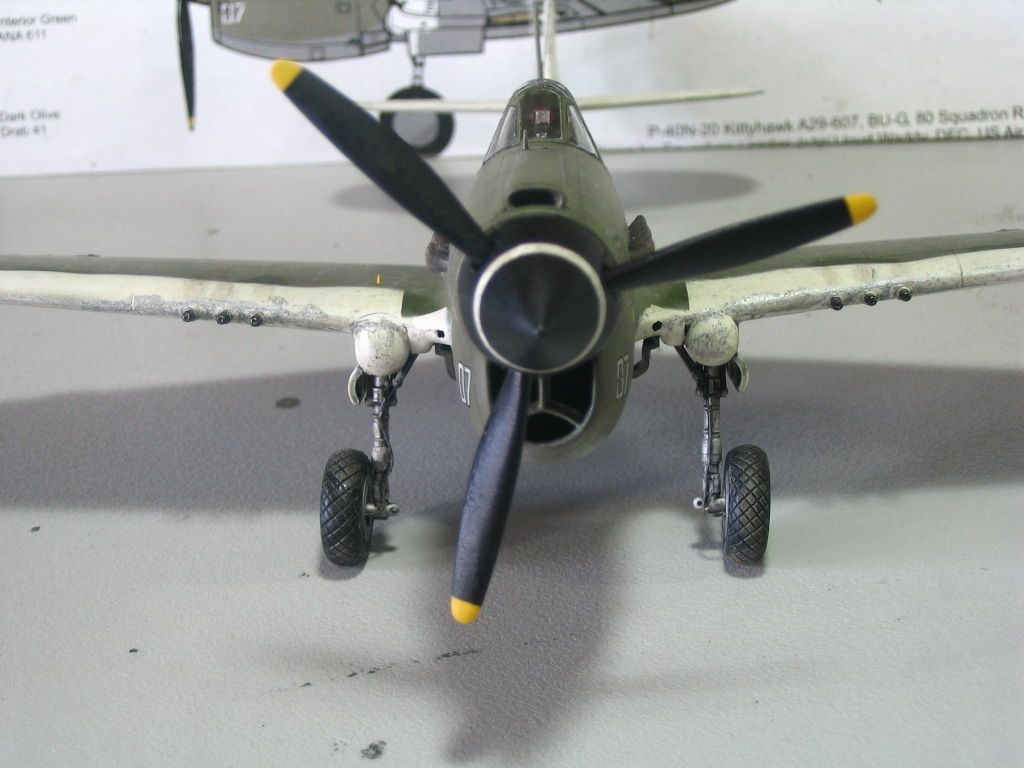 [/IMG]
[IMG]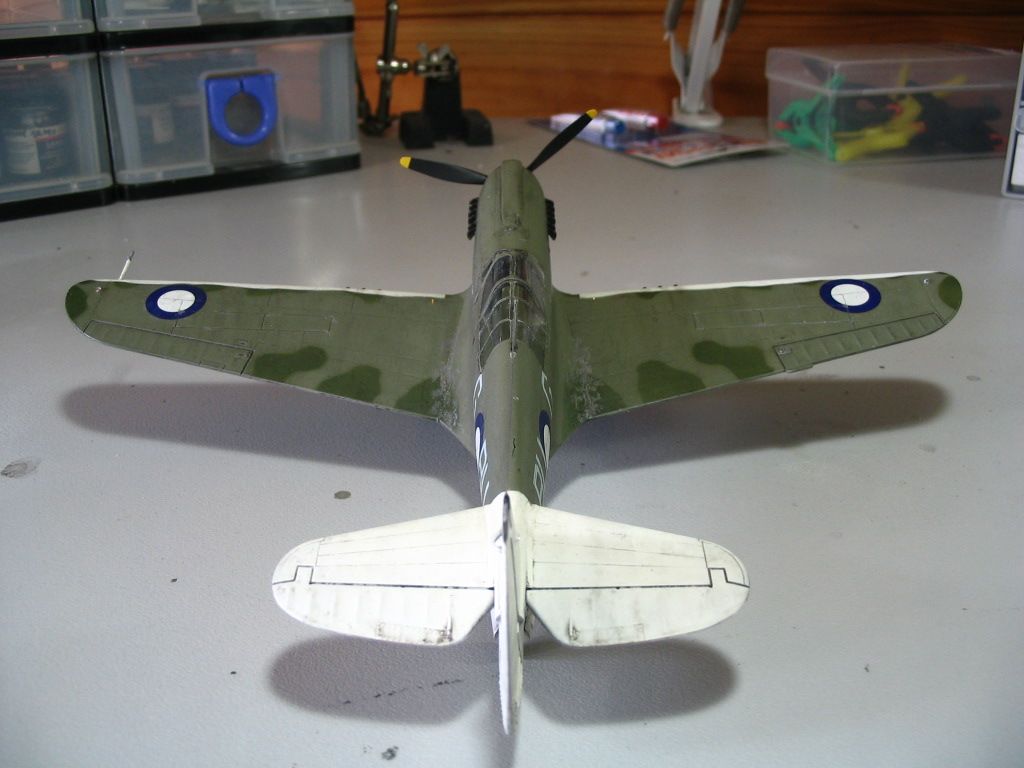 [/IMG]
[IMG]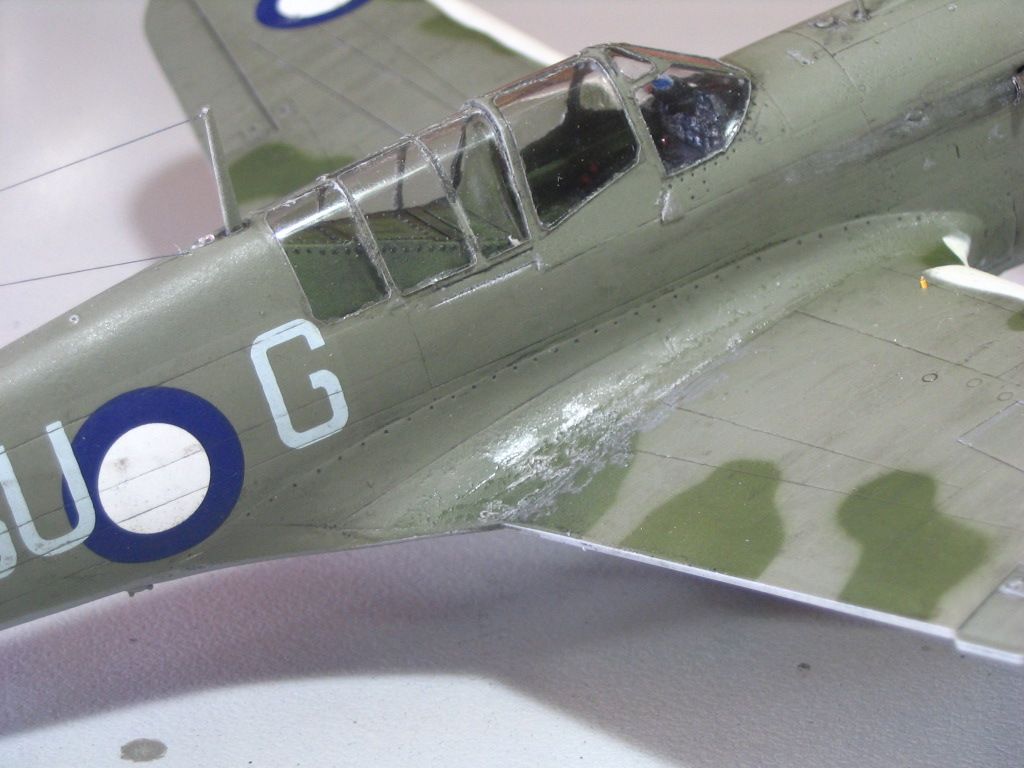 [/IMG]
[IMG]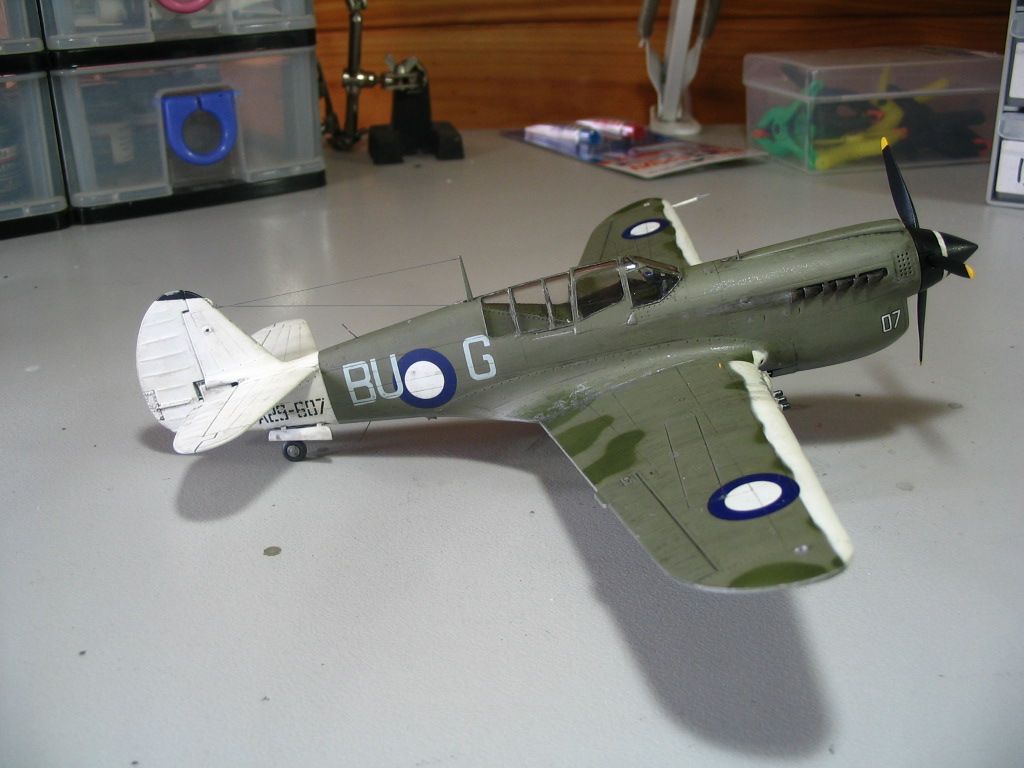 [/IMG]
[IMG]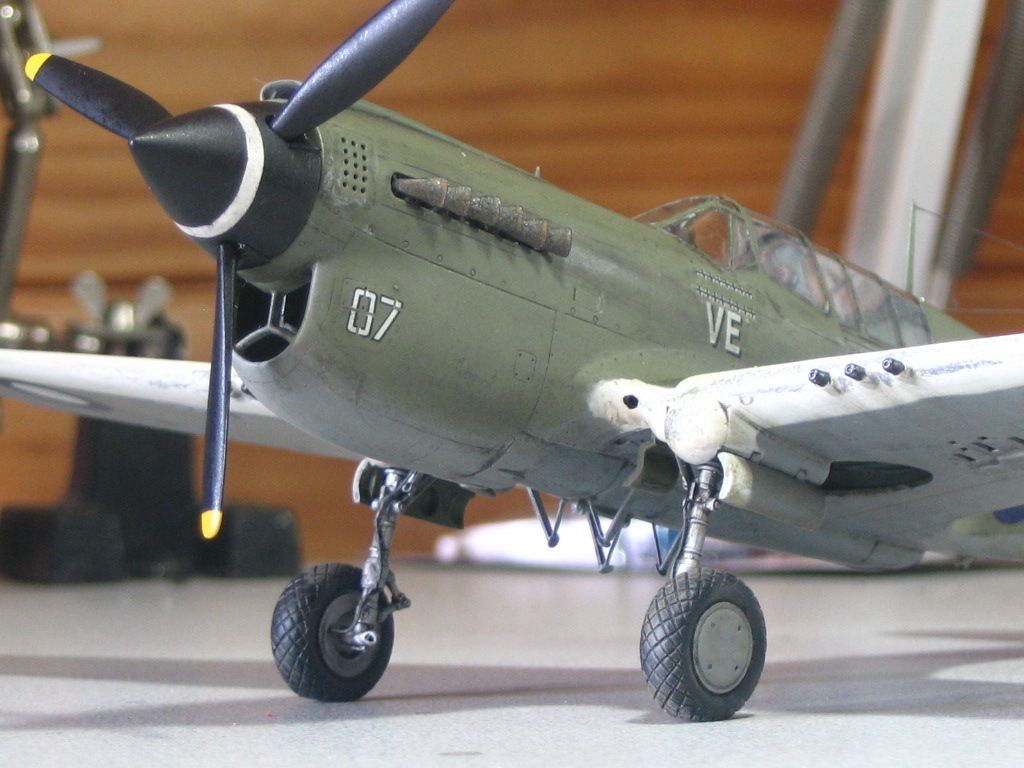 [/IMG]
Some valuable lessons re learned like always let the Future cure properly (an hour IS NOT enough) before adding the Flory wash and small a clear plastic part can launch itself 10 metres! All in all a bit of a labour to get it off the bench and probably not my best but it looks good in the cabinet. Thanks for looking and please comment if you see fit.
Regards,
Kent in Oz