Here she is out on the lawn:
[IMG]
[/IMG]
You can see the cockpit area, as well as the blacked out interior.
[IMG]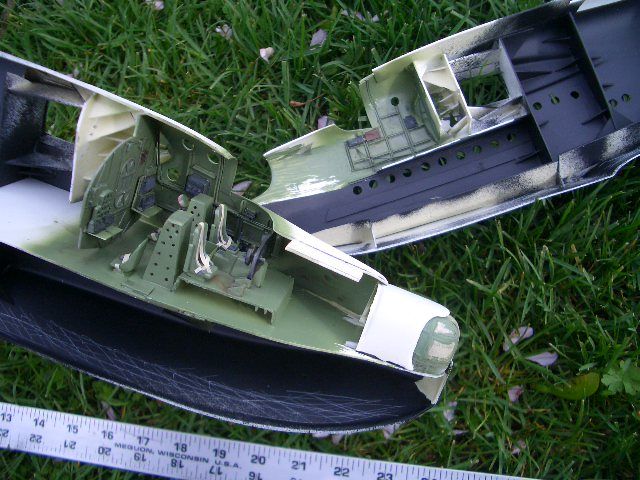 [/IMG]
As I said in my previous post, not entirely correct, but it does have some important elements: the raised deck for the pilots, and the large structures behind the seats either side of the stairs below.
Somehow the sum is greater than the parts! I'm pretty happy with how it turned out.
[IMG]
[/IMG]
Both turrets were done in the same way, first the Pavla resin was superglued to a sheet plastic base, then the turret clears put on with a bunch of white glue. Once trimmed, they were like little terrariums with a turret inside. Front was glued to the cockpit structure, rear used a little shelf to sit on.
Then the gluing started. I started with the keel, in the earlier pictures you can see how I scratched up the hull. I smeared a bunch of epoxy on either half, earlier pics showing as well the little "dam" I put in to hold some of the excess.
I let it sit vertical to let it fill the keel for a bunch of reinforcement. Work light providing a bit of heat for the 30 minute epoxy:
[IMG]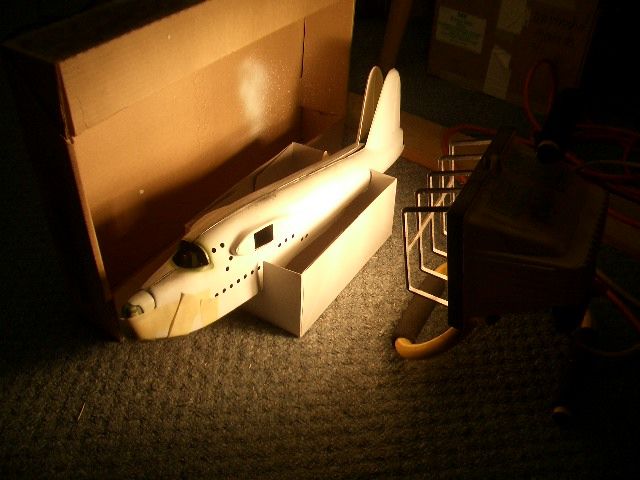 [/IMG]
This is how she looks after several serious hours of chasing, gluing and securing seams!
[IMG]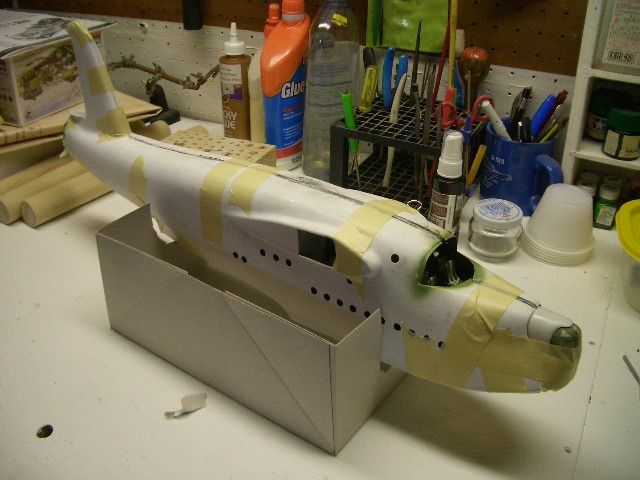 [/IMG]
Sharp eyed amongst you will notice I cut out the rudder. I was going back and forth on it as it was probably the best of the control surfaces, but if I have to cut out and redo the ailerons and elevators, I couldn't skip the rudder.
[IMG]
[/IMG]
It's been a good day!