Got a few items here in the works. First up is a 48th scale Hasegawa Spitfire Mk.VIII in Clive Caldwells markings. Got a bit of aftermarket items from Ultracast in it along with some seat belts from Eduard.
Then a conversion to make a Spitfire Mk.XVI in 1/48. Its a FrankenSpit. Its an Otaki/Arii Mk.VIII kit with the back chopped with Missing Link Models conversion to make the Mk.XVI. Other things done are some scatch building to the cockpit side walls. Chopped the head rest off the bulk head and added framing to the head rest. Added a left over True Details resin control stick. Clipped the wings. Added HO Scale walkway mesh to the radiators. Added the "E" wing cannon blisters. And stole some parts of a the Hasegawa kit for the cannon barrels, and prop/spinner. Decals will be by Kagero Press book on the Mk.XVI.
Lastly is R.V. Resin's Fw 190D-14 conversion for the Trimaster/DML D-9 kits. The RV Resin conversion is more than a bit of a pain in the ***. The resin on the surface detail is nice but the castings are very thick and hard to work. They were warped and I broke them 3 times in trying to make the cockpit from the DML kit to fit. The cowling and radiator are junk. They don't look right at all. Scatch built my own radiator ducting inside the cowling out of plastic. Added HO Scale walkway mesh to make the radiator screen itself. scratch build the oil cooler on the top of the cowl. Prop and spinner are from the conversion set. There was documentaion in the JAPO book that 2 prototypes possibly completed flight test in Dec 44'. Paint scheme is spectulative and is based off the D-11 prototypes. Enjoy.
[IMG]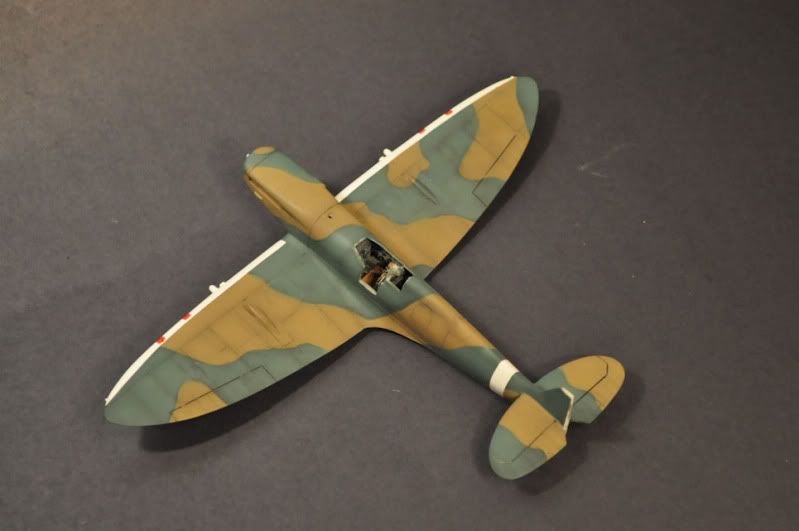 [/IMG]
[IMG]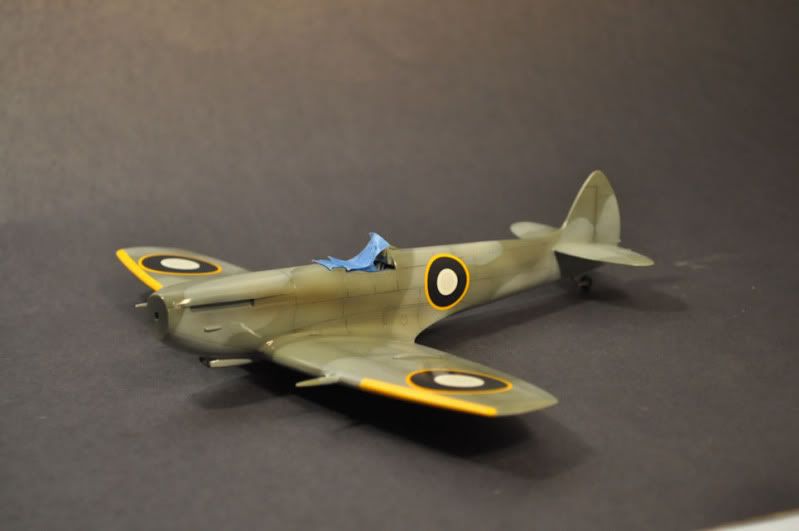 [/IMG]
[IMG]
[/IMG]
[IMG]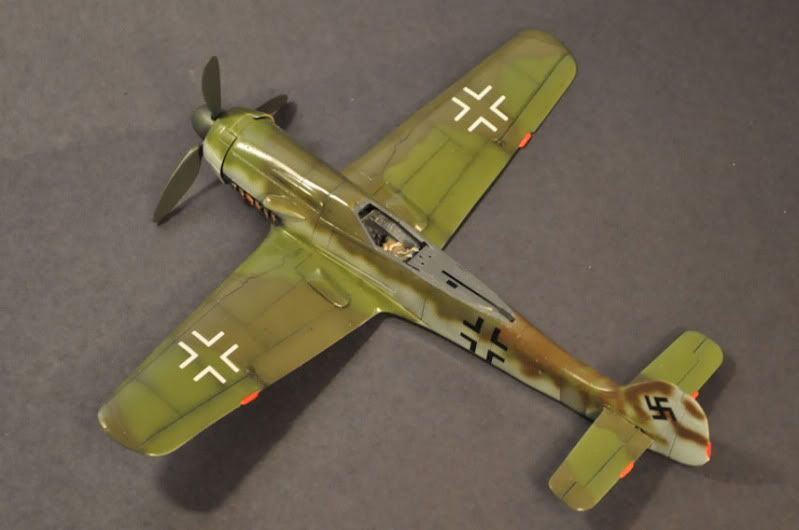 [/IMG]
[IMG]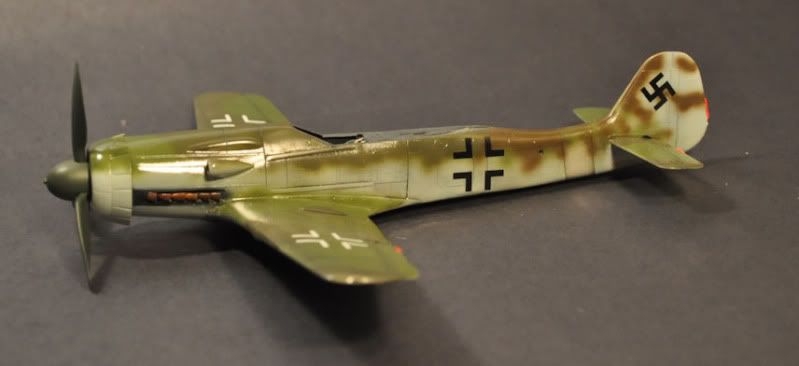 [/IMG]
"Get to the chopper!!! No! Get to the choppers!"