[IMG]
[/IMG]
Doesn't look like much, but the wings have been attached in this photo. It also shows all the kit pieces that are left!
[IMG]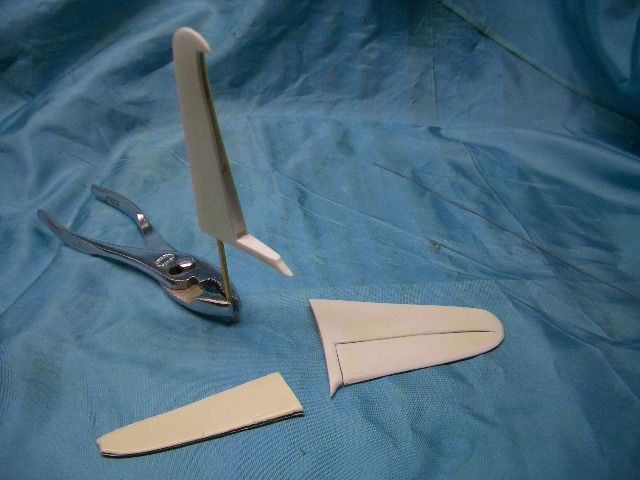 [/IMG]
Tail feathers were done like little wings. Cut out control surfaces, line opening with sheet cut to size, box in opening.
Once they were done, I drilled a hole all the way through the tail. Using a couple bamboo skewers as spars, filled them with epoxy putty and seated them, then glued.
[IMG]
[/IMG]
In this picture, you can see how much sanding and filling has been required to get to this point.
Also the size of the thing!
[IMG]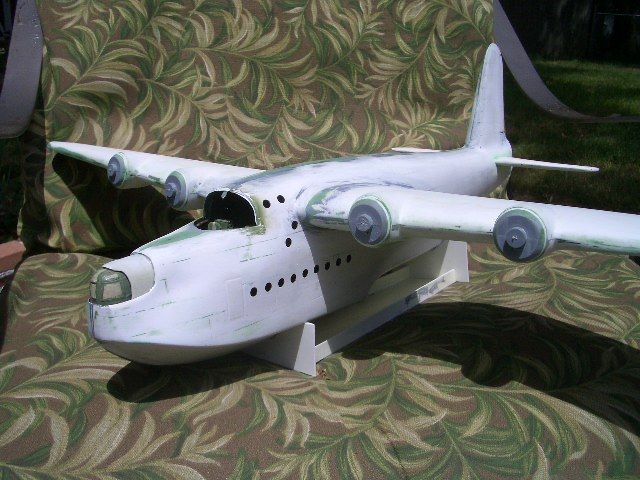 [/IMG]
[IMG]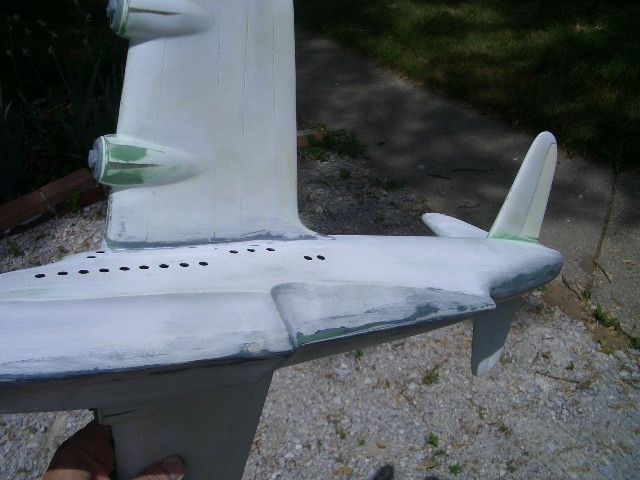 [/IMG]
Like I said, a lot of filling and sanding...