This should be the last update before completion!
The anti-icing screens have been attached with a small amount of epoxy and a large amount of patience and gentle positioning! I have to admit to being quite pleased with the results.
[IMG]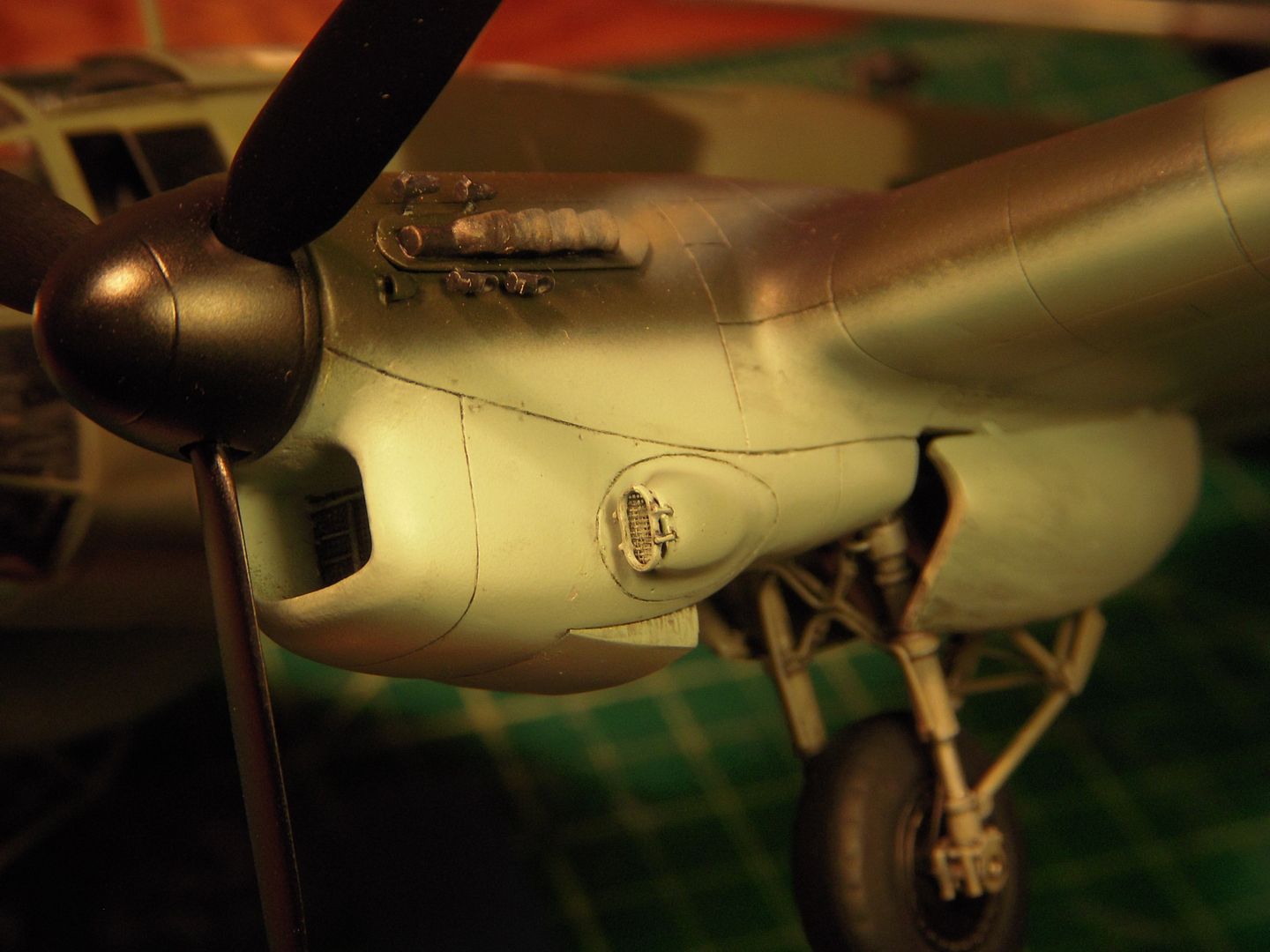 [/IMG]
[IMG]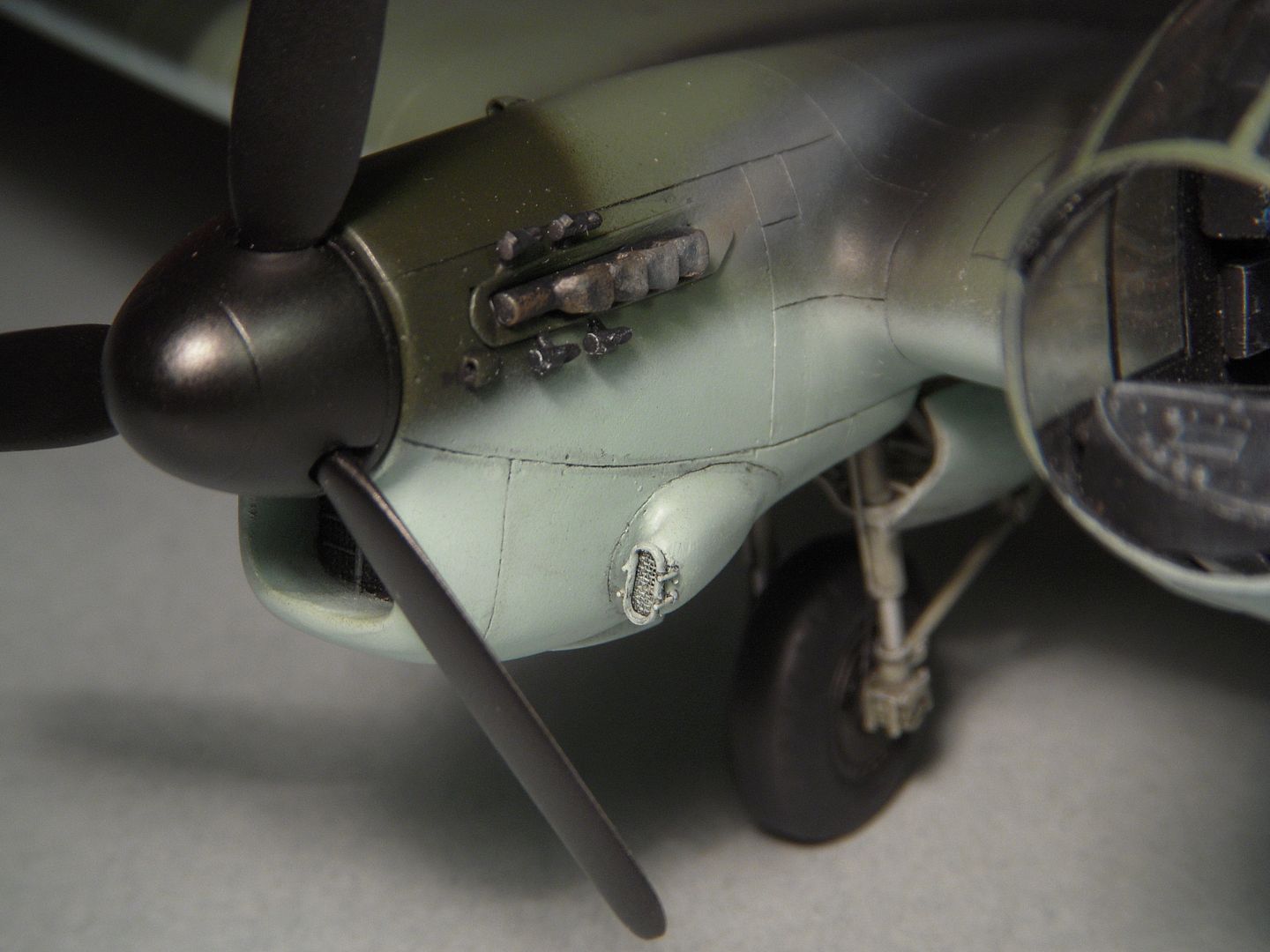 [/IMG]
Radiator door actuators have been made and glued into position. These will probably never be seen again!
[IMG]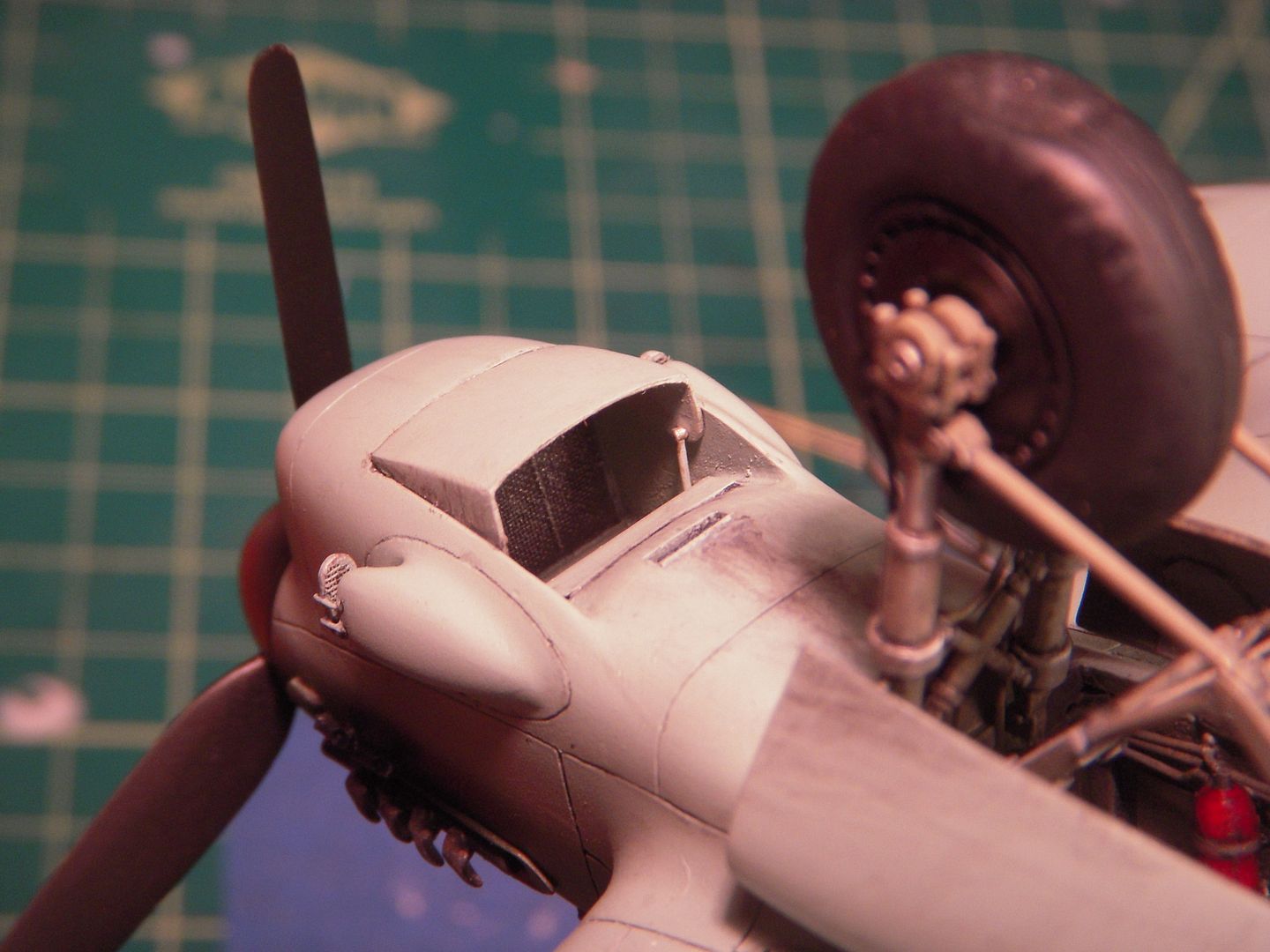 [/IMG]
The hatch over the pilot's seat carried a sun fabric sunshade that slid on wires on the inside of the hatch. The shade was fabricated from tissue soaked with thinned white glue. gentle folds were formed as the glue dried. The shade was painted with a bit of highlights and shading to bring out a folded look as if the shade was retracted. The wires are stretched sprue glued to the underside of the hatch the shade then added. Small bands of shade color paint on the wire represent loops of fabric used to hang the shade from the wire and allow it to slide open or closed. The hatch/shade assembly was then carefully glued to the rails on the fuselage.
[IMG]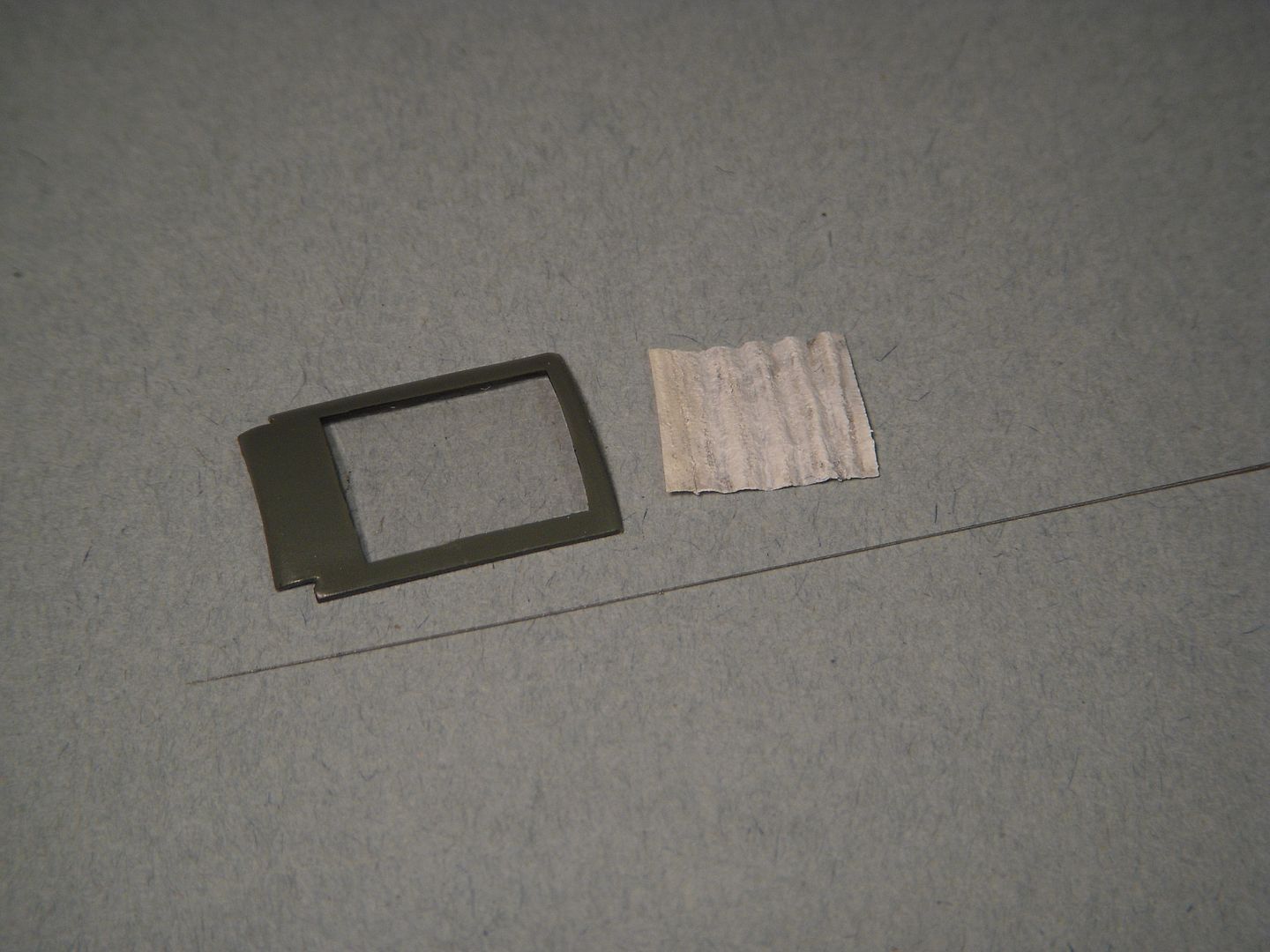 [/IMG]
[IMG]
[/IMG]
The glider tow hook assembly benefited from some wash and dry-brushed highlights
[IMG]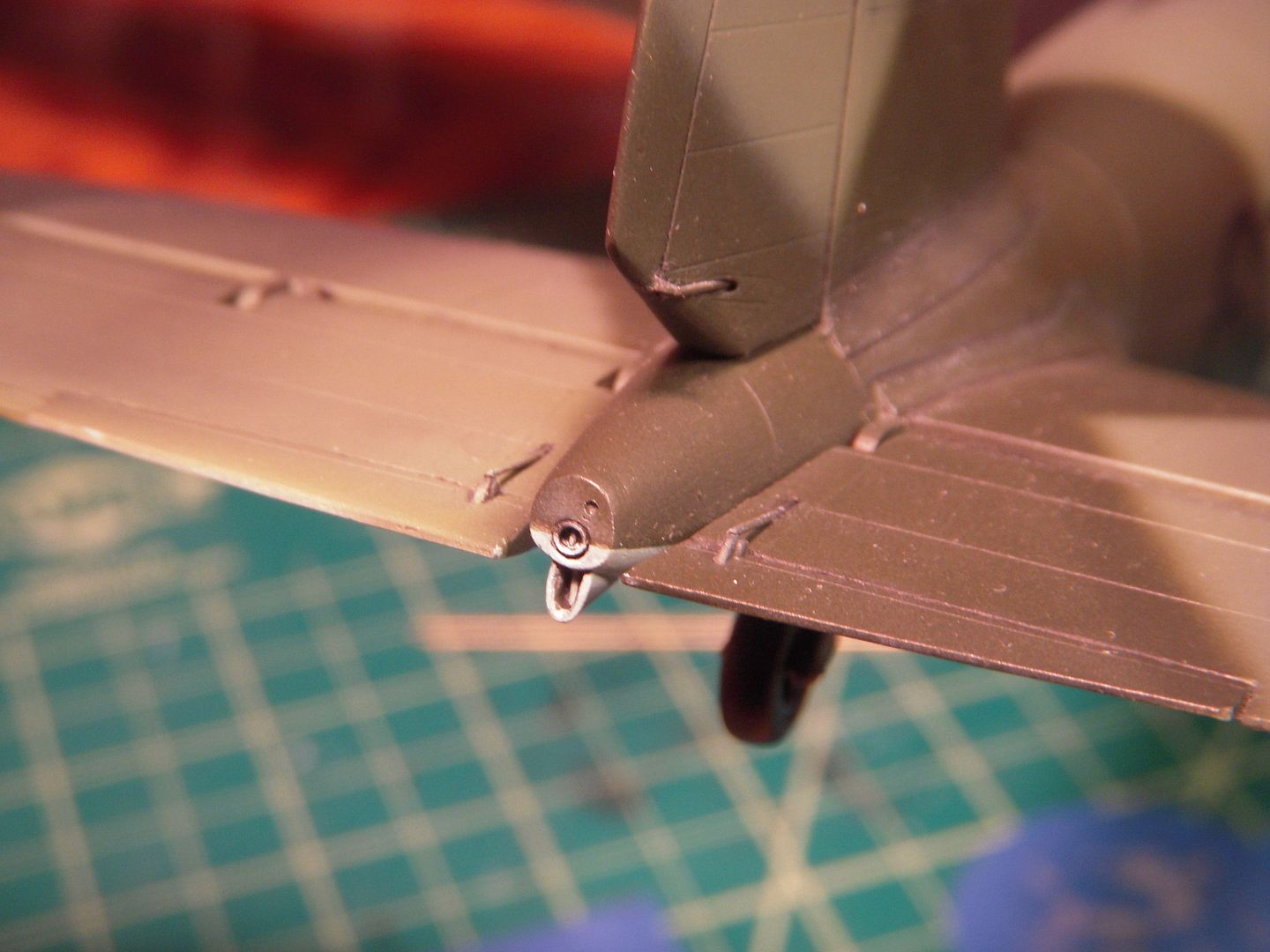 [/IMG]
The airframe was given a coat of flat, then the exhaust and special effects smoke residue refined with the airbrush.
[IMG]
[/IMG]
The remaining glazing have been attached to the second CASA, as it's getting late I'll stop for tonight. Tomorrow will be navigation lights, antennas and gun barrels. My plan is to have the next update in Plastic Pics! That is if anyone is still following my glacial build pace.
Thanks for the support,
Eric aka The Yankymodeler