Started to work on a few more projects and continue work on some older ones posted before.
Here are some Academy 1/48 F-14A exhausts I am fitting to my Monogram F-14A's. I used the Tamiya weathering sets to give the sooty look on the exhausts. Below are the before and after shots.
[IMG]
[/IMG]
[IMG]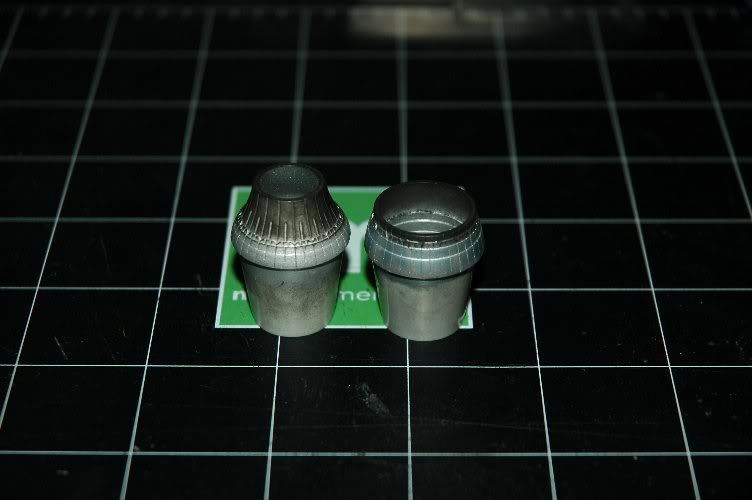 [/IMG]
Another new project I started. This is the old Testors 1/48 F-18 prototype kit. I am making mine into the two seat prototype. I had some extra Black Box IP's, Verlinden seats and the wing flaps are from Hasegawa. I trimmed the cockpit parts and Black Box parts and blended them together to fit inside the Testors kit. The Testors wings were cut to fit the Hasegawa flaps for the dopped flaps.
[IMG]

[/IMG]
[IMG]
[/IMG]
[IMG]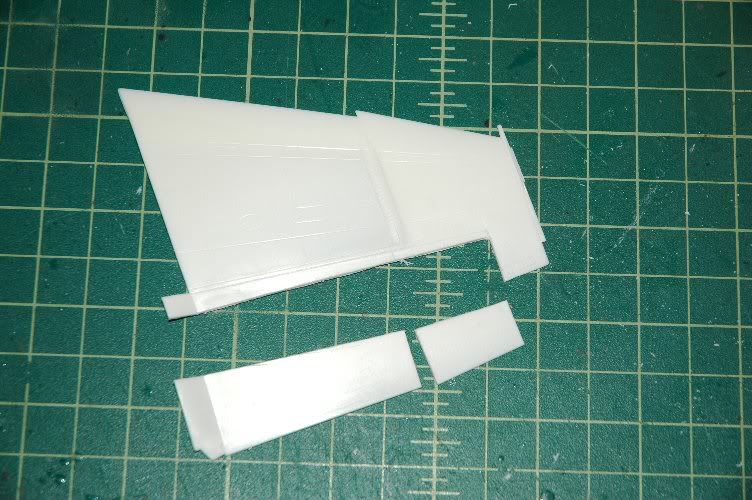 [/IMG]
[IMG]
[/IMG]
[IMG]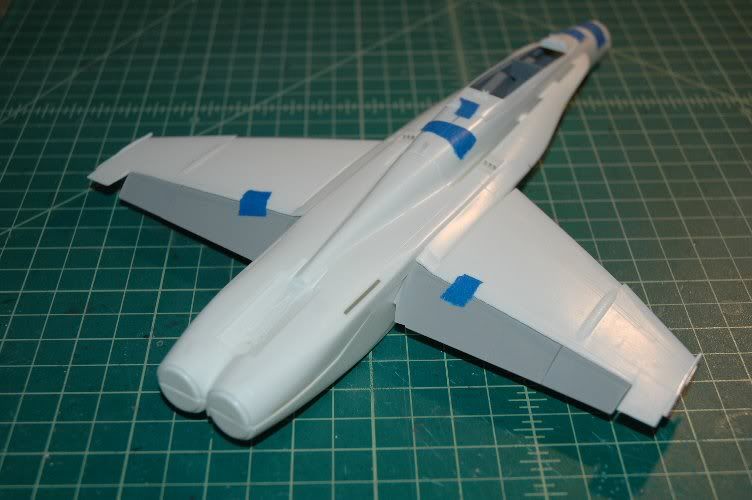 [/IMG]
Yet another new project. I am kit bashing the Italeri and Monogram 1/48 AH-1 Cobras to make a USMC AH-1W NTS nosed Super Cobra. Most of the parts are being used from the Italeri kit but I am using the nose and weapons from the Monogram kit. The NTS nose has a higher profile than the regular AH-1W nose and the canopy has less of an angle in the front windshield area. The clear parts had to be cut to fit the new nose and I cracked part of the port side canopy. I will leave it as battle damage.
In this image you can see the two different nose profiles. The top one is from Monogram 1/48 AH-1S ad the bottom one is the Italeri 1/48 AH-1W.
[IMG]
[/IMG]
The noses were cut off at a similar panel line on both kits.
[IMG]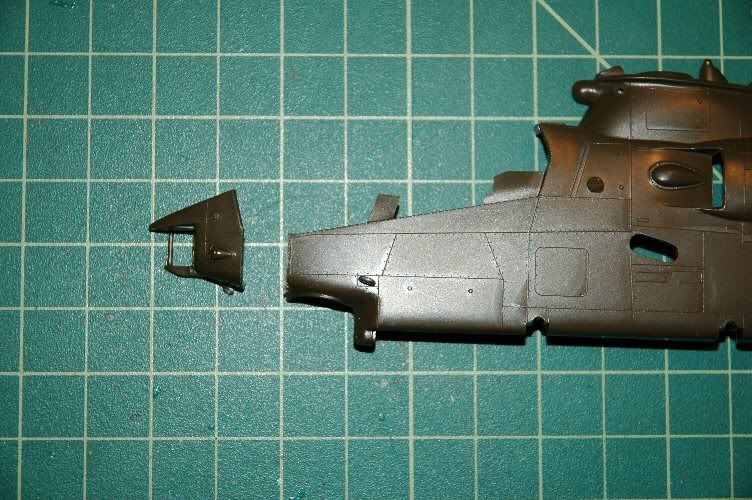 [/IMG]
[IMG]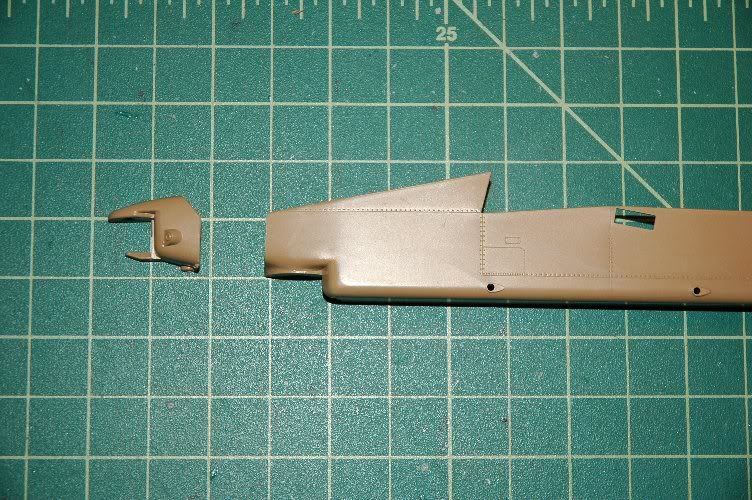 [/IMG]
Here you can see the difference between the original Italeri nose to the Monogram nose which is now dry fitted to the Italeri kit.
[IMG]
[/IMG]
The next few images show the new Monogram NTS nose taped to the Italeri kit. The canopy was cut at the very front to fit the new nose. The side edges of the new nose will need to be rounded to match the contours of the USMC Cobra. A little sanding and filing will fix that. The last image shows the real USMC AH-1W NTS nose for comparison.
[IMG]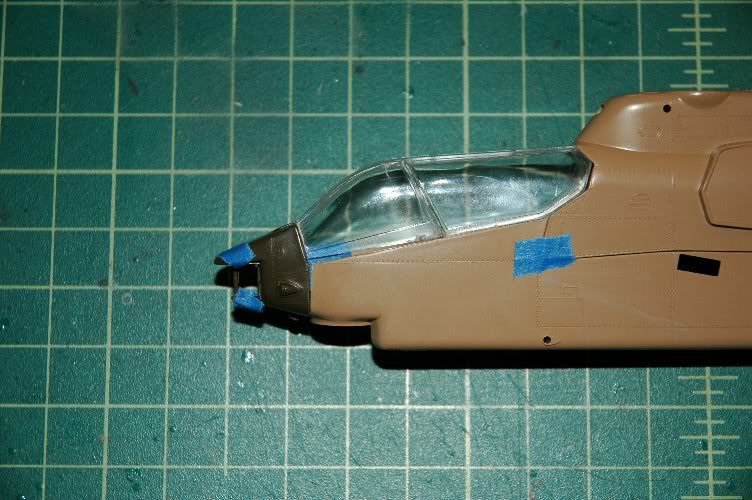 [/IMG]
[IMG]
[/IMG]
[IMG]
[/IMG]