Here's the before picture:
[IMG]
[/IMG]
You can see the lip I built up at the rear of the canopy opening.
The canopy itself was a quarter sphere when cut. I tacked down the rear edge with a couple drops of superglue, then went back with some slow set epoxy. It was slightly too small, so I ended up with some gaps along the bottom edge.
Using a toothpick, applied the epoxy which settled into a nice smooth curve where it met the fuselage. Nice building technique, but wrong for accuracy! The Sunderland had a bunch of flat glass panes put together for the greenhouse- and that's what it reminds me of, the old steel and glass greenhouses.
Then the usual filling and sanding:
[IMG]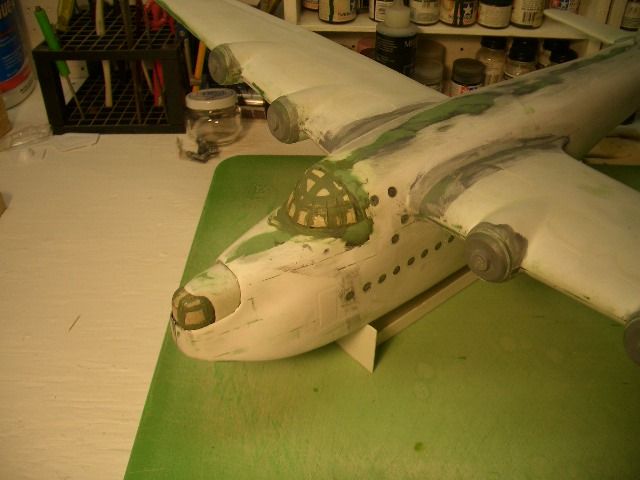 [/IMG]
Somehow, the uglier it gets, the more I like it!
It's taken a loooong time to get here, but I'm just about ready for paint. A little more adjusting to the float struts and I'll get the final coat of primer on, touch up any nicks, and go for it...
[IMG]
[/IMG]