Hello,
Wanted: Criticism that will help me get better as this is only my second model. Be tough, guys, I need it.
Some of you may recall back in August I posted some progress pictures of my second attempt at an Accurate Miniatures 1/48 P-51B. Well, I'm getting close. The OD and Natural gray soft line was created using a system of paper masks lifted slighty off the model with Play-Do. The wheel well covers still need to be placed and the canopy is being put off until I have 30 hours to mask it. That won't be fun. All paints are MM acrylic thinned with a mix of 60% 91% alcohol and 40% water. The ID stripes are decals and the final decals are still to be placed (including the nose art Chicago Gun Moll!!). The nose checkers are painted after a fun (no sarcasm) hour of cutting and placing masks free hand. The decal ripped and I decided, eh, I'll paint it.
Huge shout out to Chad Summers for amazing hints, tips, and ideas. Hes helped me in more ways then I can describe and is truly an amazing person. Thanks, Chad.
Now, this is try number one...still have this kit. I need to get it off the shelf of doom sometime and redo it.
Now, a picture of the free-handed-masked-then-sprayed (or FHMTS for short, haha) nose checkers on attempt number 2.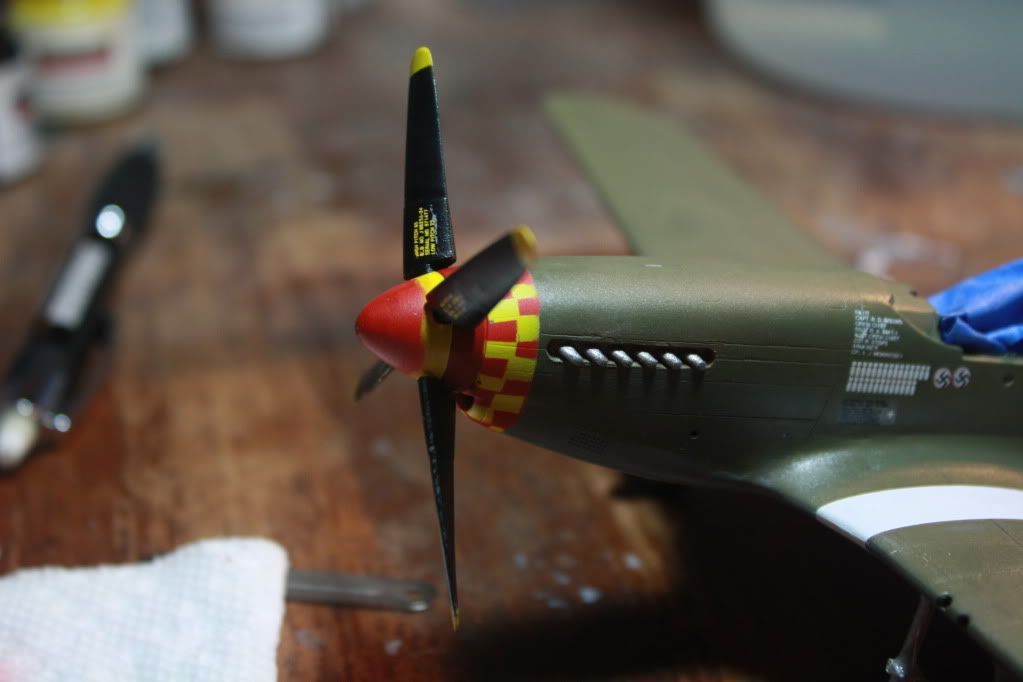 And a picture of the whole airplane.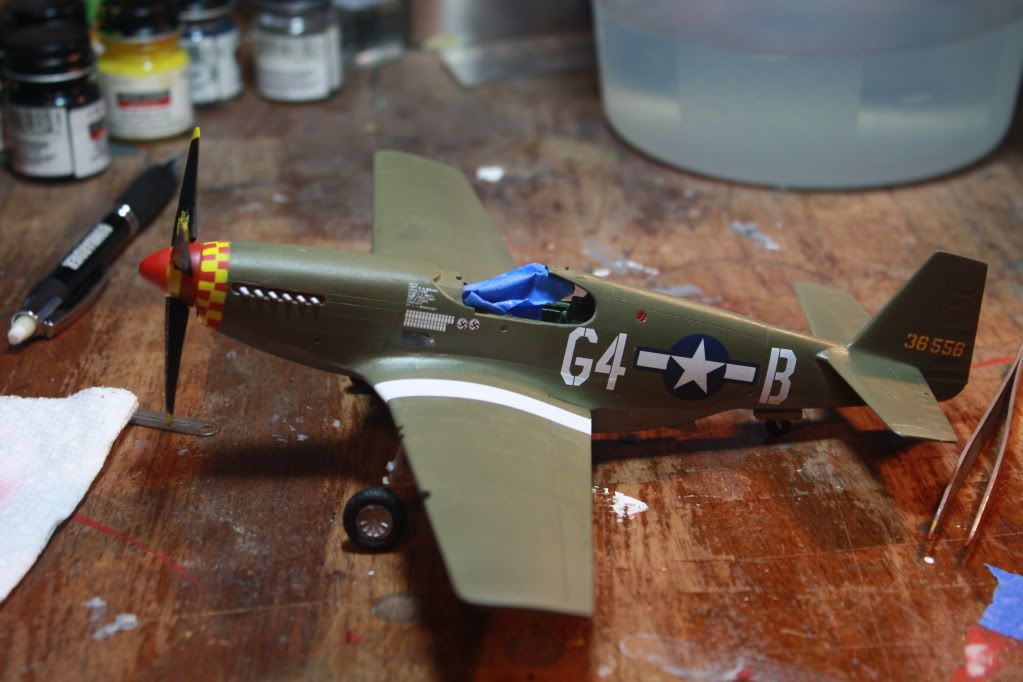 The spinner is not glued on yet. Errmmm, what else. I'll go more in depth with the final report of this but thought I'd update you guys on my progress.
God bless!
Thanks Vets!
Erik