Here's my new model room. a walled in dining room to make a bedroom for youngest daughter home from college. now she has moved into her own place, sooo..the model stuff has come in from the cold...unheated woodshop that is.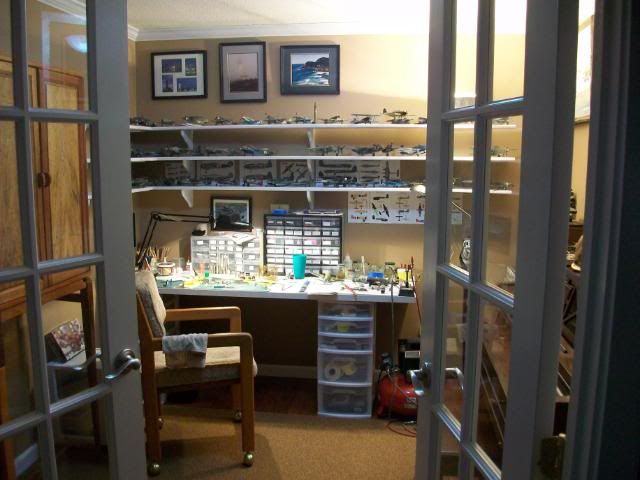 french doors to keep the grandkids and cats out.
desk from a salvaged hollow core door. Sterite drawers keep the clutter at bay
painting area, plus one dropped display model awaiting repairs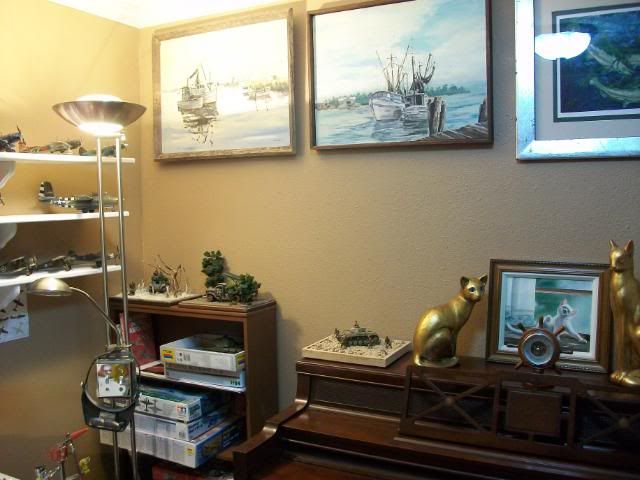 good lighting is a must. stuck with daughters piano for now.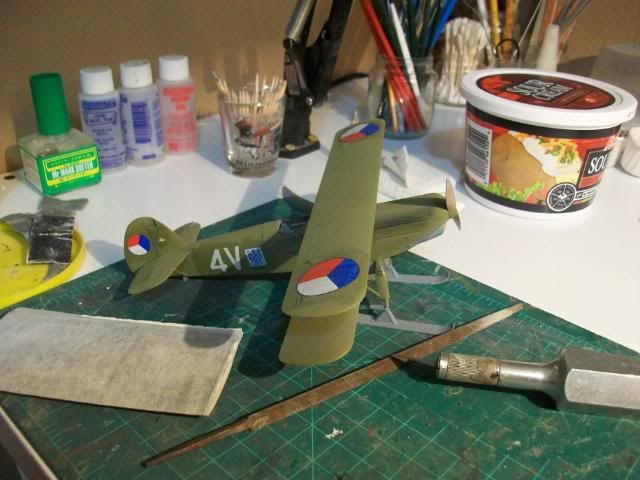 Eduard Avia B-534 III awaiting rigging
Otaki J2M3 Jack on deck for painting
Special Hobby CAC-12 Boomerang next up for paint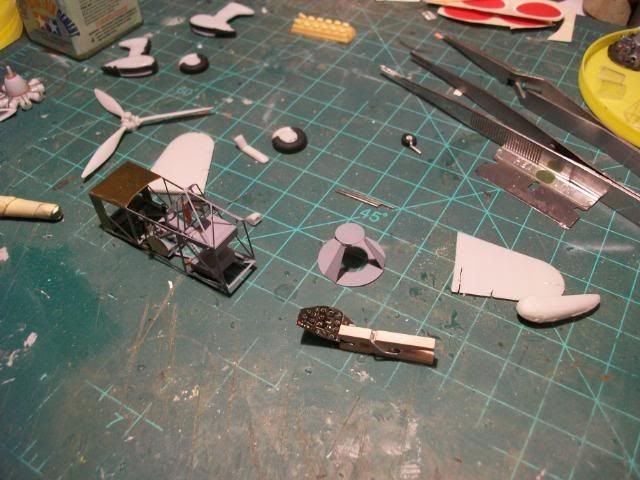 Classic Airframes Fokker D.XIII interior going together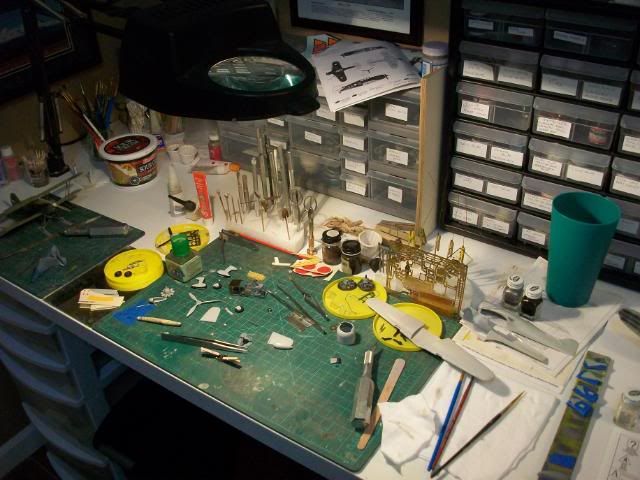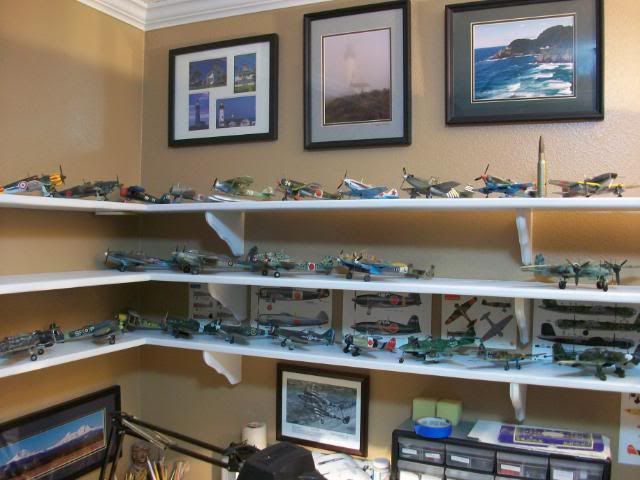 display shevles for about a third of 1/48 stuff, remaining builds are still in woodshop.
gotta have music. remenants of stereo system and cabinent used for stash in line to be built.