flying out of the window of my pickup.
A little explanation. I grew up a military bratt and spent many hours sitting in the back of the family station wagon,
,driving between Air Force bases where my dad was assigned.
I would fly my hand out the window to feel the lifting and different pressures effecting my hand, thinking this was similar to a wind tunnel.
Well I soon progressed to flying a model out the window from Alabama to California when I was 8 yrs old. I loved rivets because they allowed me to retain my grip on my prized model. I had spent many hours and much effort in getting it ready to play with, not just put on a shelf! I used to bomb the Arny guys with small bombs filled with clay to give them weight to knock over my Marx army figures! My dad always told me to go Air Force vs Army, he had been through WW2 as a bomber pilot and knew a target when he saw one!!
So without further adue, here is what is on my bench undergoing construction and 100,000 check after many miles of flight across this great country!
Hawk Chrome T-33, canopy blew off just last week, looking for a replacement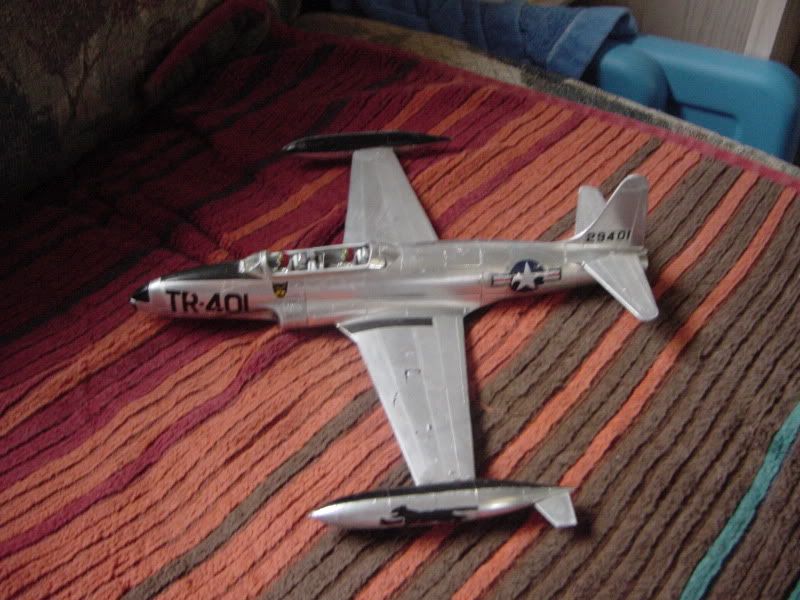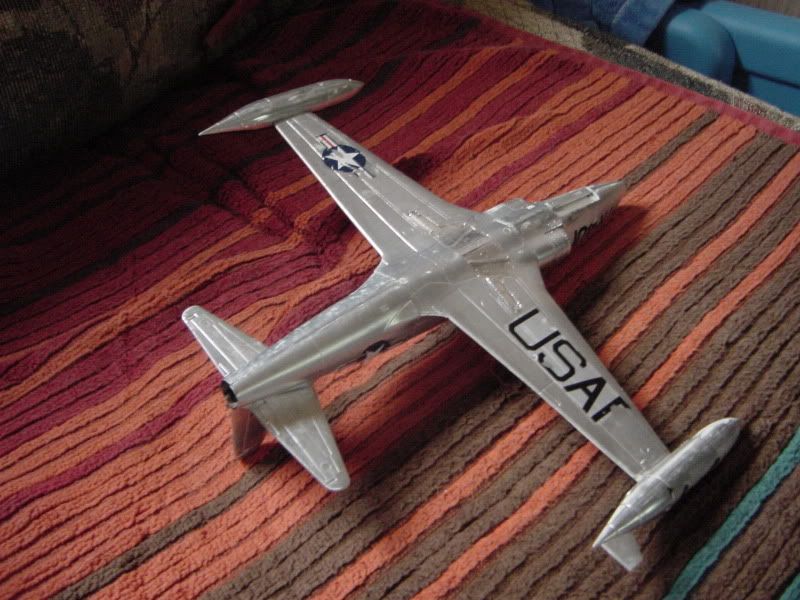 I added the micro foil about 5 years ago, holding up very well!
Monogram Blue Angel F4J under construction for 2012 airshow season: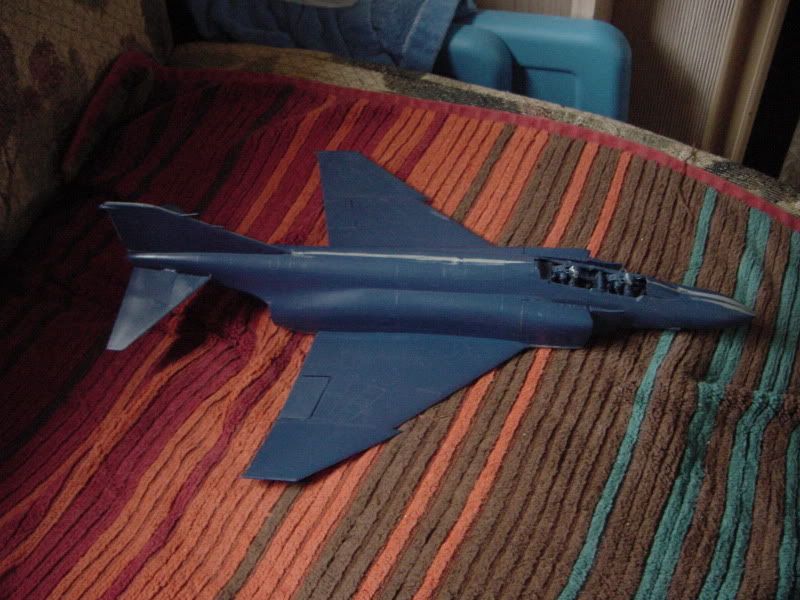 I don't know if the decals are any good but will try them. Used a rattle can for blue, close enough for these mark 1 eyeballs...
Philip & Maximilian(Doing fine at school)
Head of Ranch Security, Song Dog, Texas
Where has all the music gone?