The fortress at the top will be the final version of the G model with staggered waist positions and Cheyenne tail turret.
Bottom will be a civilianized late model B-17G pressed into Israeli service cir. 1948. The model is a Revell F fuselage with a Monogram G nose. This was done so as not to be wasting model parts that were laying around. I had used the Revell F nose on a Monogram G fuselage for the Memphis Belle project.
John E.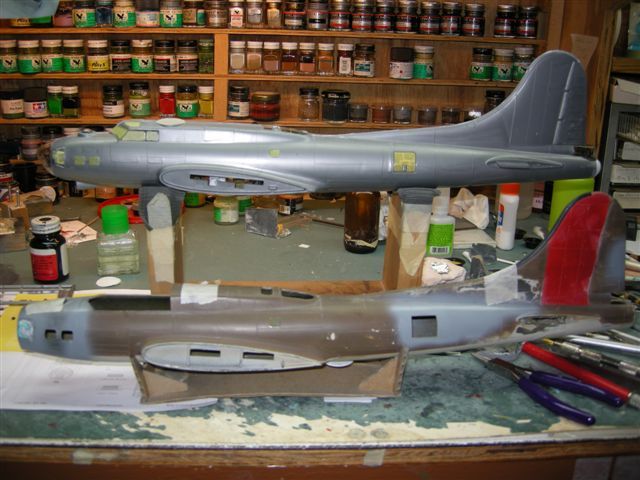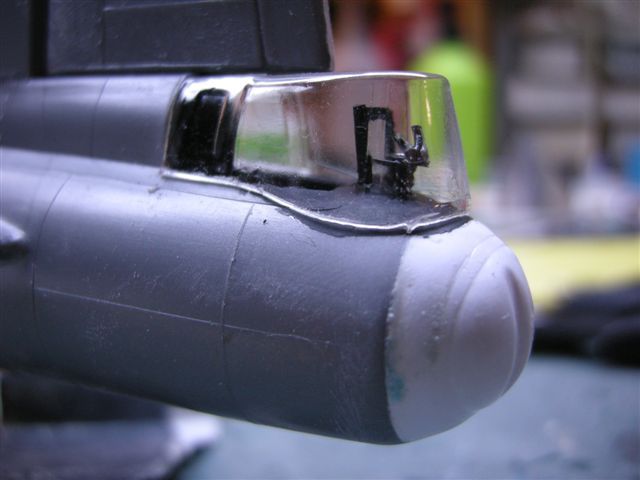 The Koster Cheyenne turret is looking good. Bullitt proof glass and a site was the only detail added to this position. The canopy still needs blending in. I'll be using the same turret for the Israeli 17 but with an open tail as the guns were removed with their fairing due to being demilitarized.