About all you can do to help the "other" gold trigger is to remove the adjustment screw and carefully file/grind the end so that it is smooth and round, rather than like a screw right out of the bin from the hardware store.  (which is how it comes to you)
Then make the adjustments as Steve suggests as best you can with what you were given.
The last link will get you to the Real Golden Trigger.
Otherwise, make it look as much like the one on the right (which is Steve's GTX GenII) as you can.   It would of course be far easier and wiser to just go with the properly made one next time to start with and avoid all the extra work trying to make it a bit better than it is.
(picure link was borrowed from one of Steve's posts)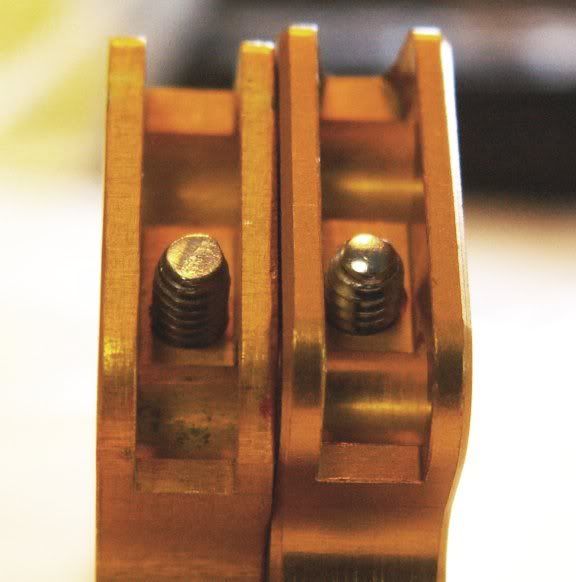 JBA