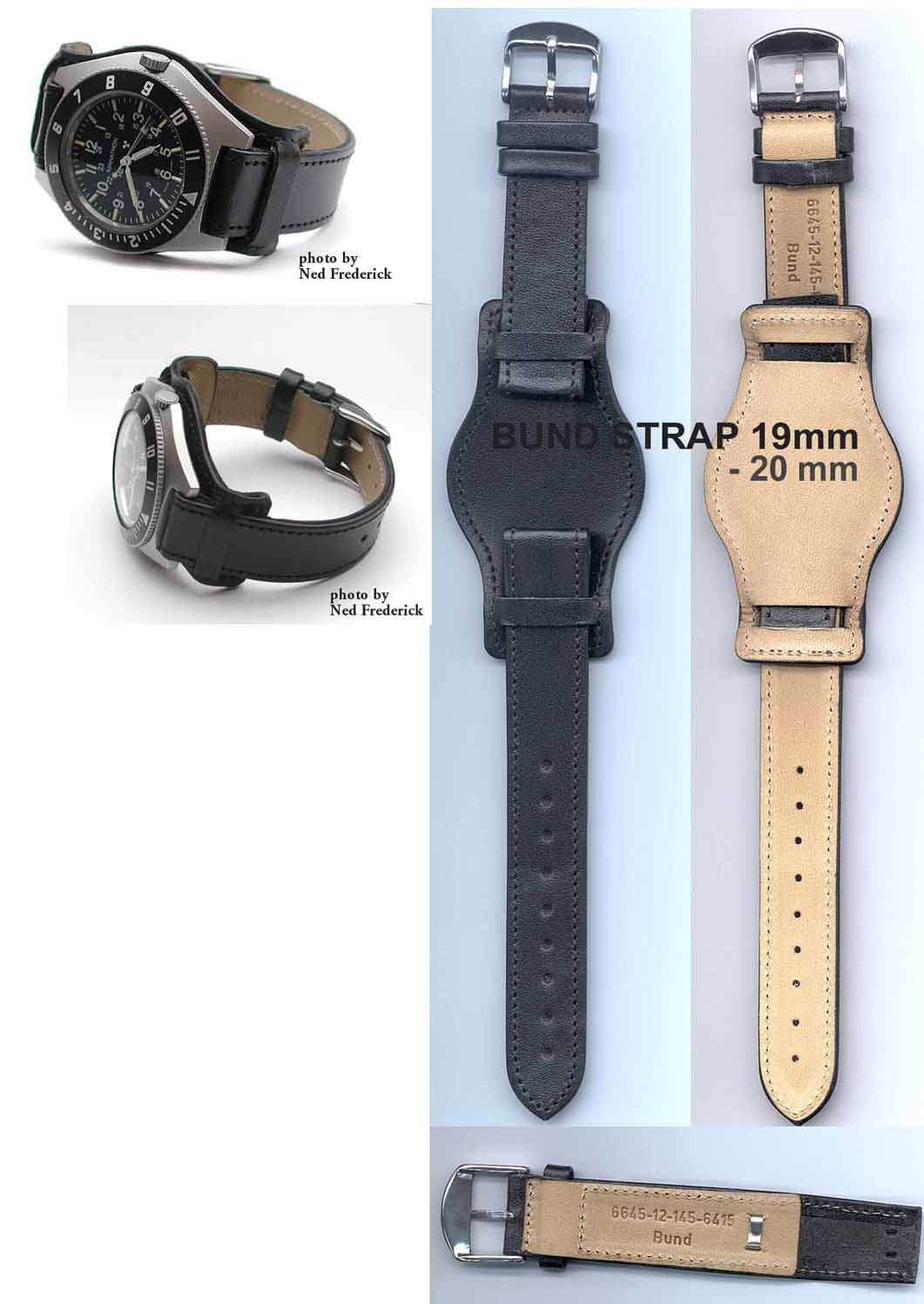 My offer are HEUER BUND STRAPS in abolutly 100 % new condition,this straps are created in the 60s for the german airforce for 19 or 20 mm lugs and fitts also on other watches like Zenith , SINN ,BELL & ROSS ect., still in the factory plastic back. Made in germany , this are the original straps made for the germany airforce , with the ID numbers on the back and SS buckle.
Comes well packed in a registered airmail bubble envelope.
My price is reduced now 50 US $ for one , 45 US each when you buy 2.
Shipping to the states is 12,90 US $ registered by airmail with insurance.
Payment: By wire , swift, bank cashiers check, int. money order, postal money or cash , in registered airmail letter please.
Please ask for our feedback.
Thank you for your interesst and hope to hear from you. Best from germany Jürgen