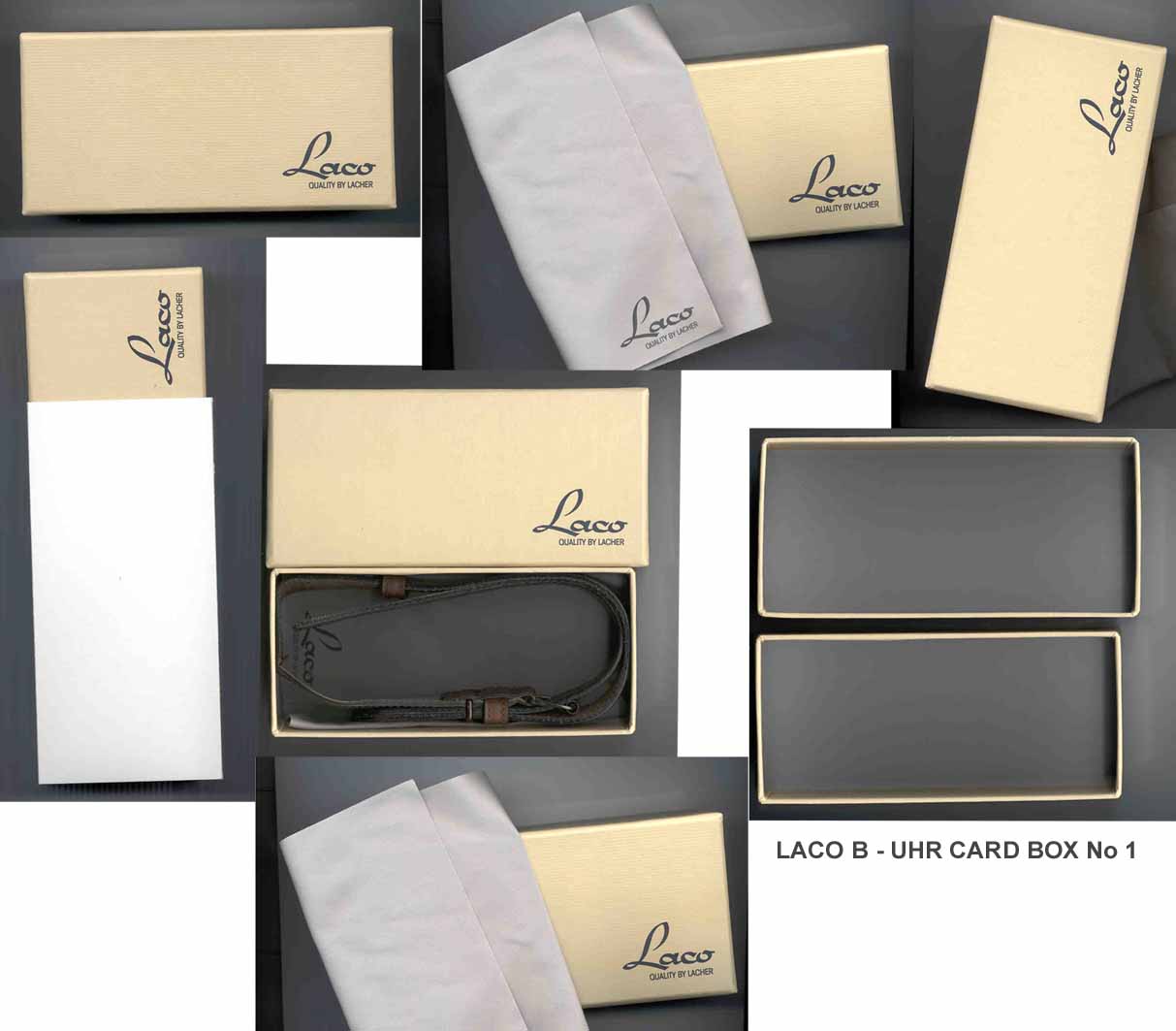 My offer are 100 % original LACO Card boxes from the aniversary edition B - UHR from LACO GERMANY . Only 75 where made by LACO for the 75 aniversary of LACO germany.
All are sold out now , this will never come back for a collector . Fits the old B - Uhr . Comes also with the orginal LACO cloth to clean and protect the watch inside.
I ask for 75 US $ for 1 box plus shipping ,will be calculated by the german post office .
By the way the watch was offered for 7500 DM .
The strap on the pic is NOT includet but I will offer this strap in a seperate posting.We put it in to show the size of the box.
Happy hunting and good time buying here.
Best from germany Jürgen