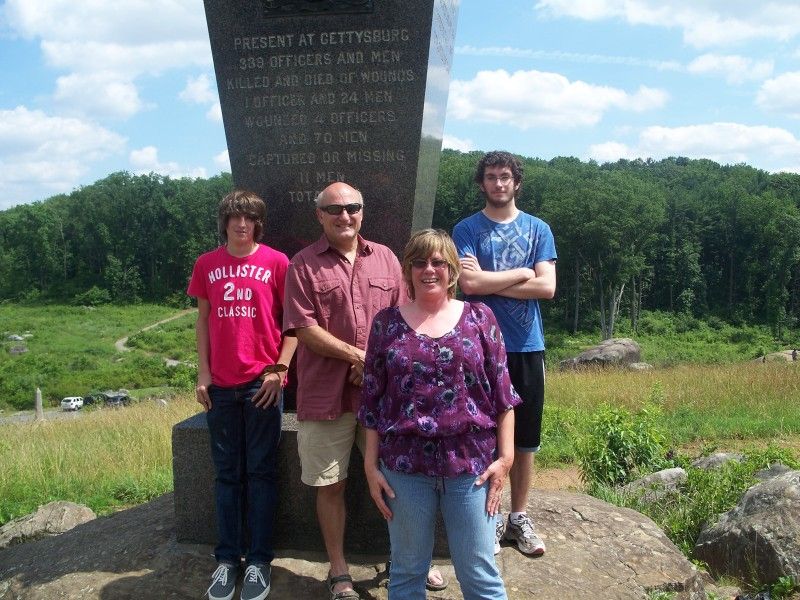 Here we all are on top of Devil's Den in Gettysburg. Those boys of mine were just turning 1 and 4 when I started posting here!!!
Gettysburg is only a little over an hour away from us, so we didn't use too much gas. The park is free, so no cost there. We ate a big lunch out, but we would have eaten out somewhere anyways.
Yes, my 17 yo towers over us, and I think he is going to grow again soon...eating lots of protein and sleeping a few extra hours a day always equals growth (2 hamburgers and 2 hot dogs for lunch, then half the mac and cheese at dinner, plus whatever else he chowed on..lol) He's about 6'1" now...we'll see where he stops. Derek is catching up fast.