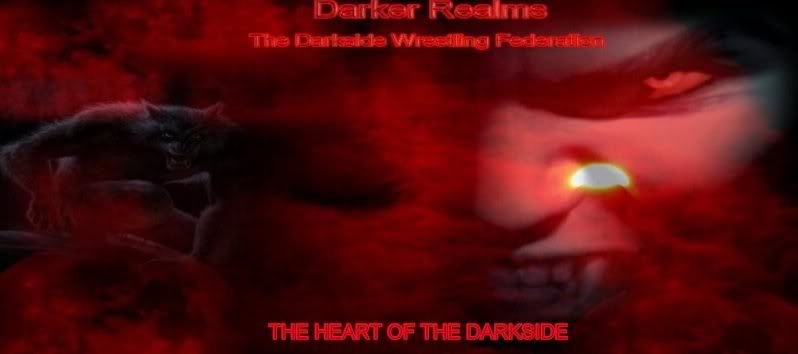 Darker Realms Character Guide
DWF Character Guide ® 2006-

This board is for letting others know of your preferences on your char(s) should they want to interact. It isn't to list your accomplishments, titles, history, rant, blah blah and blah. The basics are to know your opponent, your feud's character..best way is to read their bios for their moveset, size, height style etc. If they don't have a bio up, email them and ask. When players come in, don't underestimate them and don't treat them as newbies regardless if they're new to the fed or not. Alot of our players are excellent writers and nearly all come from other feds, bringing with them a world of experience so keeping that in mind, do it to it and have fun!
---
About Darker Realms / Darkside Wrestling Federation
| Home | How To Join | Rules | MySpace |
---
Main Boards
| RPG/Storyline | Battle Arena | Out Of Character | Game Plan | The Dark Rant |
---
Alternate Boards
| Alternate Universe | The Dark Circle | Medieval | Outtakes/Bloopers | GTWF |
---
Reference Boards / Pages
| Denizens of the Realm | Match Type List | Darker Realms Character Guide | Bio Edit | D.W.F Title History | D.W.F On-Demand |
| D.W.F Pay-Per-View On Demand | Hall Of Fame | Power 16 | Power 16 Archive |
---
Profile!. Bobo the Bear on Mar 14, 2009, 1:22 PM
same. MadDog Strangla on Jul 25, 2008, 12:50 AM
SG 8:6. A nymous? on Jan 20, 2008, 9:42 PM