During my recent summer vacation, I visited the Super Museum in Metropolis, IL. If you're even remotely interested in Superman, you need to check this place out!
During my two-hour self-guided tour, I started noticing a lot of non-sports-related items and decided to chronicle them for the board's viewing pleasure. I know I missed at least a few; there were some "Smallville" cards toward the end that I swore I photographed, but can't find, so I probably didn't.
Please forgive the quality of some of these images; just about everything was behind glass or in a case (as it should have been), and some of it was relatively far from the ropes. That said, I'm extremely glad the museum's owner made the commitment to share a small portion of his vast collection through the museum--and even happier that, unlike many museums, photography was allowed!
Enjoy!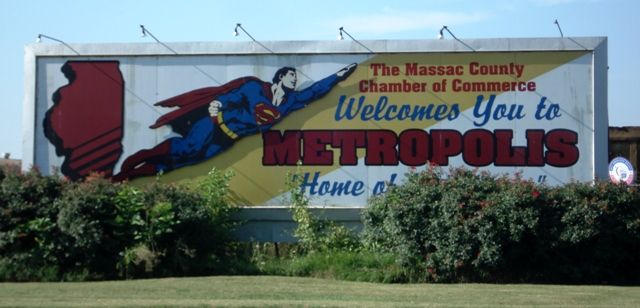 Welcome to Metropolis! Home of... someone.
Look! In front of the courthouse! It's a bird! It's a plane! It's Superman!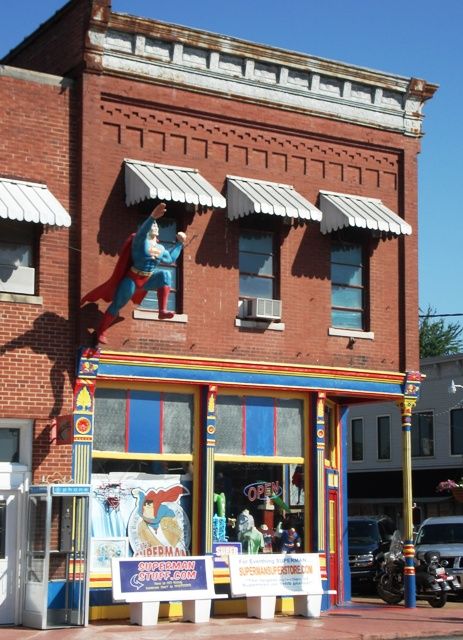 And right around the corner stands the Super Museum!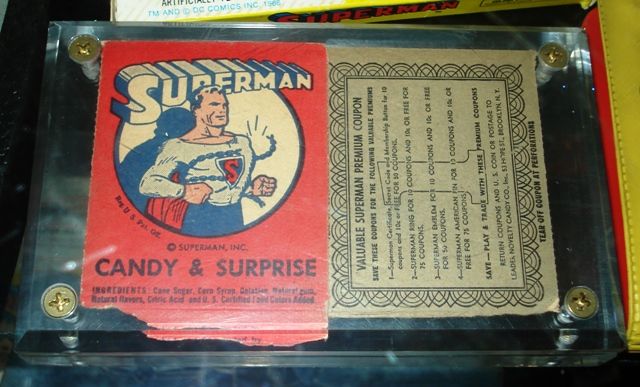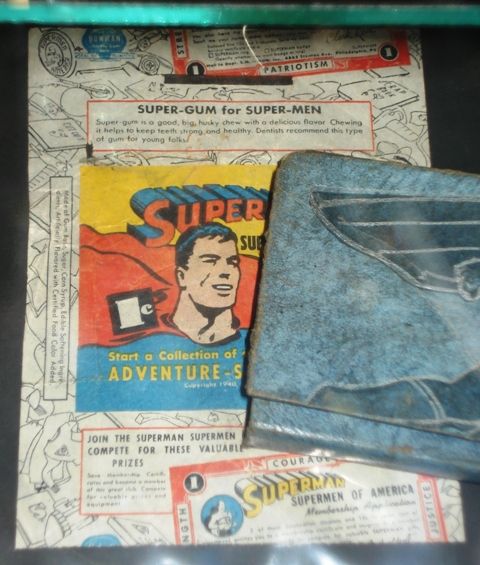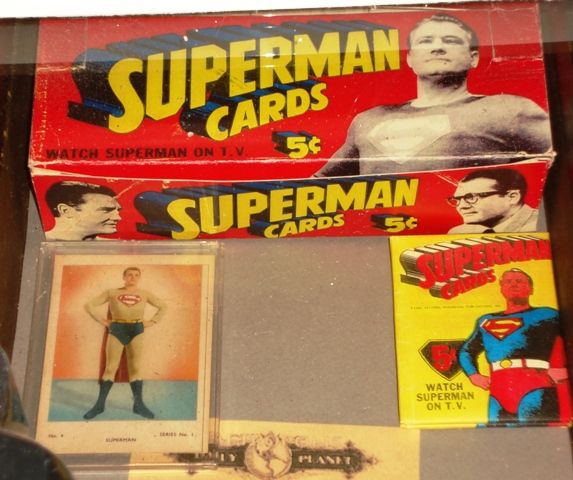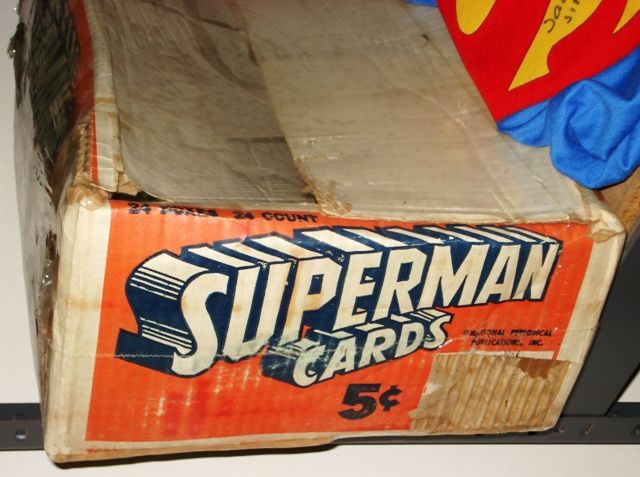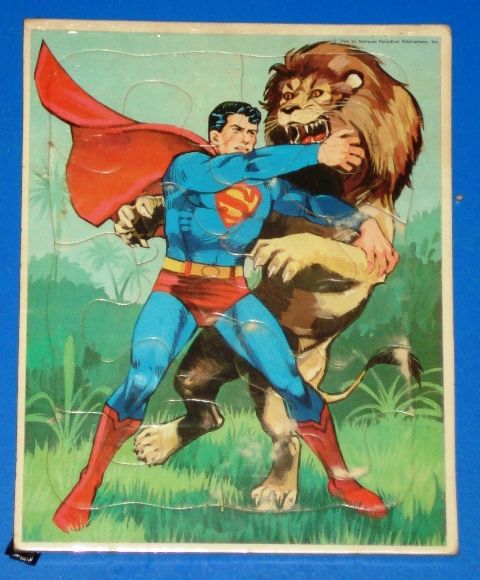 Somewhat unrelated, but I thought this 1966 frame puzzle looked like a derivative of "Superman in the Jungle."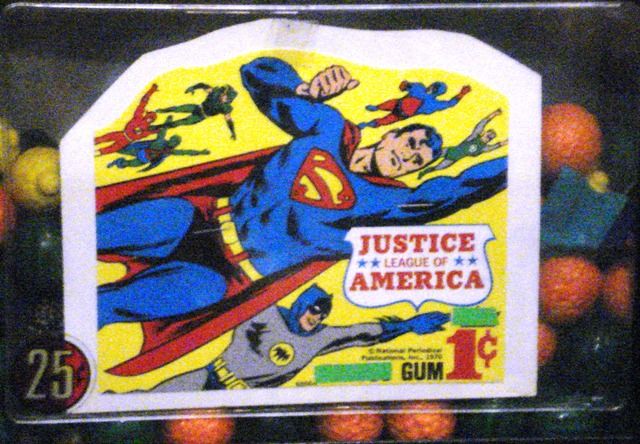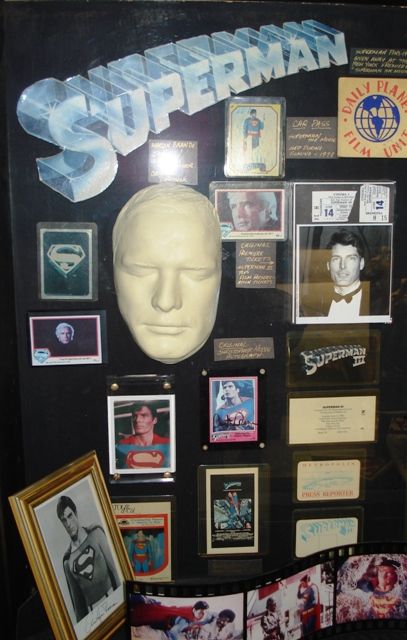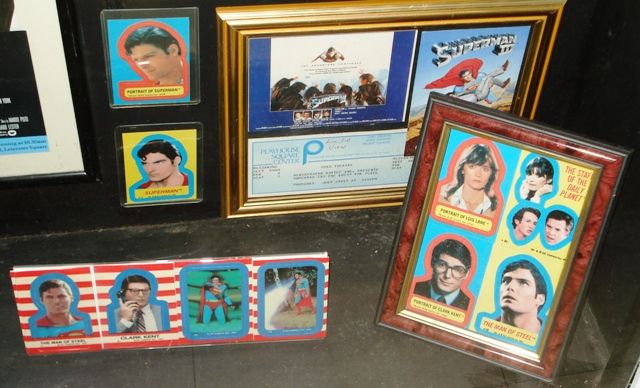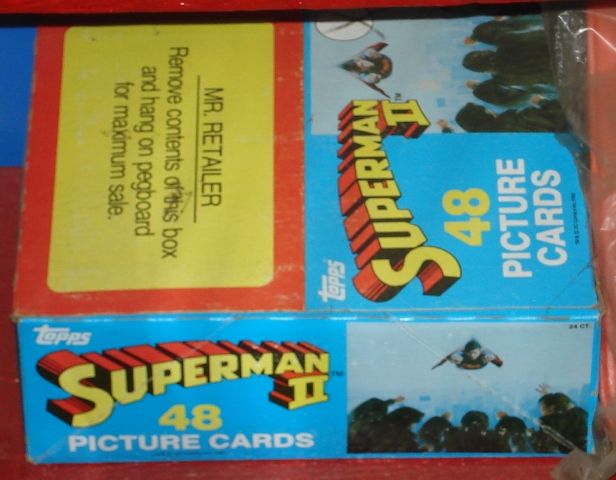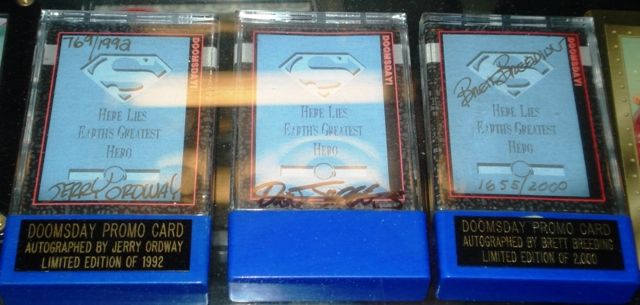 Notice the "Lois and Clark" card beneath the phone prop, showing how it was used in the TV show.