Dan,
I love the bread/bakery card sets and the "Old Ships" series has some interesting details associated with it. A little background for those not familiar with these types of cards - they were issued on the back of a 2 page pamphlet issued by the bakery which contained the weekly specials as well as a recipe or something similar. On the back of the bulletin was usually some type of collectible card that you were to cut out and glue into an album that was available from the bakery. These pamphlets were issued once a week which means you had to be pretty dedicated to complete the entire series. Since there were 54 in the Old Ships series it would take over a year to complete the entire set.
Here is a sample of a complete bulletin: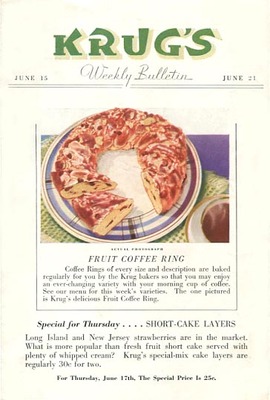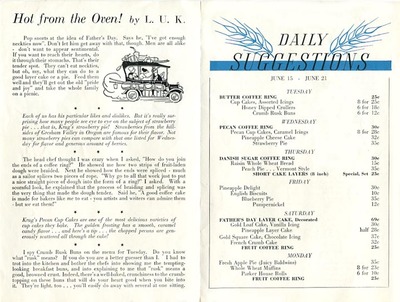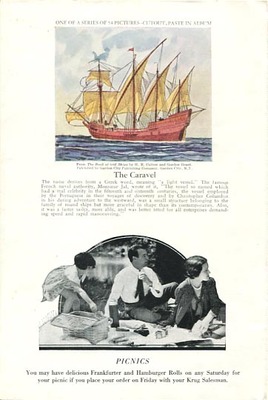 Once you cut out the ship to mount it in the album you would have to remove the title of the vessel making it very difficult to identify which ship you had. The back of the card also gives you no clues as it would contain portions of the ads from the other side of the page.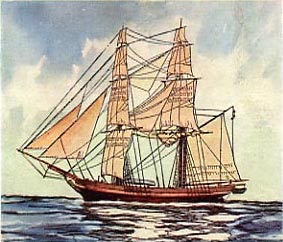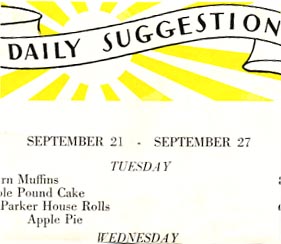 This brings up one of the interesting things about this series - you will notice that these cards which are hand-cut have a different back than what Dan showed above. It turns out that the cards come 2 different ways: Hand-cut from the bulletin or as a machine cut card with the title printed on the back.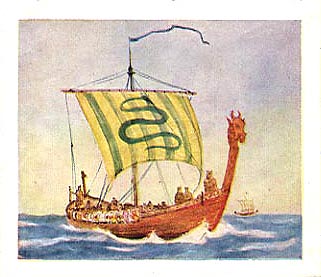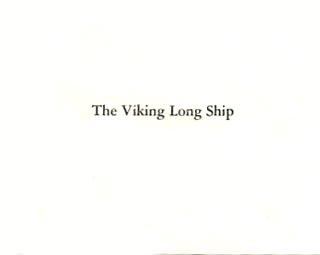 My theory is that since the promotion went on for so long and they kept getting requests for the albums throughout the year that they included these machine cut cards to fill in all of the cards that were missed. It is only a theory and I don't know if all 54 cards can be found both ways.