Hi all,
One of my favorite card series is the 1953-54 Topps "World On Wheels". I have know for years that the images of many of the antique autos in this series were photographs made at the Long Island Automotive Museum, which opened in 1948. The Museum even has its own card in the series, #49, the only non-vehicle card in the series, and probably the most difficult to get in high grade (nothing above an 8 has been recorded at PSA). Even though I lived on Long Island for many years, I was not aware of the Museum until after it closed, in 1980. This was a lost opportunity to see, in the flesh, the cars from WOW. I could kick myself.
About a week ago I cam across a listing on ebay for a 40-card set issued by the Long Island Automotive Museum. The cards bear photographic images, primarily in color, of antique autos that had been on display at the Museum. I hadn't known that such a set even existed. I was successful in acquiring the set, and it arrived yesterday. very nice condition, indeed! I spent a pleasant hour matching up images from the LIAM and WOW sets.
I have been able to identify ten cards from both sets which clearly identify the same vehicles. This wasn't that tough, as WOW gives explicit credit to the LIAM for the images! Below are a few examples: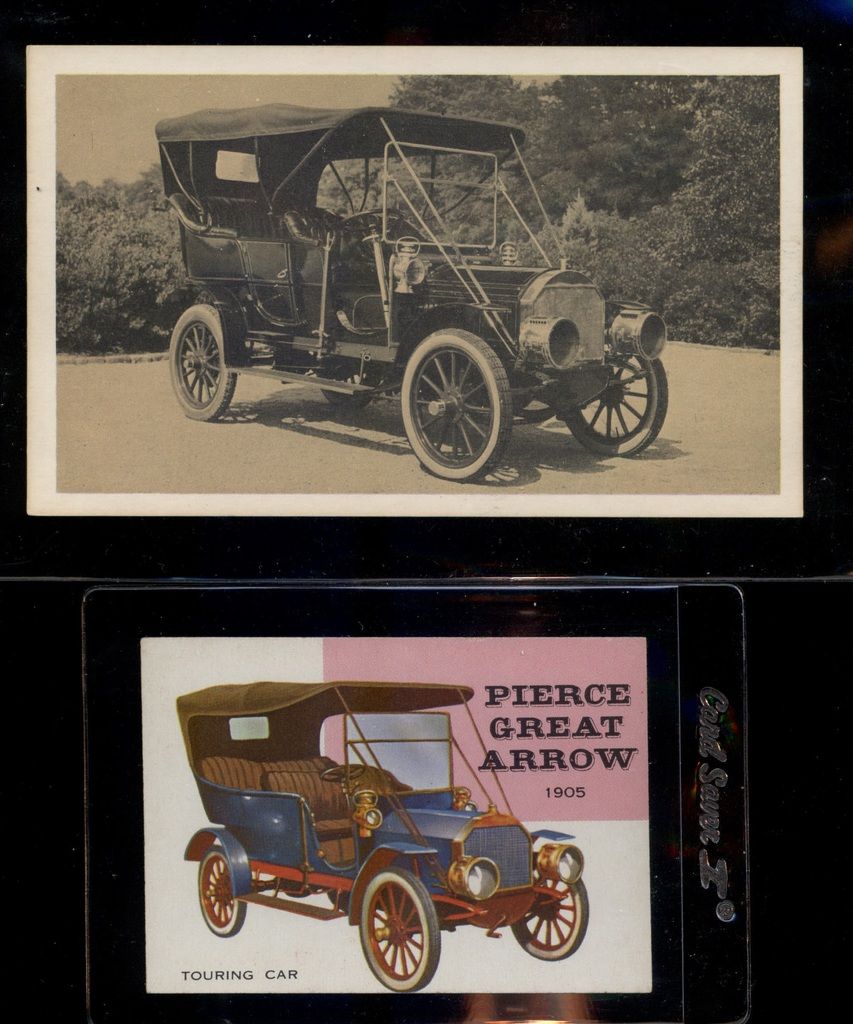 I just thought it was neat to discover something new related to WOW after more than 60 years.
Best in collecting,
Bill Bengen