Hi,
As stated in the title this is a test for a future product that may be produced, if there is sufficient interest.
Some of you may be familiar with MP studios. Up till now there focus has been 1/32-1/35 scale accessories, but several people, myself included, have been pushing for 1/48 scale items.
This is possibly one of those items. What we have here is laser cut paper. Both the shape of the panels and the texture was produced with this method. The pattern is the more common vertical ridge, which makes it applicable to a large number of specific Panthers you may wish to model.
What you see here was done in one evening. I made no attempt at speed, rather I took my time and enjoyed the project. As one who has applied Zimmerit to a 1/48 Panther using traditional methods , I can tell you that it takes considerably more time than one evening. Of course, some work will be needed to blend the corners, but this is required with any pre-made Zimmerit. I am told that the paper chips well, to simulate damage , but I have not tried that yet.
Overall I am very pleased with the look of this Paper Zimmerit. Oh, and one little disclosure, The Zim on the sides of the Mantlet base were installed incorrectly by me
They were supplied correctly.
[IMG]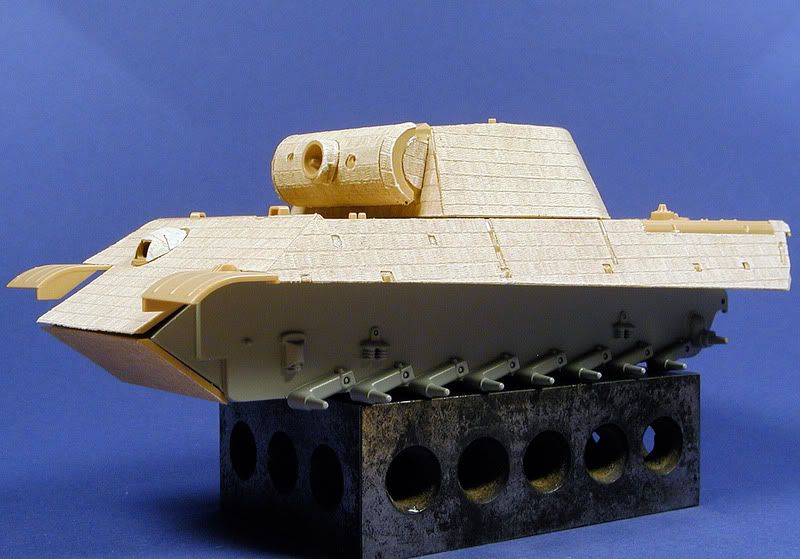 [/IMG]
[IMG]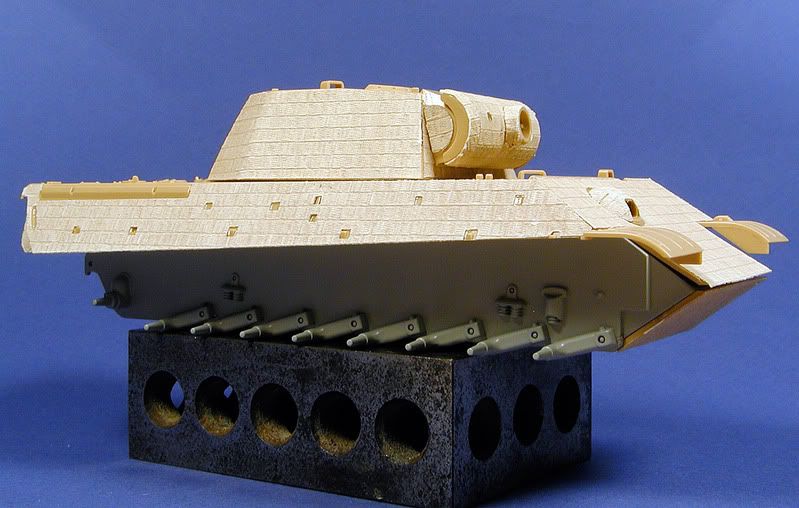 [/IMG]
[IMG]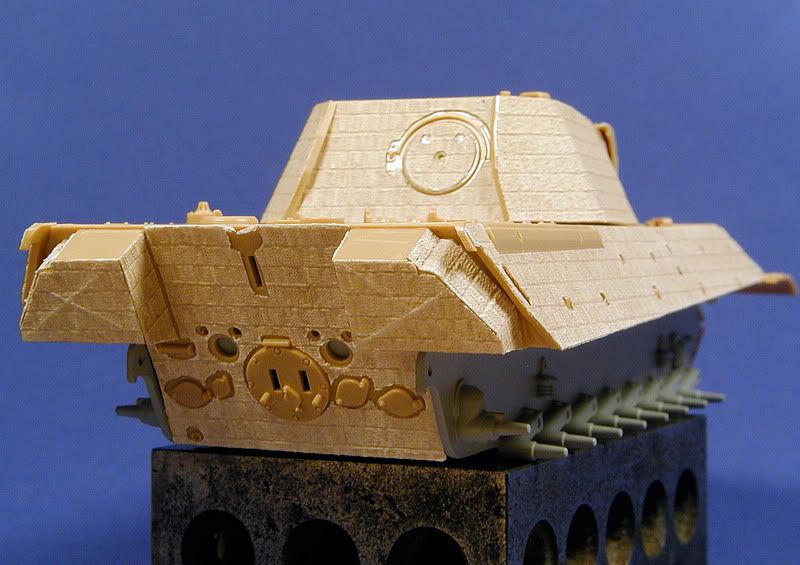 [/IMG]
[IMG]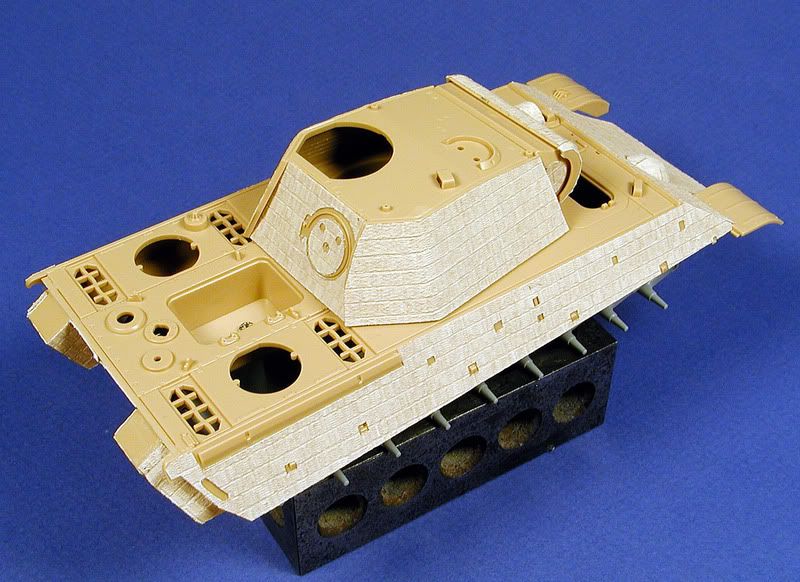 [/IMG]
[IMG]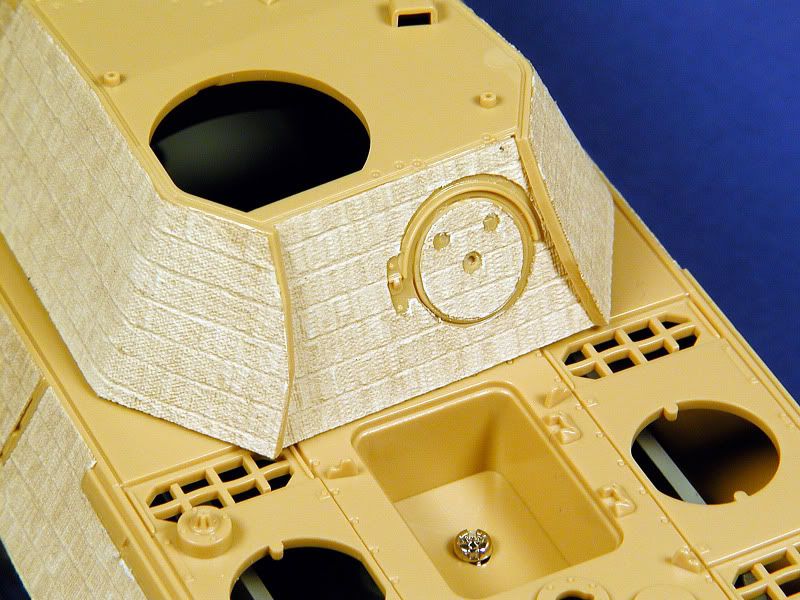 [/IMG]
[IMG]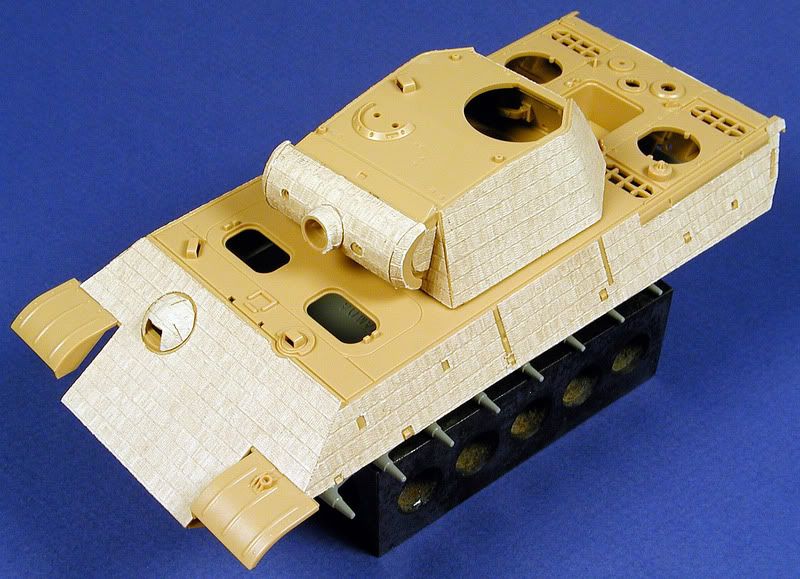 [/IMG]
[IMG]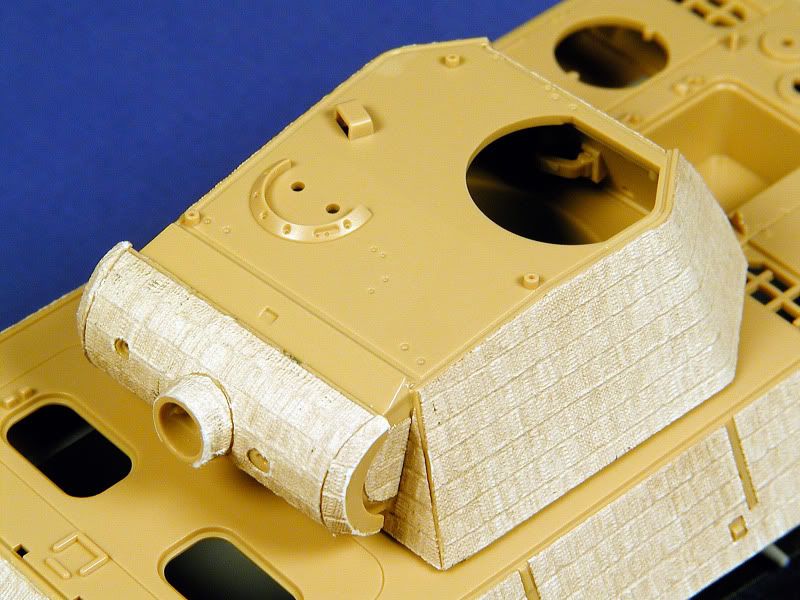 [/IMG]
If you have an interest in this paper Zimmerit. Write to MP studios and let them know.
Monroe Perdu Studios
3168 Renee Court - Simi Valley, Ca. 93065
sales@monroeperdu.com
Cheers,
John