Hello everyone:
Here you´ll find my progress with this odd vehicle.
Thank you very much to Olivier, from Quarter Scale for providing me the turret from a Sdkfz 234/1. Unfortunately, my "son-panzerfaust" destroyed the gun sub-structure. So ... I´ll have to wait fro another one. Thanks for your patience, Olivier!!
Any opinion will be welcome. Also, any real picture of this vehicle. I can not find nothing in books or in the web!!!
Regards
[IMG]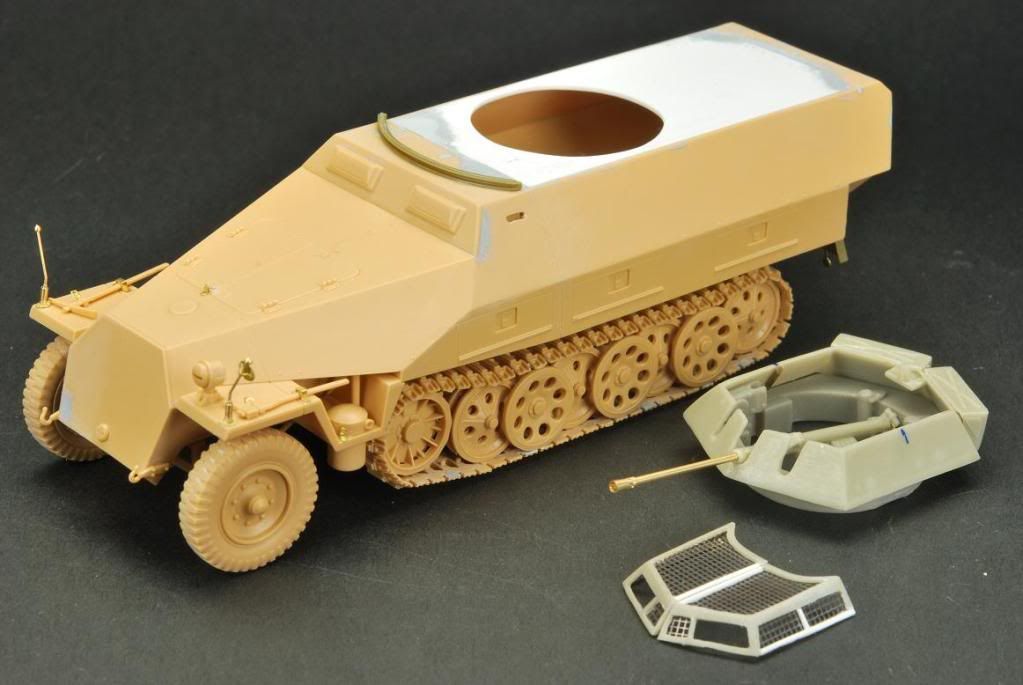 [/IMG]
[IMG]
[/IMG]