As the Pacific Group Build is coming down to the wire, I am trying to finish my scene on time. I am pretty much done with the figures, (still need to add the Samurai sword to Colonel Saito). Here they are in their current state: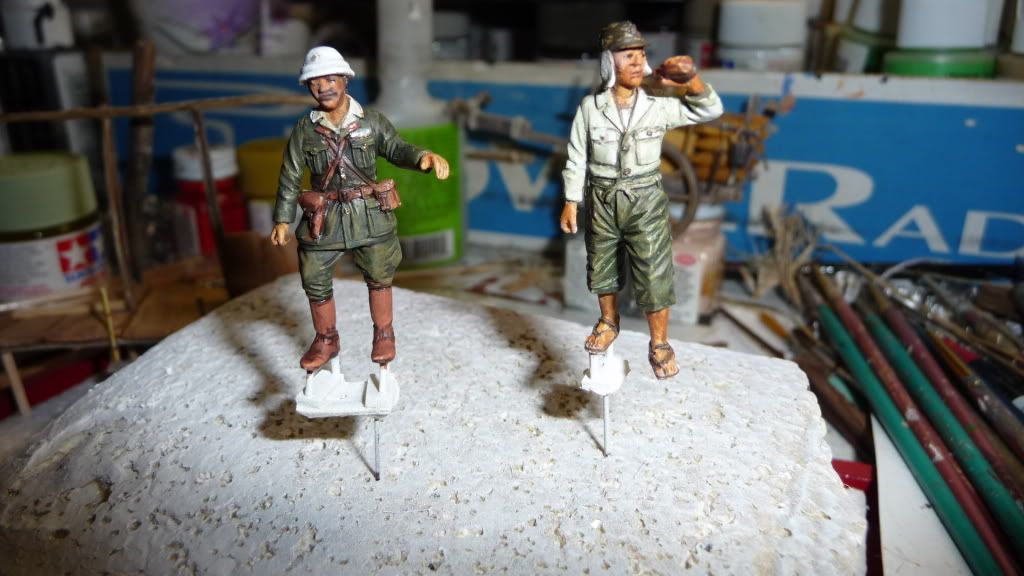 I am scrathcbuilding a facade of Colonel Saito's hut as shown in the movie. Here is my progress to date using materials found around the yard and neighborhood: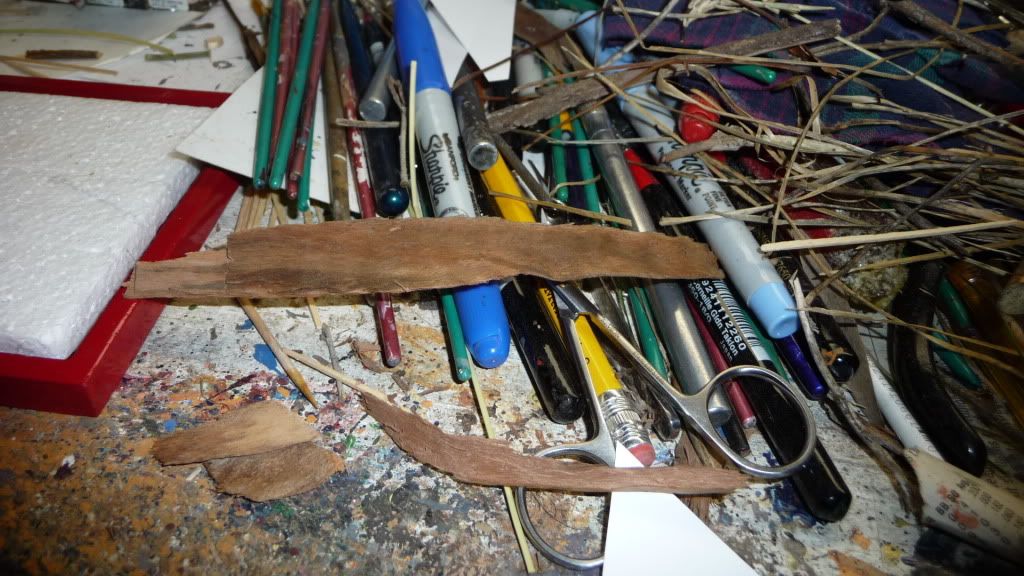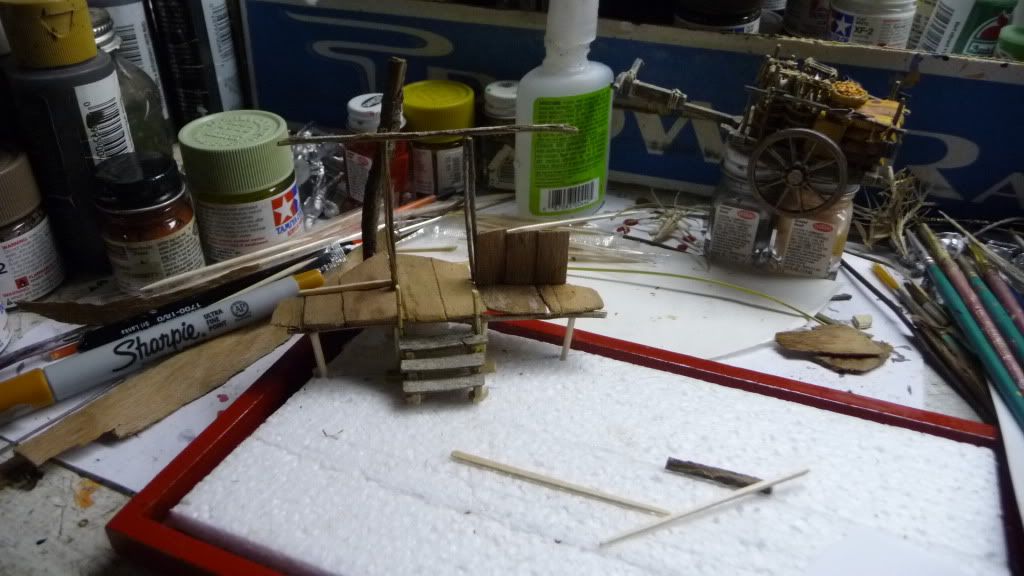 You can see in the background the vehicle that is bringing the supplies. Since I was lucky enough to receive the Gaso.Line figures for this group build, I did not want the vehicle to distract from them, so I am using an ox cart from the Pegasus Mission Indians kit. I discarded the original kit wheels for some spoked ones, and built the oxen (you have to glue the horns on) and painted them: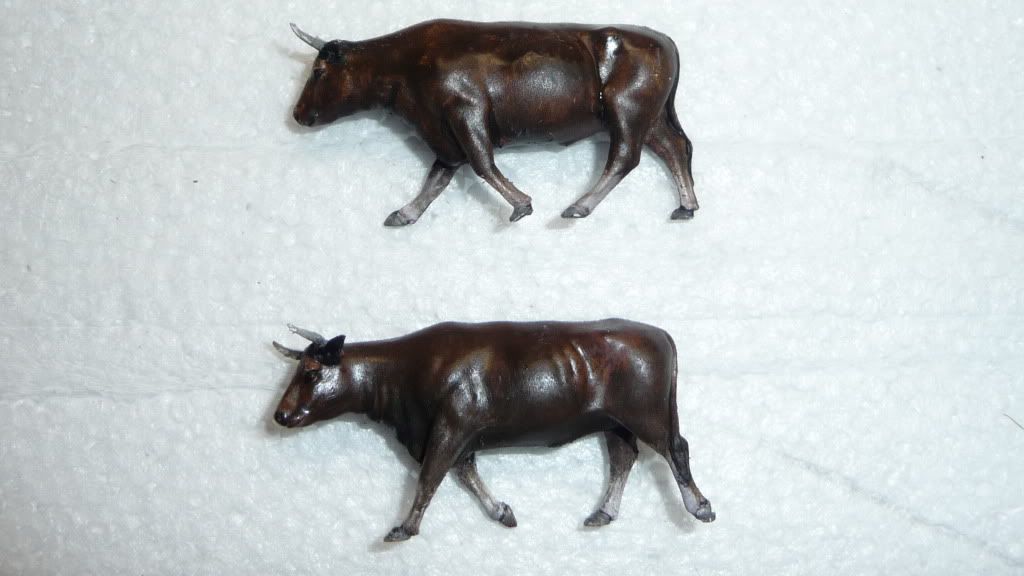 Here is the cart after adding most of the supplies: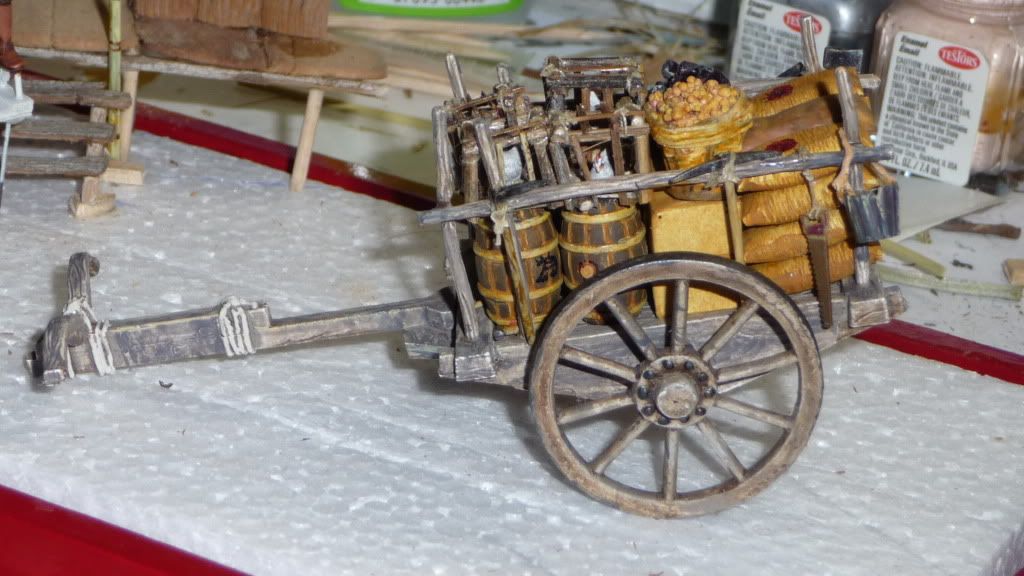 From the top:
A close up: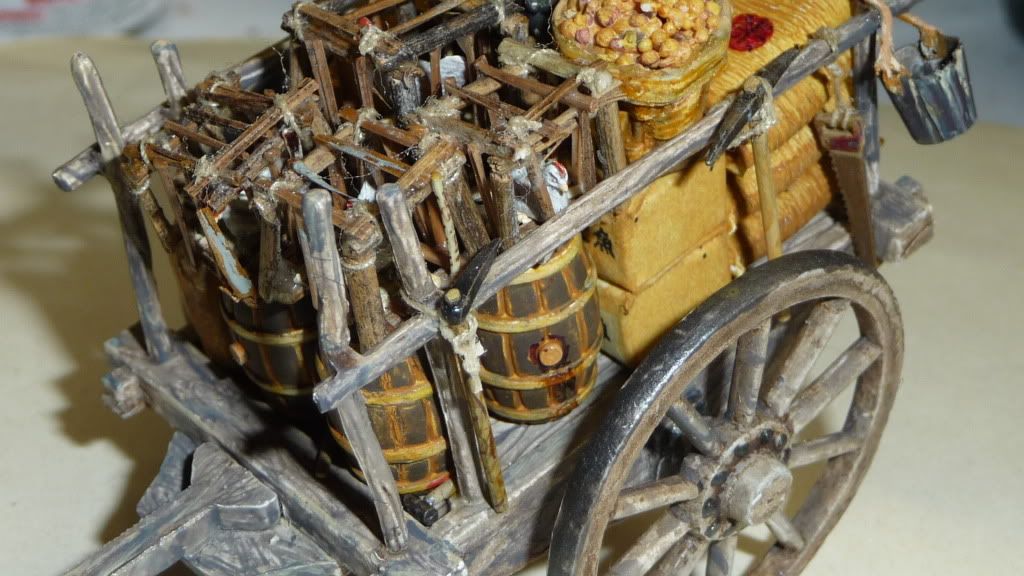 Here is the tentative placements of the items once all is completed: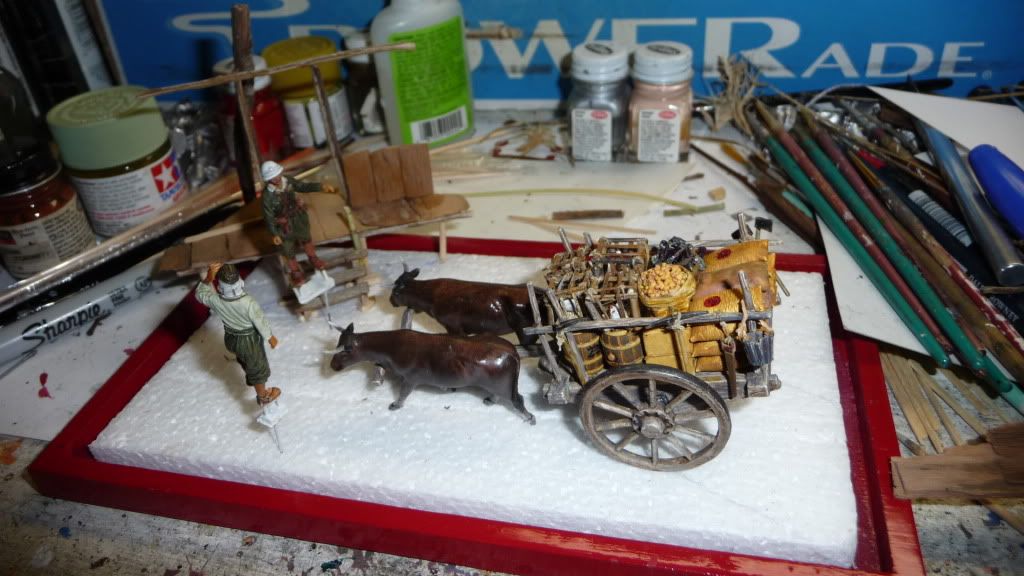 Of course, there still is a lot of gloss on everything, which should be corrected once give them a spray of clear matte and some filters of "dust". Any comments or suggestions are welcome at this stage, as nothing has been finalized yet. Thanks for looking.
Jim