[IMG]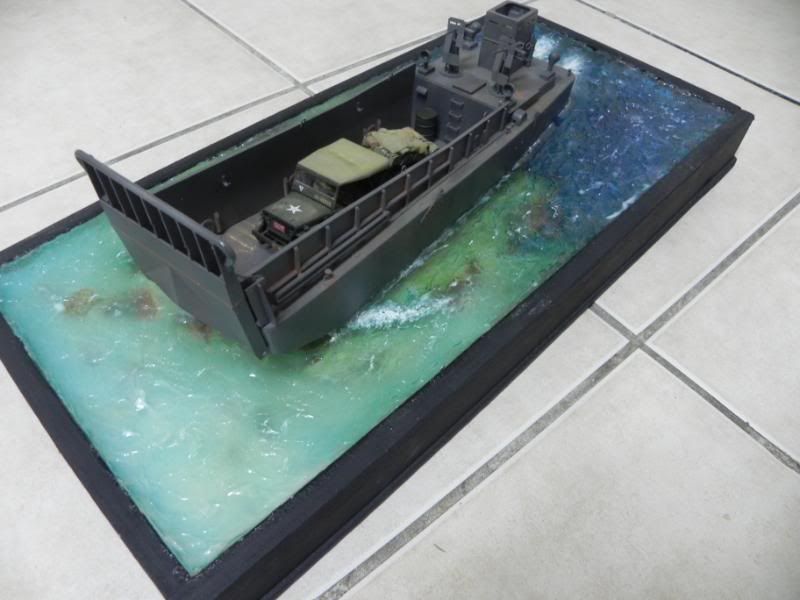 [/IMG]
The water is a little greener than I coloured. I don't know what happened there, but it is fading slowly back to the blue-er tint. Hmm.. Figures and cargo still to come, still working on the waves. Lots to do.
[IMG]
[/IMG]
[IMG]
[/IMG]
SD Kfz7, still being worked on. Figures to come etc. Fun project. Can't help but wonder if Tamiya will bring out one of these babies in 1/48 soon... the Bandai kit was great fun. ( Thanks again Dietmar.
) Still need to weather the scenery some more I think and remove the "red" colour on those rocks.
[IMG]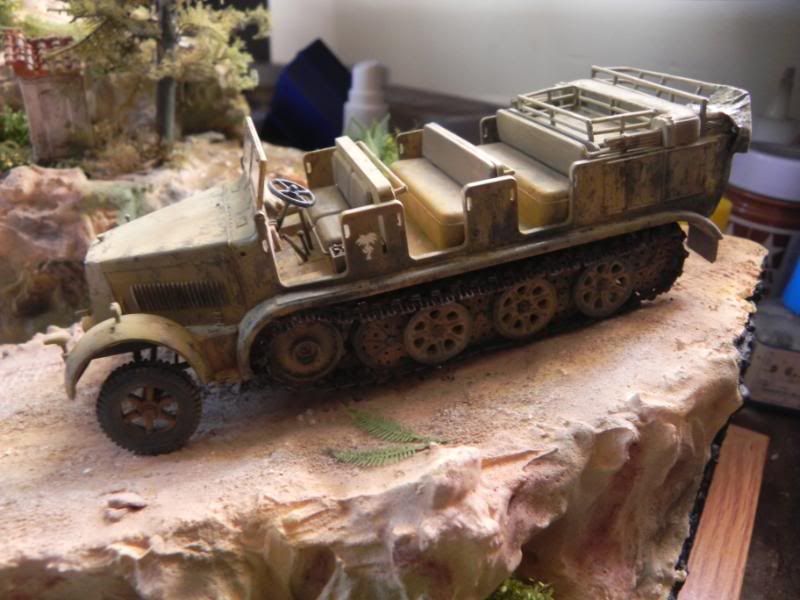 [/IMG]
[IMG]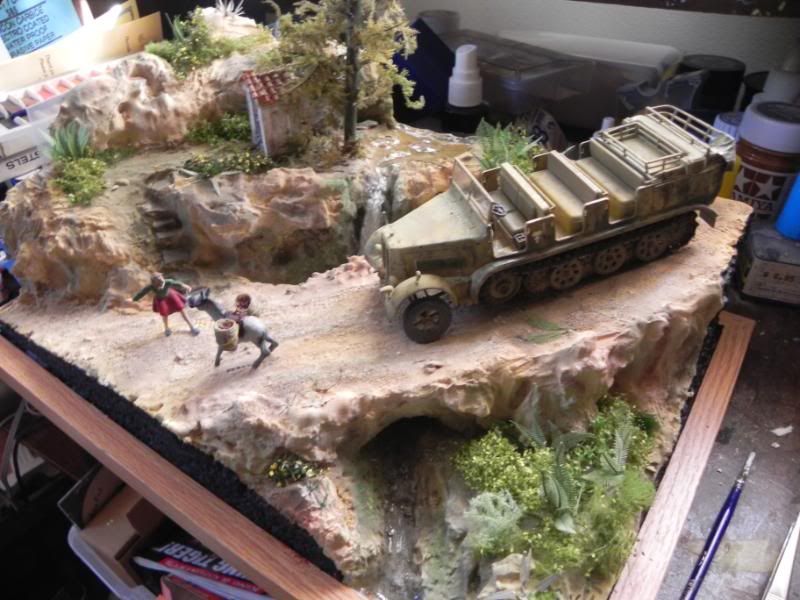 [/IMG]
Thanks for looking everyone. Any helpful hints much appreciated.