Hi Roman,
look at this M10: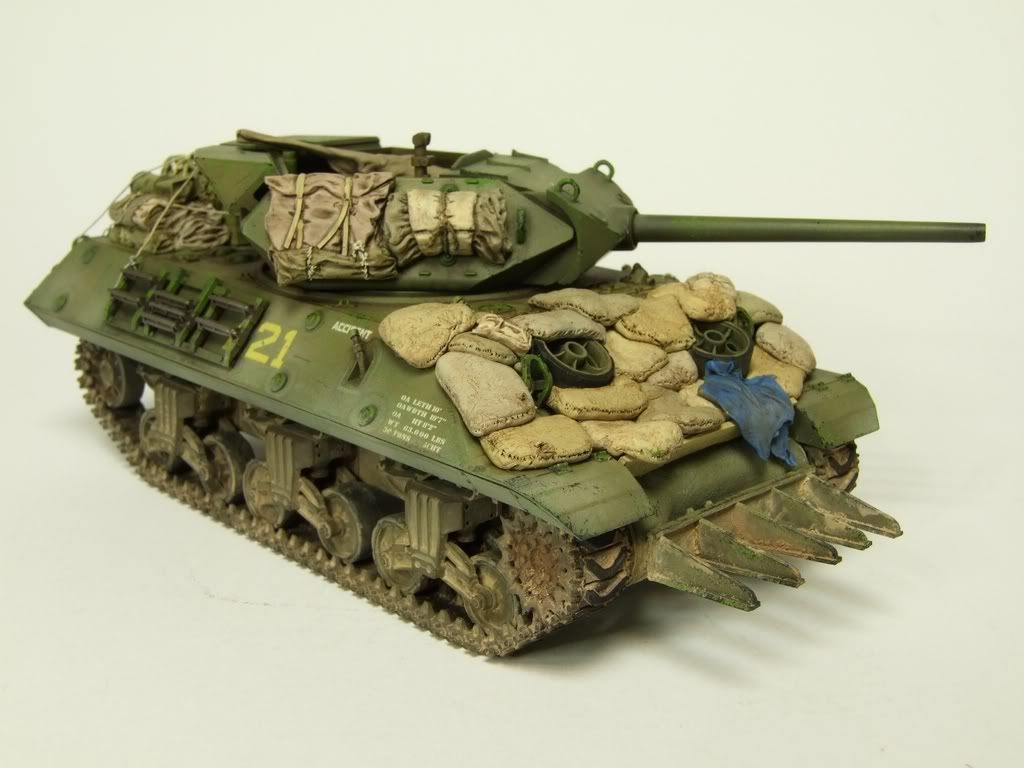 In the first place I wanted to use Black Dog´s set but those sandbags were too big.
So I made new ones from Magic Sculp (or alike) and made a roll about 5mm in diameter.
Then cut pieces each 6mm and form a sandbag in between your thumbs and your indexfingers.
Use a needle and stipple in the stitches.
To give them some structure I use some gaze and gently push it on every sandbag several times.
They still look a bit too big, but work a whole lot better than the ones you can buy.
Cheers
Gunnar
Edit: You can find some more pictures at Lu´s site here:
http://www.onefortyeight.com/gallery/m10gb/index.html
or here :
http://smg.photobucket.com/albums/v417/gunnar70/1_48%20M10/
http://www.modellbaufreunde-siegen.de/index.html