Well guys, its not Sunday but I am calling this build done. All of the various details necessary for the backdate/conversion have been completed and are temporarily attached for these photos (except the hull MG, that is loose in a parts bag). Other than a set of pins for the tow shackles and some more clean up on the tow cable, I don't see anything else to do - but please let me know if you think there is any thing missing or have any thoughts on finishing touches - not starting on painting it until the weekend
First, a set of turntable shots: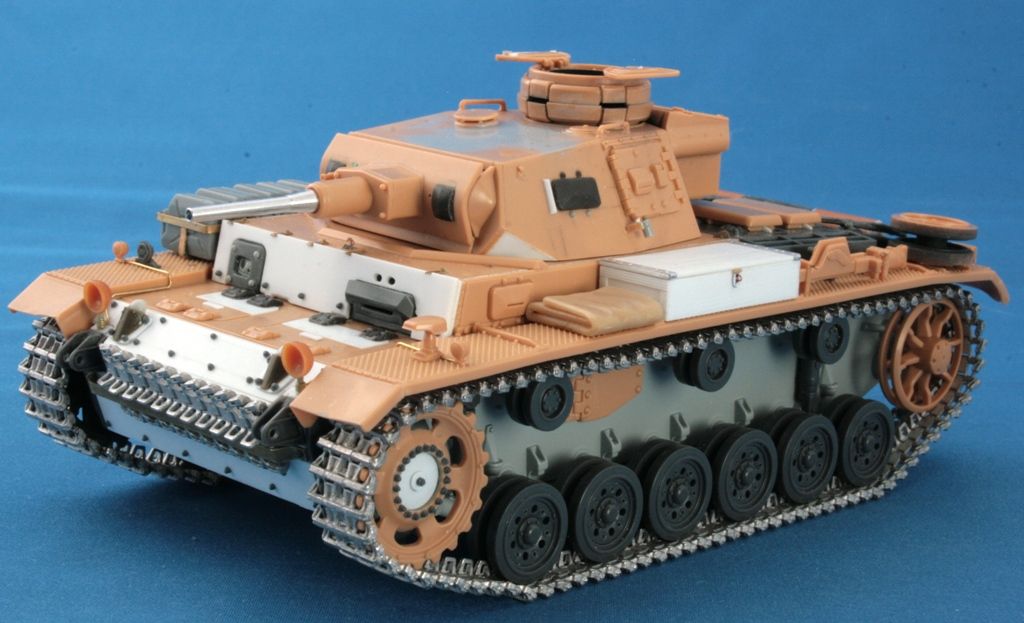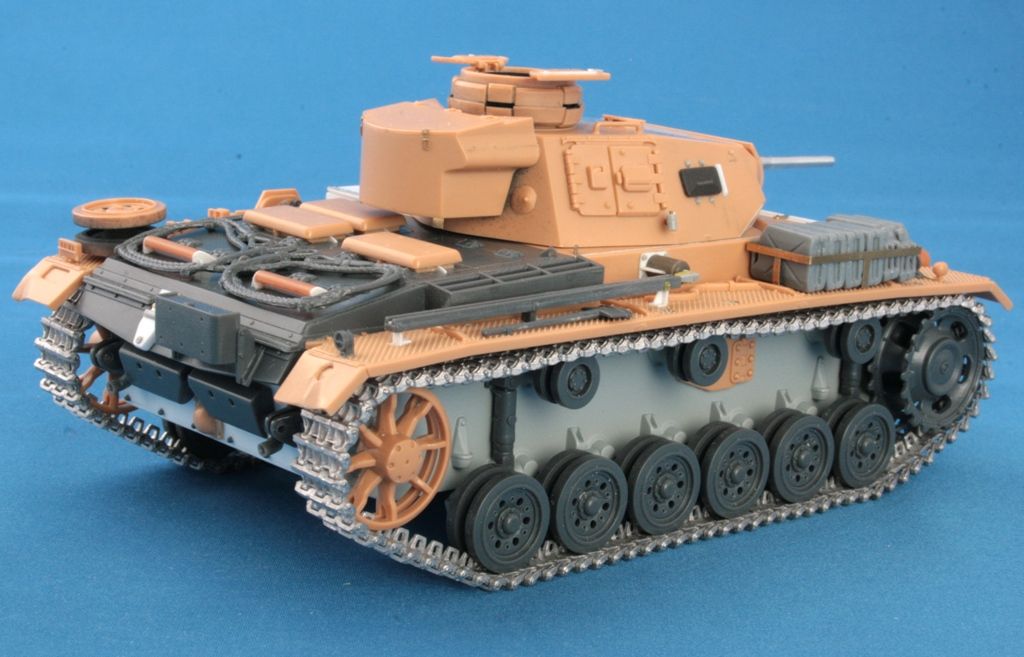 Now for a couple close ups. Lots of stuff up front, including nearly a sprue's worth of Grandt Line nut-bolt castings! After agonizing about the early/late sprocket issue - thanks to all of you that offered votes on that - the research just did not support the use of early pattern sprockets on the Ausf. H's sent to Africa, particularly paired with late idlers and shocks, so instead I decided to take the hub cap off one of the sprockets and make the hub detail - including all 20 rim bolts, whew!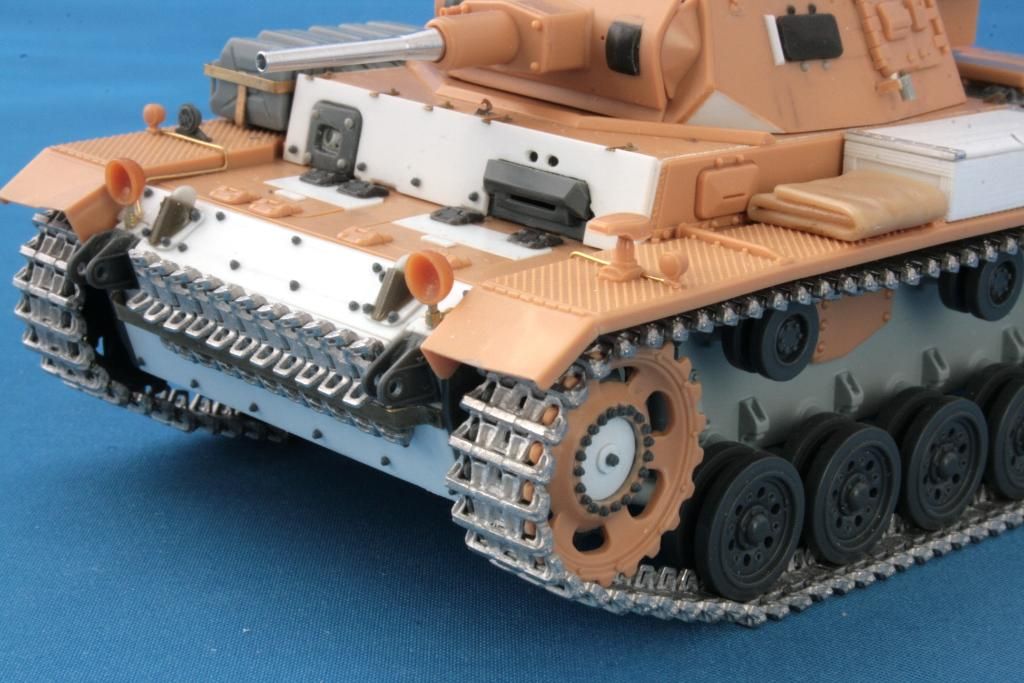 Another one for the rivet counters - some tiny ones back here! This shot shows that I definitely need to do more clean up on that tow cable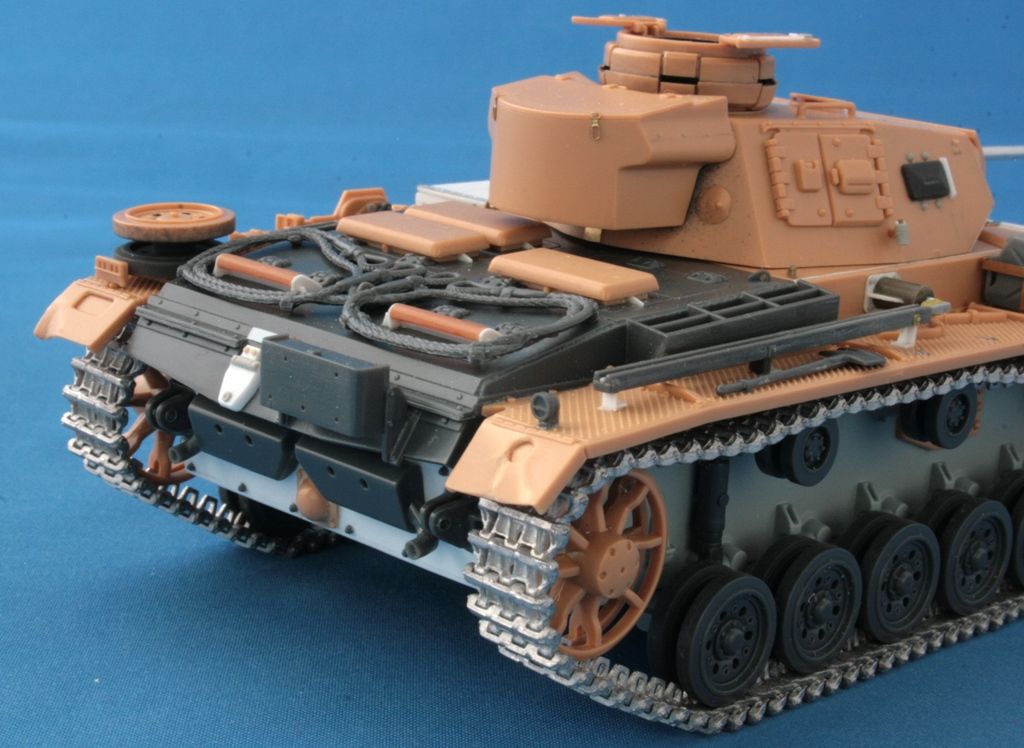 Hope you are finding this all interesting - don't hesitate to lob in any comments or questions !
Konrad