The marvelous work everyone else has been doing for this GB has me just blow away - always a pleasure to see great work, but the extra effort to provide SBS detail on the process is just a wonderful way to build the scale and the hobby. My efforts of recent have been a bit scarcer, but I have managed to get some paint on the Pz. III H project. Here you can see the colors used. .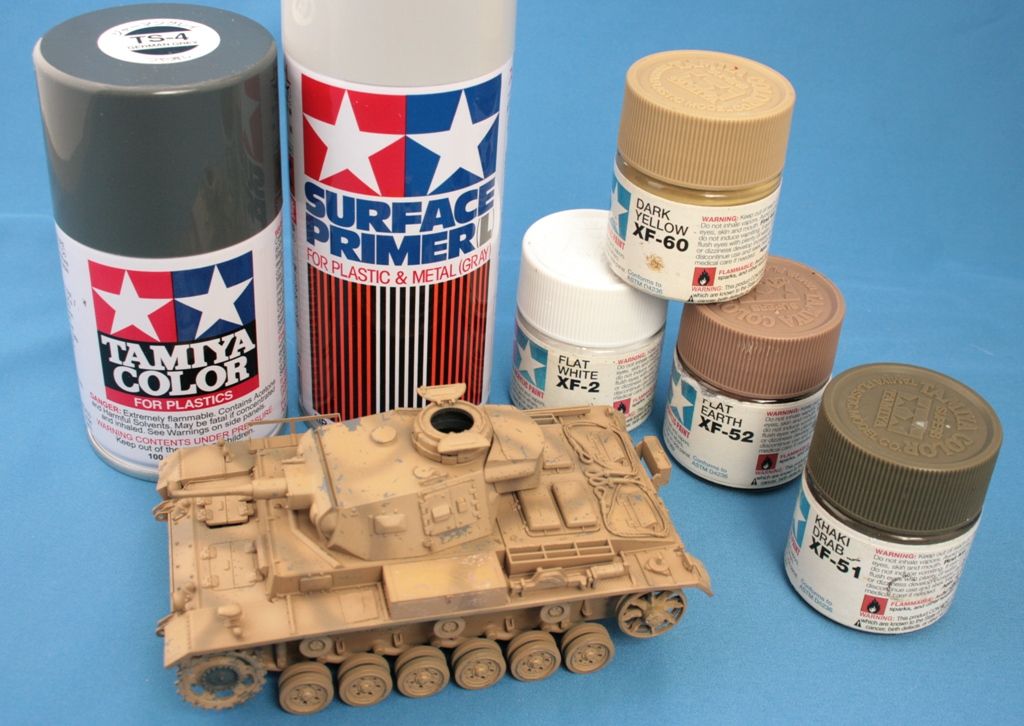 After a light coat of Floquil zinc chromate red primer (not shown) over the metal parts, a second overall primer/base coat was mixed from Tamiya surface primer and Panzer Grey (mixed about 1:1) thinned with Tamiya lacquer thinner and put down. This coat ends up semi gloss, which is perfect for the next step.
Then some of Mig's new AK Interactive weathering fluid was sprayed on to facilitate the chipping (this must go over a smooth surface, BTW). My first try using this after seeing Mig work with it at AMPS in Indiana this spring, and it is a very useful medium. One interesting property is that the longer you let it dry the less it will react to water, so you do have to keep working or you lose the ability to chip easily.
That was followed by a color coat of RAL 8000 Gelbbraum mixed from Tamiya XF-60, XF-52 and XF-2 at a 2:1:1 ratio. That was further lightened with XF-2 for highlighting. The RAL 7008 Graugreun was mixed by adding FX-51 to the mix, for a 2:1:1:1 ratio. This color combination is the standard camouflage ordered for Afrika in 1941, and is darker than the later sand colors used by the DAK.
The low contrast is intentional, as period images show little of the pattern. The Graugreun was sprayed in wide bands freehand to create a disruptive pattern. According to the order RAL 7008 was to cover 1/3 of the vehicle, but I used less, to match the images which seem so monotone.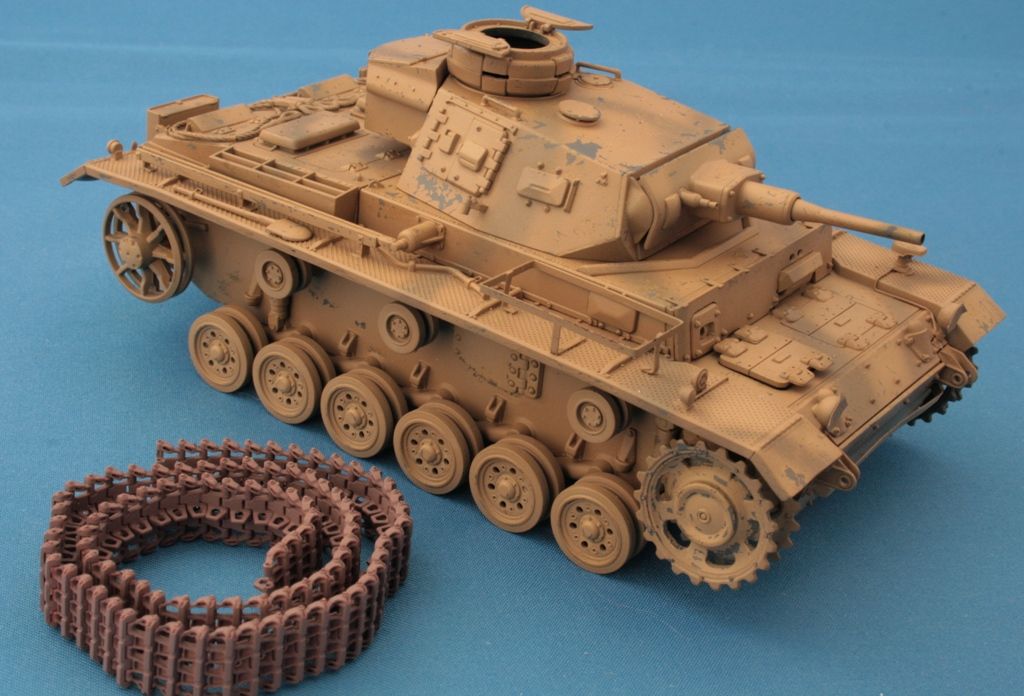 Here you can see some of the chipping up close - the AK Interactive fluid makes this process go pretty easily.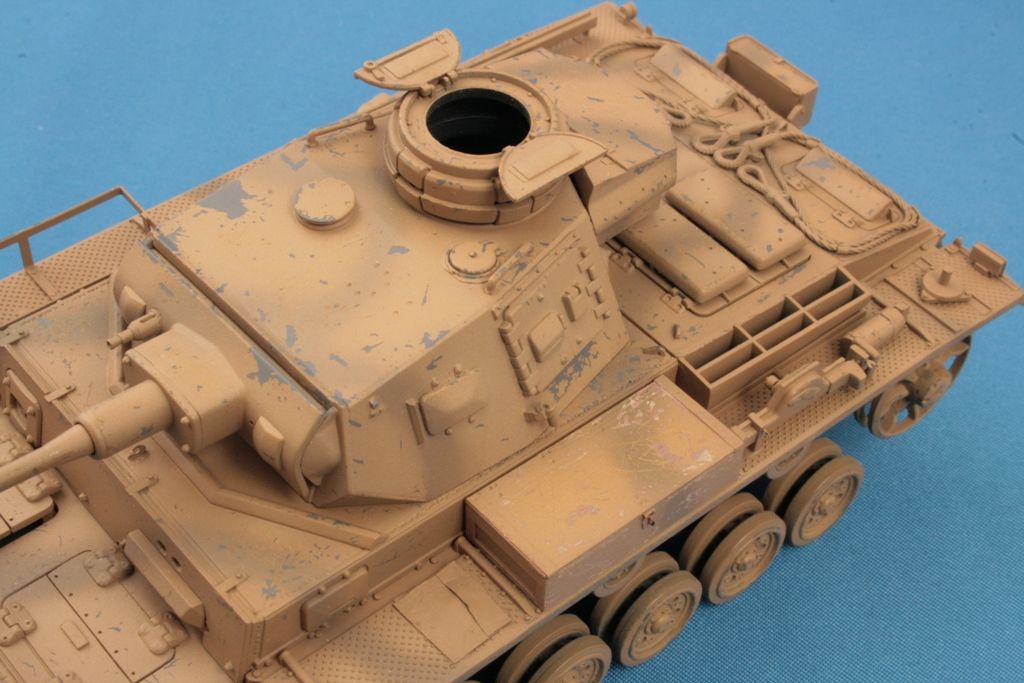 Lob in any comments - I can already see that some of the wheels need more attention, I will try some warm water on them now that the AK Interactive fluid is over a week old. Failing that there is always paint
Konrad