After some REALLY hot days here in Madrid.... impossible to paint ...here I come again
Now time to the first base coat for the accessories. Probably, once the vehicle is close to be finish, I´ll change some of the colours according to the general aspect of the vehicle. But I like to paint this base coat to the tools, accessories, so on as it really help to evaluate the general contrast and finish of the tank. I used different brown colours for the wooden parts and pure black for the metallic parts.
[IMG]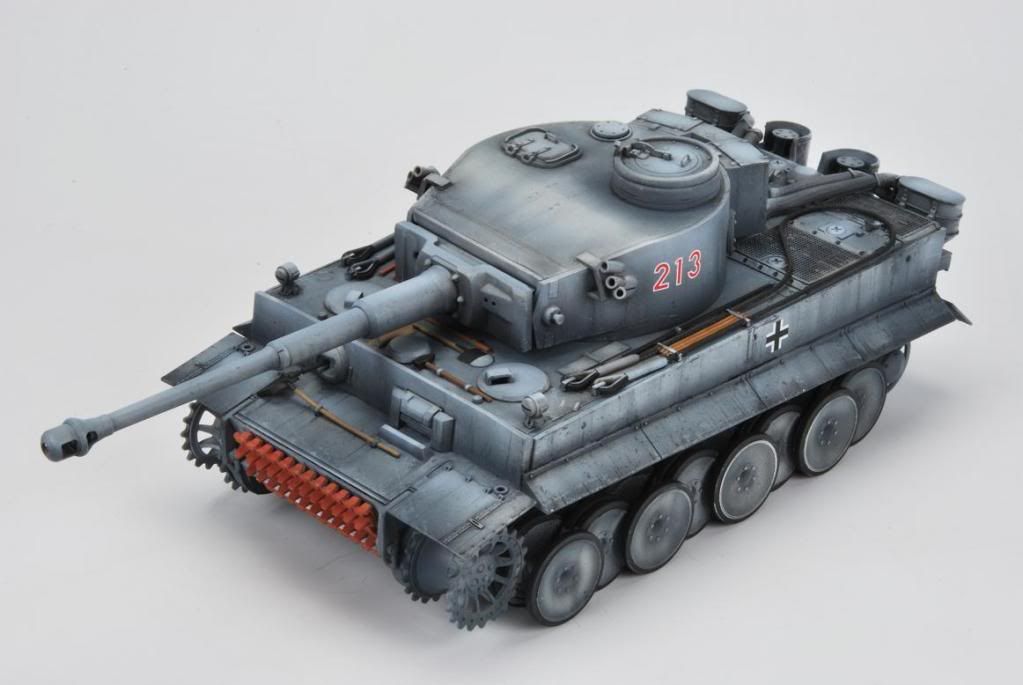 [/IMG]
In this step, I´ll add some light points to the tank. Using a light mix of black, white and medium blue (acrylics) and using a brush, I start to highlight rivets, edges, hinges so on. May be the result in this step is a little bit unrealistic, but it´s the perfect base for future weathering works. This parts will suffer different treatment that will darken them to my taste, but always maintaining a subtle colour and light difference with the neighbouring tank parts.
Is this colour modulation? May be, I do not know, but really works for me!
[IMG]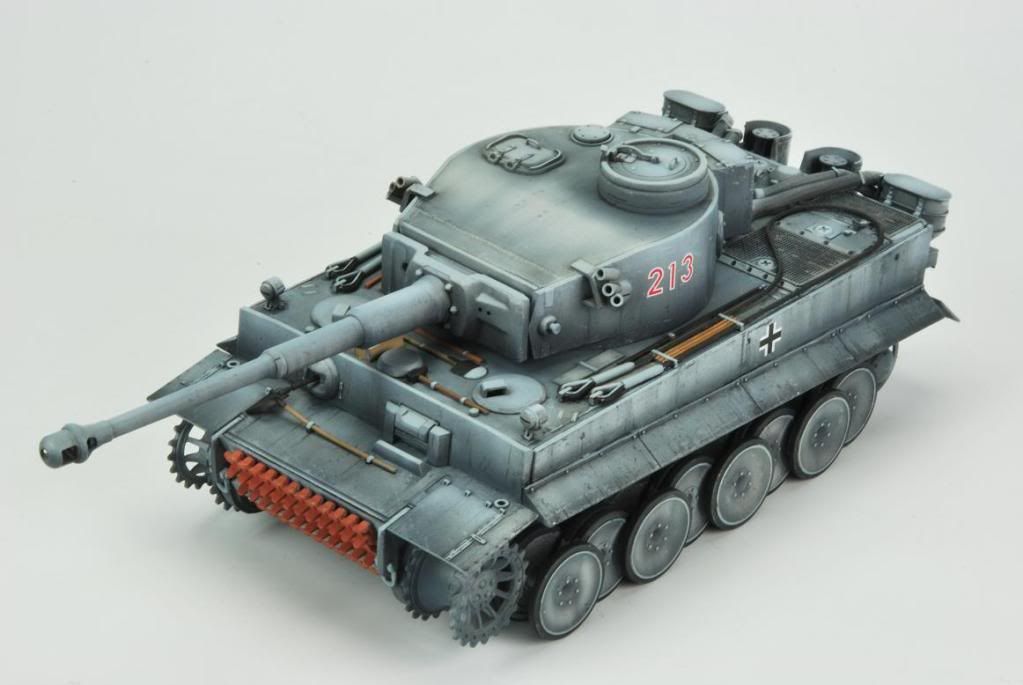 [/IMG]
[IMG]
[/IMG]
Chipping, like adding mud, are the most frightening steps for modellers. Many great kits with excellent base coats, filters.are spoiled in this step. Reasons are various. The first one is that may be, the last time we made them, was 4 months ago when we made our last tank. Our hand is cold and it´s not easy to get the pulse and the perfect mix of the paint once we´re beginning our work. Thanks God, in this case, may be a pair of weeks ago, or maybe just some days ago, we´ve already made plenty of them in our B&W base colour. So, our hand is ready! And now, under the base coat, we see some of the chips and scratches we have already done, so it´s not so terrifying for as, because our terrible enemy, a flat, clean surfaces, is already dirt, showing some chipping effect that we have just to decide if we increase them or not!
And as we have seen the B&W weathered step, we already know which chips are right or wrong, So, as I use to say, we do not work under pressure, we know have a ready hand and a clear idea about where to put our chips and scratches.
For this step, I made three different grey colours for the superficial chippings.
And with a mix of black and red, the deeper ones.
[IMG]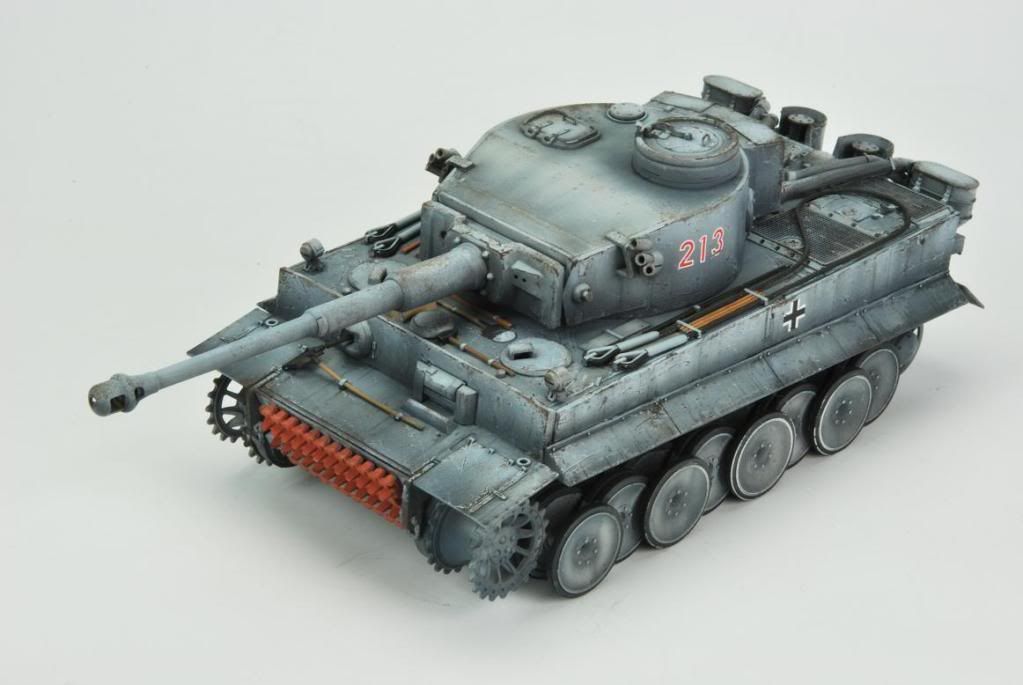 [/IMG]
[IMG]
[/IMG]
Some detail shoots
[IMG]
[/IMG]
[IMG]
[/IMG]
Thanks for looking .... any opinion or suggestion would be highly apreciated!